Article contributed by
Text and photos from Loftez | 8 May 2017
A messy home is never a pleasant sight to behold. However, you can hide your clutter by utilising different types of cabinets or shelves. Here's how you can restore order in your home with some of these tips.
1. Shoe cabinets

If you are an avid sneakerhead, a shoe cabinet will be extremely helpful. Your shoes will not be left lying around at the entrance of your home, which could be distasteful to visiting guests. Take your pick from a variety of shoe cabinets, be it tall or short, or with sliding or hinged doors. Not only does it help to clear away the messiness, you will also be able to find your pair of shoes easily. Apart from that, it will also contain any unpleasant smell, and you can also show off your shoe collection easily to your guests.

2. Display cabinets

If you have figurines such as the entire collection of Marvel's Avengers in your possession but do not have any place to exhibit your hobby, you might want to consider display cabinets. From your travel souvenirs to your awards, display cabinets are a versatile feature that you can use for display or storage purposes. It is entirely up to you how you want to arrange your items, and you can always use the cabinet as your personal storage area too.

3. Drawers

Drawers are found practically everywhere in our homes, whether it is in our wardrobes, in the kitchen or even under our TV consoles. It is a no-brainer storage solution that has been proven to be useful every time you need to chuck away any unsightly mess. Drawers are a purposeful product that you can plonk just about anywhere in your home, whether it is along the hallway, at the entrance of your door, in your room or even inside your bathroom.

If you are not a fan of big and tall wardrobes hovering over you, perhaps these chests of drawers are exactly what you are looking for. With ample storage for your clothing, you can also throw in your magazines, books or any trivial items in too. Not only that, you can use the available space on top of the chest of drawers to display your photo frames or even your array of watches.

4. Bookshelves

Having a bookshelf in your living space helps alleviate the lack of space and makes your living room feel more commodious. Apart from that, you can also arrange your books, files or documents into sections that would make it more manageable for anyone to find. This will bring some order into your home, especially in the living room. But if you are worried about dust collecting, then opt for a bookshelf with a glass door. Just like a display cabinet, bookshelves can also be used for other items aside from books.
Featured Business Listings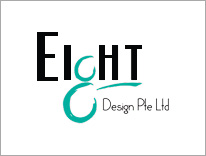 You May Also Like
Related Threads