Article contributed by
Text and photos from Loftez | 7 June 2017
A beautifully designed abode makes us look forward to coming home, and here are four amazingly easy ways for you to spiff up the look of your home effortlessly.
1. Colour is your best friend

When it comes down to making your space look more interesting and lively, bright and vivid colours are your best bet. What makes incorporating colours into your home even more exciting is that, as there are so many colours available, you get to literally choose any colours that you like and include them as part of your home interior design. From beautiful sea foam green, periwinkle blue, striking red to pastel yellow, you can easily pick and choose your favourite colour and add it to your general colour palette for your home.

2. A modern classic look

If you want an interior design that is timeless and you will not get tired of as easily, try adopting a classic look with a modern spin to keep the look of your home up to date and current. Some key points to take note of when it comes to achieving a more sophisticated home design are to have an almost monochromatic colour palette, minimalistic furniture, wallpaper with elegant prints and to top the whole look off with some gorgeous marble stone. With these elements in mind, an aesthetically pleasing home is here to stay.

3. Spiff up with faux leather feature wall

By incorporating a faux leather accent wall to your room, you can bring so much elegance and lavishness to your space. We commonly associate the look of leather, or in this case, faux leather, as an expensive addition to our home decoration. However, do not shy away from using faux leather as an accent to your little nest just because you feel like it is too extravagant for your taste. You can still make faux leather accent look fun and young. Depending on the colour, texture and the type of leather tile you choose from, you can assemble one that will go perfectly with the look of your space.

4. A little fun at your home office

The best place to position your home office space is somewhere where there is ample natural light illumination to make it nice and bright, making it conducive for you to work and/or study in. It would be even greater if your home office has a nice view so that it can keep you motivated to stay focused on your work. With beautiful scenery right outside of your windows, it can encourage you to keep your creative juice flowing and spark new ideas. You can also play with colours in your office area to keep things dynamic. The main function of our home office should always serve as a place where we feel driven to work hard towards our goals in life.
Featured Business Listings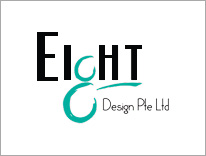 You May Also Like
Related Threads