Article contributed by
Text and photos from Loftez | 24 June 2017
If you're looking to spruce up your living space, curtains could be your best bet to add personality to your abode. Here are five reasons why you should incorporate this accessory into your home.
1. Tones down the sunlight

Curtains are known to protect your home interior from harsh sunlight that comes bursting through your window. With curtains, you can direct the sunlight away and also adjust the amount of light passing through. More light equates to more heat generated, which can be uncomfortable for some. Having curtains also helps in protecting your furniture such as wooden cabinets and leather sofa from being damaged due to the direct heat. This in turn could make your furniture long lasting and make it value for money.

2. Privacy

Windows are a bare necessity for homes, but they provide little to no privacy for homeowners. Putting up window covers shields yourself from any unwanted prying from your neighbours into your home, and also prevents any possible robbery attempts. To prevent anyone from peeping into your home, opt for opaque-coloured or thick curtains, especially for your bedroom windows.

3. Dust collector

Occasionally, you'll find that your countertops and cabinets are dusty. It is impossible to prevent dust from coming into your home, as they are tiny particles floating in mid-air. However, curtains make the best dust collector as windows and curtains are the first point of entry for dust. With a thick fabric to contain it from spreading further, you'll have a clean and pristine looking abode for a longer period of time. But do remember to toss your curtains into the washing machine for a good wash.

4. Effortless style

You can't deny that with the right choice of curtain, you can accentuate your home's style easily. Whether it is blinds, shades or curtains, the variety of colour and fabrics you choose will help to make a statement in your living space. For example, if you are going for the Scandinavian look, a neutral coloured curtain will do the trick whereas roller shades and blinds are commonly used for Minimalist and Industrial home interior designs due to its simple design. Be sure to measure the dimensions of your windows beforehand to find the appropriate fitting and style as there are a few variations of curtain designs that you can select to fit your home concept.

5. Customisable

The best thing about implementing curtains is that they can be personalised. Think about how you can mix and match the choices of colour to grab the attention of guests. Curtains can also be made into centrepieces if used and styled appropriately. But if you don't fancy mixing and matching different colours, you can also customise curtains with a two-layered piece instead that can serve a dual purpose; a thick curtain layered with a sheer piece. The sheer piece aids in giving soft light on a hot day whereas you can draw the thicker counterpart at night.
Featured Business Listings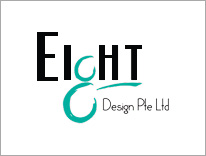 You May Also Like
Related Threads