Article contributed by
Text and photos from Loftez | 1 July 2017
The bedroom is a place for you to retreat after a long day's work, and choosing the right colour scheme can help you relax even better. Here are a few bedroom colour ideas for homeowners to consider.
1) Layering neutrals with neutrals

Neutral colours are anything but bland. Instead, it's the 'in' thing nowadays as it is a versatile palette that can exude different moods and ambience to a home. Cream-coloured walls coupled with ambient lighting can help to illuminate the room, making a rather simple bedroom look much grander. With a mixture of different neutral tones, it gives virtual depth to the room.

Apart from that, experimenting with the different patterns and textures can give your bedroom a personality that is different from the rest of your home interior design. However, ensure that the tones of the patterns and textures blend in with the neutral surroundings so that it would not be visually mismatched.

2) Going monochromatic

If you prefer to use only two-toned colours for your bedroom design, you can be assured that all neutral colours will work well, especially a monochromatic gray palette room. Layering gray and taupe with white helps to lay the foundation and separates the choice of colours. To avoid making the room look dull, throwing in a textured piece such as a woolly area rug under the bed will give it added personality. It is also a great way to wake up to a soft textured foot comforter.

3) A splash of colour

Perhaps you worry that an all-neutral colour scheme for your bedroom might make it look lifeless and boring. It's impossible to go wrong with a natural kind of hue, but adding in a splash of brighter colours like salmon or pinkish-red tone can easily alleviate your worries.

Different shades of pink gives off an exciting touch to the furnishings of the bedroom's interior design. The smooth crimson-coloured bed linens that drapes across helps display a splendorous vibe to its surroundings, making it seem like a grand five-star hotel room. Since white is a versatile colour, layering the bed sheet with the same undertones as the crimson-coloured bed linens such as light pink will exude an elegant touch. As mentioned above, the soft woolly rug laid beneath the bed will give off an extra softer look and adds personality to your bedroom.
Featured Business Listings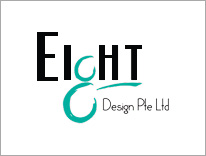 You May Also Like
Related Threads