Article contributed by
Text and photos from Loftez | 13 July 2017
Are you having post withdrawal symptoms from your resort staycation? Recreate that same feel-good vacation vibes with these six tips on how you can achieve a resort-like home for you and your family.
1. Patio furniture for outdoor relaxation

Remember the last time you sat down and chilled on a lounge chair at the patio of a resort? Want to relive that amazing tranquilising moment every now and then? Place some rattan furniture in your patio to relive those relaxing times whenever you want. You can also add some colourful throw pillows to not only jazz up the outdoor space but also ensure that you stay comfy and cosy while you enjoy the outdoor breeze.

2. A living room with antique elements

Do remember that the living room has to be the main attraction of any house. This can be done by paying closer attention to several elements such as lighting, furniture and textiles to create a more pronounced look for this space. Hanging a stunning chandelier down from a high ceiling not only helps to illuminate the living room but also acts as a statement piece. Fabric sofas are essential to any resort-inspired home and you can personalise them with multi-coloured throw pillows. Adding antique furniture like a tea table together with a sombre carpet would go perfectly well and creates a subtle and vintage look to your living space.

3. A dark and cosy bedroom

If you are planning to make any one of your room dark and cosy, the best place to do it is your bedroom. It is definitely the best room that can pull off this look. A dimly lit bedroom with a dark surrounding is all you will want to go back to every night to unwind and cuddle up for a good night's sleep. Using various lightings such as night lamps, recessed lights and track lights in the right way can help to create an all-day dusky look. The dark surrounding can be created with thick murky coloured curtains and bedding in a similar shade together with dark wooden furniture.

4. A Balinese-inspired bedroom

If you have been to any resort in Bali, you would have realised that they use warm tones in their decoration. Hence, a Balinese-inspired bedroom definitely needs some warm hues. That ambience has been forged here with the yellowish night lamp and bedding in a medium to dark brown shade. Do add some room decors such as a wall painting and carved wall hangings to further enhance the look of the room.

5. Pebble floor for shower area

Earthy tones like grey are commonly used for bathrooms in resorts to create a refreshing and cosy look. Earthy colours can also make you feel like you are closer to nature. This can help you to relax better during your shower time. Furthermore, adding pebbles to your shower area does bring the spa ambience right into your bathroom. However, ensure that you add a sturdy path or stepping stones to the area with the pebbles to ensure safety and comfort of your feet.

6. A simple yet functional kitchen

The kitchen is definitely the least used space when you go for a staycation in resorts but since this is your resort-inspired home, you can go for a simple and yet functional design. Therefore, it's ok to choose a minimalistic design for your kitchen space. This will allow you to make good use of the kitchen while having a basic look that will go well with the theme of the house.
Featured Business Listings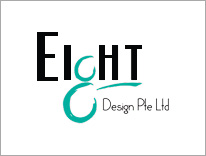 You May Also Like
Related Threads