Article contributed by
Text and photos from Loftez | 22 July 2017
The idea of a never-ending vacation sounds unrealistic. However, you can recreate the vacation mood in your house by designing it in a chalet or summerhouse style. Here are six themes you can follow to help you design your ideal vacation home.
1. A Chalet Living Room

Forget about the common leather sofa and use a couch with soft cushions instead. This country-style living room is designed in such a way that it resembles a chalet. Chalets are meant to be near places like the beach or the woods, where you can get away from all the hustling and jostling, allowing you to relax and sooth away your tension from work. The soft fabricated cushions create a comfy and snug setting in your living room, giving you and your family a perfect spot for interaction and bonding. The wooden couch and table are there to mimic the impression of a chalet, as wood gives a fairly warm touch to the environment. In addition, you can use hardwood for your flooring to achieve a more chalet-inspired home.

2. Bistro Corner

This dining place is linked with the living room, giving you more walking space and better visibility. The white colour of the wooden furniture balances well with the yellow painted walls and hanging lamp, creating a bistro-like atmosphere. It is recommended to put up a few shelves, so that you can keep your seasonings and spice for convenience. Or you can add decorations as well to enhance the personality of the dining room. The wooden chairs and wall bench seat are cushioned in matching blue to provide comfortable seating, so you can have a pleasant and enjoyable meal with your family as though you are on an outing with them during a vacation.

3. Everyday Spa

The spa must be one of the places on your vacation list to go for relaxation and stress relief. This nicely designed floral themed bathroom looks like it come straight from a spa salon. The washbasin built of stone and artificial bamboo stems lined against the wall gives you the atmosphere of a natural mineral spring. Artificial flowers and decorations are placed in the bathroom for a floral theme, and the walls are painted in champagne pink to bring out the overall feeling of being in a spa.

4. Camping at home

Camping is one of the common activities to do during vacations, but given the size of our land you can't really find an ideal campsite that is quiet, filled with flora and with soft ground soil to pitch your tent. You might not have the time to even go out and look for a place to camp. So, if you want to have a camping experience with your family, why not try camping outside of your house? If you have a small garden or grassland in your yard, it will make for a perfect campsite. It will be much more convenient since your tent is pitched near the house and you can have access to water and food anytime. Plus, you can place some couches, table, chairs and other simple furniture to create your temporary campsite. So you can have other activities to do during camping besides staying in the tent.

5. Chalet kitchen

This is like a typical kitchen that you will see in a chalet or summerhouse during vacations. The stove, cabinets and fridge are on both sides of the kitchen, leaving a long narrow space between to walk. A door is built on both ends of the kitchen, one that leads to the rest of the house and another that leads to the service yard. The service yard can be an extension of the kitchen, thus making it an outdoor kitchen.

6. Summer Night's Dream

After a whole day of 'vacation', it is time to settle down and catch a good night's sleep. To create a vacation themed bedroom, use a bed that comes with a metal frame and light-coloured curtains of the same length as the walls. It is better to use light colours such as sky blue and carnation pink here, which one associates with the sight of red skies in the evening, to lighten your mood and help you relax after a day's work. Bedside tables and lamps are recommended, as they are useful when you want to read something or do some work before going to sleep. Also, if you just want to sit up and relax in your bed, the bedside lamps can provide just the right amount of light for you without lighting up the whole room.
Featured Business Listings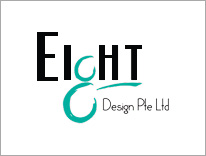 You May Also Like
Related Threads