Article contributed by
Text and photos from Loftez | 2 August 2017
With all the right tools, it is easy to build your own walk-in wardrobe in your HDB flat to store all your clothes and accessories. Here's a simple and hassle-free guide as to how.
1. Find a spare space

One of the key things to building your own walk-in wardrobe is that you need more than just ample space. It requires an empty room or a spare room that you don't really use anymore. This is because you don't want to share space with your own bedroom as it may limit the area that you can move around and will no longer serve the same purpose as to what a walk-in wardrobe is supposed to be.

So, if you have an adjoining room that's been vacant for quite some time and have decided that it will no longer be of use, you can then convert the room into your walk-in wardrobe. If you want a more commodious feel to it, you can opt to hack the walls between your own bedroom and the spare room so that you can move freely between them.

2. Don't be shelf-ish

You can source for storage spaces such as fitted wardrobe or even a freestanding one. Make use of every available space and corner to fix shelves, racks and drawers. Ideally, you should go for a fitted wardrobe, but do ensure that you have the measurements beforehand, otherwise you may realise that there won't be much space left when you start to store your clothes. As there is no other furniture in this space, you can have your fixtures span across the room. But do plan for ample walking space, as you wouldn't want a stuffy room where you can't enjoy your personal vanity moment.

3. Worry about the little things

Every little thing counts here. That goes for your jewellery such as rings, earrings, watches or even your button studs. Opt for a customised display drawer that you can place all your items in. Other options include a ring cone or an earring stand for your respective jewellery items.

4. Organise well

We all have our moments when we are just too lazy to clean up after our mess at times. But with a walk-in wardrobe, you can imagine the huge mess that's going to result if you leave the pile of clothing on the floor, or if your vast shoe collection remains unassembled. The results would be chaotic.

So, help yourself and organise your wardrobe. This way, it is easier to find for the item you are seeking without going through piles and piles of clothes on the floor. Hang your belongings properly and you would have a beautiful and organised room to show off.

5. Complete the look

Last but not least, complete the look of your walk-in wardrobe with lights. Go with track lightings so that you can accentuate certain parts of your room. Also, opt for either a full length or a vanity mirror so that it is easier to dress up. You can even purchase mannequins or body forms to visualise your dressing style, and this makes your walk-in wardrobe style almost on par with high-end fashion boutiques.
Featured Business Listings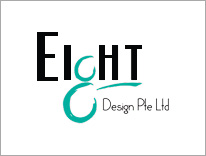 You May Also Like
Related Threads