Article contributed by
Text and photos from Loftez | 8 August 2017
Ceiling fans may not sound entirely attractive at first as compared to air conditioning, but here's a list of reasons why they are more desirable than you may think.
1. Dual purpose
The majority of the ceiling fans you see today are no longer simply just fans. Most come with one or two other functions as well, and these include ceiling fans with lights attached. The two-in-one function allows for extra lighting in a room, with the added bonus of beautifying the space. The light fixtures used in fans often come in intricate designs and are often purchased for that fact alone.
2. Environmentally friendly
The gruelling heat we face on a daily basis is partly due to global warming, and the use of electricity plays a huge part in contributing to the phenomenon. Ceiling fans are environmentally friendly and although it still runs on electricity, it goes without saying that the consumption from fans are significantly less as compared to air-conditioners.
3. Frees up space
As with everything else in interior design, there are choices when it comes to fans as well. Which do you go for? Ceiling fans, or standing fans? In this case, ceiling fans are the go-to choice for two simple reasons. By mounting the fan onto a ceiling instead of planting it onto the floor, you're saving space and leaving the space available to be used for other furnishings. Cables used in ceiling fans do not get in the way either, and prevents the danger of tripping over wires that would be strewn on the floor when using standing fans.
4. Maintenance made easy
The upside to having a ceiling fan is the low maintenance they require. Of course, the occasional cleaning is mandatory, but ceiling fans
hardly require much maintenance otherwise. Also, as compared to air-conditioners, ceiling fans do not break down as often.
5. Doubles as decor
Ceiling fans these days are designed with the consumers in mind; they allow for designs that exude elegance, sophistication, and style. Most come in a variety of colours, and with ceiling fans, you can be sure to find one that will suit the current theme of your home.
Not only are ceiling fans functional in contributing to the air circulation in your room and keeping things cool, they can also be the focal point of your room, with their stylish and aesthetically pleasing designs.
Featured Business Listings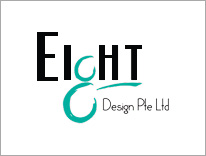 You May Also Like
Related Threads