Article contributed by
Text and photos from The Finder | 12 August 2017
Whether you are just looking for a few easy-to-care-for plants, pots and supplies to freshen up your balcony or have a major landscaping project, here are some gardening centres around Singapore that can help.
1. Gardeners' Day Out
While not exactly a gardening centre, Gardeners' Day Out is a free event for green thumbs (and wannabes) in Singapore. In addition to activities like edible garden tour and home-grown vegetables workshops for all ages, there's also be a gardening bazaar where you can shop for various gardening products and plants. Check the website for the dates and details of the next Gardeners' Day Out.
HortPark, 33 Hyderabad Rd, Off Alexandra Rd, Singapore 119578
https://www.nparks.gov.sg
2. Ban Nee Chen
With several locations and retail as well as wholesale services, Ban Nee Chen is a well-established gardening giant in Singapore. Expect a huge selection of plants and flowers, gardening tools and supplies, professional team of designers and landscapers for all your gardening needs.
On their super informative website, you can also research the types of plants you're looking for and the kind of project you are hoping to undertake before visiting. Or, just have a casual browse through their nurseries.
Various locations
http://www.banneechen.com.sg/
3. Song Lang Garden
This well-established, family-run gardening centre is a one-stop shop. The friendly and helpful staff is happy to assist whether you are looking for one plant, some seeds or a full-scale landscaping project. Their fairly active Facebook page is updated regularly with gorgeous pictures of new arrivals, gardening advice, and health tips and tricks.
378 Tanjong Katong Rd, Singapore 437134
http://www.facebook.com/SongLangGarden/
4. Corona Florist and Nursery
Corona Florist and Nursery has everything you need to brighten up a balcony, add privacy to your garden or add a touch of greenery to your home. Not only will you find a wide variety of large and small plants and flowers, soil, pots and gardening tools, but they're knowledgeable and friendly staff can offer you tips and advice. Landscaping services are also available.
388F Clementi Rd, Singapore 599473
https://www.facebook.com/Corona-Florist-Nursery-Pte-Ltd-621899627967838/
5. Far East Flora
Built on the philosophy of quality without compromise, Far East Flora is another long-time, proven gardening centre. They have several well-stocked retail outlets but what's particularly impressive is their online shopping option. The pictures are clear, the prices are fair and the site is easy to navigate. There is a $30 shipping charge but for the convenience, it just might be worth it. They even do international delivery.
565 Thomson Rd, Singapore 298184
http://www.fareastflora.com/
Featured Business Listings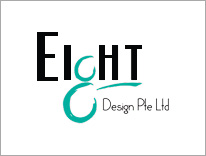 You May Also Like
Related Threads