Text and photos from ZCOOP Singapore | 4 September 2017
Add the right fruits to your diet and you may find your goal of smooth skin a tad closer. Look out for fruits that are rich in vitamins and flavonoids (a type of antioxidant), and don't be afraid to add those with healthy fats to your shopping basket to help boost your skin's natural moisture.
1. Tomatoes

The next time you're deciding between ketchup and chilli, remember to always pick the former. According to a study published in the British Journal of Dermatology, tomatoes also contain lycopene that helps reduce skin damage caused by sun exposure. Better yet, it also aids in increasing the levels of procollagen that keeps your skin supple.

2. Avocados

We all know that monounsaturated fatty acids are good for our heart, but did you know it works just as well for your skin too? Avocados are high in oleic acid, which helps keep your skin soft and moisturised. It also contributes to the regeneration of damaged skin cells, which is great if you suffer from frequent skin irritation and dryness.

3. Blueberries

All berries are known to be rich in antioxidants, but blueberries rank as one of the highest as compared to other berries. Packed full of vitamins A and C, as well as flavonoids, a cup of these give you more than six times the amount of antioxidants as compared to grapes.

4. Kiwis

With almost thrice the amount of vitamin C as compared to oranges, kiwis are one of your best bets when it comes to boosting collagen production in your body. It's also great if you're worried about premature ageing - this little fruit is said to reduce the depth of wrinkles.

5. Papayas

Papayas contain the enzyme papain, which works to remove dead skin cells on your skin. It's also a great source of vitamin A and carotene, which are antioxidants that help keep your skin healthy. Besides eating this fruit, you can also blend it with honey to create a brightening facial mask for your skin.

6. Acai berries

They don't call acai berries a superfood for nothing. This fruit that comes from the Amazon rainforest contains vitamins A, B, C and E to replenish your skin's nutrients and restore its natural moisture. So don't treat acai bowls as a fad the next time you come across a photo of it on your feed -  there's a good reason why it's so popular among fitness junkies.

Featured Business Listings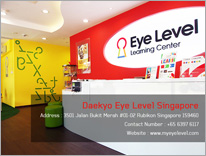 Customised According to Your Unique Skills and Abilitie
You May Also Like
Related Threads