Text and photos from The Macallan | 24 October 2017
The Macallan has unveiled a new limited edition whisky, the Edition No. 3, which highlights the distinctive aromas that creates character and depth to the whisky.
The Macallan has unveiled Edition No. 3 - a new limited edition whisky. This third release in the innovative Edition Series is a dynamic and highly original collaboration between The Macallan's Master Whisky Maker, Bob Dalgarno and Master Perfumer, Roja Dove uniting the worlds of whisky and aroma to reveal the complexities of single malt character.

Continuing the diverse story of The Macallan's oak casks and obsession with wood, the focus has remained on the commitment to unlock the intricate workings of the whisky making process, for true transparency, and showcases the absolute skill of the Master Whisky Maker.

While Edition No. 1 and Edition No. 2 highlighted the influence each cask has on the taste and flavour of the final whisky, Edition No. 3 provides an insight into the distinctive aromas that combine to build character and depth and create a multi-sensory experience of taste and aroma. Presenting a sweet and fruity character, it brings to the fore notes of vanilla, fresh cut oak, delicate florals and rich fruit cake. An alluring whisky that reflects the artistic genius of the collaborators who united to curate this distinctive single malt.

The Macallan Edition No. 3 will be available at the recommended retail price of $190 (before GST).
Featured Business Listings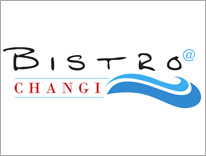 Relax By The Beach, Dine Under The Stars
You May Also Like
Related Threads