Text and Photos from Enjoy European Cheese | 31 October 2017
Europe's finest dairy export whets up the local palate with pop-up cheese bars, in-store tastings, and a cheese appreciation event at Enjoy European Cheese, an island-wide campaign.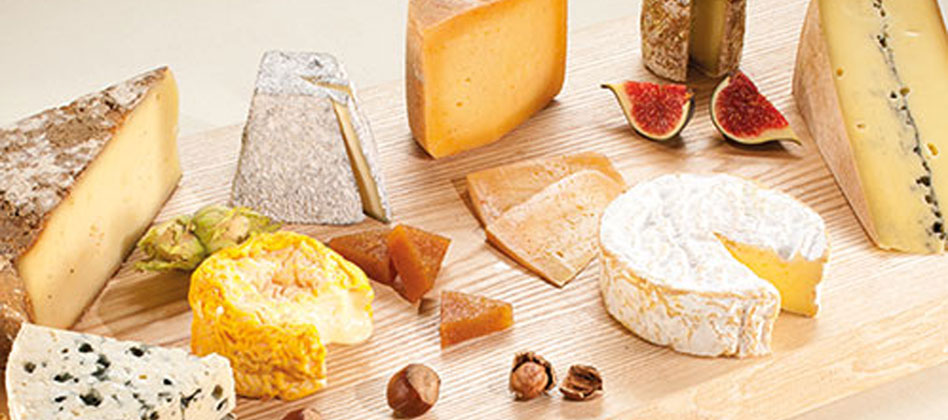 From pizzas to pastas, Singaporeans have long been enamoured with the culinary exports of Europe. The wonderful world of cheese is no exception. Whether it's a firm, aromatic
Manchego
from Spain or a nutty, blue-veined
Gorgonzola
from Italy, savvy foodies across the island regard the European provenance as a stamp of absolute artisanal assurance and time-honoured heritage.
Come November 2017, the
Centre National Interprofessionnel de l'Economie Laitiere
, with support from the
European Union
, takes Singaporeans on an epicurean expedition into the alluring world of European cheese. Get acquainted with the finest cheeses Europe has to offer through
Enjoy European Cheese
, an island-wide campaign of pop-up cheese bars, in-store tastings, and an exclusive cheese appreciation event.
Bringing the pleasures of European cheese to the streets of Singapore, the campaign will feature a two-day pop-up cheese bar across two locations on 17th and 18th November 2017. Take a luxe lunch break downtown at South Beach Avenue on Friday, 17th November; or spend a leisurely afternoon along Singapore's shopping belt, outside Cathay Cineleisure Orchard, on Saturday, 18th November.

The pop-up cheese bar offers a selection of delicious cheese treats created using European cheeses - highlights include Brie Stuffed With Mushroom Duxelles, Grapes, and Mango Gel; Shredded Cheese With Dried Apple and Hazelnut Praline; and Blue Cheese With Poached Pear and Strawberry Gel - for members of the public to enjoy gratis.

In addition to the complimentary vittles, campaign ambassadors will also be doling out free cheese samples and take-home recipe booklets for ease of own enjoyment, while on-site photo booths and chill-out corners make for a convivial social affair.
Featured Business Listings
You May Also Like
Related Threads