Text and photos from ZCOOP Singapore | 16 November 2017
Volunteering your time to help others can have positive effects on your health. Here are three reasons why volunteering can be beneficial and good for you.
It helps you live longer

British researchers analysed data from published studies and found evidence that those who did volunteer work had a 20 percent lower risk of death than those who didn't.

It helps maintain heart health

A U.S study showed that adults over the age of 50 who volunteered regularly were less likely to develop high blood pressure than those who didn't. High blood pressure increases your risk of heart attack and stroke.

It makes you feel happier

Volunteers are more satisfied with life. At least one study from the London School of Economics found that the more people volunteered, the happier they were. All that said, volunteer for the right reasons. Pay it forward because you genuinely want to and the health benefits that come will be positive by-products.
Featured Business Listings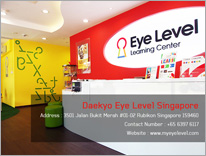 Customised According to Your Unique Skills and Abilitie
You May Also Like
Related Threads