Text and photos from The Macallan | 19 December 2017
Created exclusively for Global Travel Retail, the new The Macallan Quest Collection reflects the brand's never-ending quest for discovering the best and the world's finest oak.
The Macallan has unveiled the Quest Collection - a stunning new range of single malts exclusively for Global Travel Retail.
The absolute inspiration behind The Macallan Quest Collection is celebrating the few truly extraordinary journeys in life.
The Macallan Quest Collection is a quartet of whiskies encouraging us to take inspiring journeys; to make memorable discoveries; to adventure to places where we can create the best experiences and memories, bringing out the very best in ourselves. Importantly it challenges us to never settle in our quest for the best.
Each single malt within the range is an exploration of flavour and texture, from vibrant and fresh through to rich and intense, concluding with a whisky that signifies the essence of The Macallan and its continuous quest for discovering the best.
The Macallan Quest uses four different casks types to deliver a soft blend of citrus fruist with vanilla oak.
The Macallan Lumina combines three casts types, resulting in a bold, zesty whisky with notes of creamy vanilla and wood spice, with ginger firmly in play.
The Macallan Terra is aged in exclusively selected first fill sherry-seasoned oak casks, creating a whisky with a distincitve character of toffee, sweet dried fruit and rich wood spices.
The Macallan Enigma is the pinnacle of the journey. It is aged exclusively in European oak sherry-seasoned casks from one cooperage in Jerez de la Frontera, Spain. The rich and intense single malt offers up mature oak with subtleties of cinnamon, vanilla and dried fruit.
The Macallan Quest Collection makes it global first launch in Singapore Changi Airport on 1
st
January 2018, where it will be available exclusively for the month. After which the range will be available at all major airports around the world.
Travel retail prices
The Macallan Quest (70cl) - US$64
The Macallan Quest (1L) - US$80
The Macallan Lumina (70cl) - US$100
The Macallan Terra (70cl) - US$165
The Macallan Enigma (70cl) - US$250
Featured Business Listings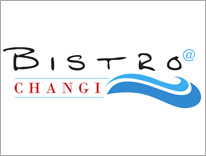 Relax By The Beach, Dine Under The Stars
You May Also Like
Related Threads