Text and Photos from Floral Garage Singapore | 14 June 2018
Floral Garage Singapore provides affordable and high-quality flower bouquets and arrangements for your to express your love through flowers.
Helmed by a team of passionate floral hobbyists turned professional florists, Floral Garage Singapore was started three years ago with one key mission in mind - to be the best flower delivery service in Singapore.


The giving of flowers is an excellent way to show love, care, appreciation, or gratitude, and Floral Garage Singapore wants to play its part in helping to make someone's day. By offering a wide choice of affordable hand bouquets (starting from $14.90), the company wants to provide customers with the cheapest bouquets and cheapest flower arrangements with which to express themselves.

Of course, the company offers flower bouquets and arrangements suitable for every budget, occasion and individual preference. These include momentous occasions like weddings or graduations, a variety of hampers, as well as flower stands and party supplies.

If you are unsure of what kind of flowers you want to gift another person, you can also leave it to the florists at Floral Garage Singapore to create a unique freestyle bouquet just for them. All you need to provide is the age of the recipient, the particular occasion, and whether there are any specific flowers or colours that should be avoided. You can choose from three styles - Rustic, Modern or Traditional – and the bouquets come in other sizes as well, including Premium and Deluxe.

If you want to gift a quirky bouquet, that's also possible as well. The company offers a 'Delightful Vegetable' bouquet, comprising a range of vegetables. This is perfect for a light-hearted gift, and you can even cook the vegetables and eat them afterwards.


Floral Garage Singapore offers same day delivery. Standard delivery costs $9.70, and is available at three timeslots - 0:00am to 2:00pm, 1:20pm to 5:00pm, and 5:00pm to 10:00pm. If the timeslot is from 10:00am to 2:00pm, you can still place your order at 10am and still receive it within that timeslot! A specific timing delivery can also be done, at a cost of $30.

For customised or urgent requests, you can contact Floral Garage Singapore via WhatsApp (9387 8871) or email (service@floralgaragesg.com) to tell them the specific floral arrangement you want, and the company will quote a price accordingly.

Floral Garage Singapore also offers its Flowrendipity fower subscription service. This allows you to pre-plan your orders within the next few months, whether on a regular schedule (once a week, once a month, etc.) or based on occasions (birthdays, anniversaries, etc.). This subscription service allows you to make the experience of purchasing a lot more convenient, while also saving money at the same time. Also, you can gain credits depending on which subscription plan you sign up for, which you can then use for your purchases. For the three month plan, the first delivery is free, while the first two deliveries are free for the six month plan.

Floral Garage Singapore is located at 756 Upper Serangoon Road, #03-34, Upper Serangoon Shopping Centre, Singapore (534626). The opening hours are 10:00 am to 6:00 pm on weekdays, 10:00 am to 5:00 pm on Saturday, and 10:00 am to 1:00 pm on Sunday. To find out more, you can also head over to the company's website.
Featured Business Listings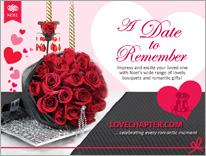 Love Is A Journey, Not A Destination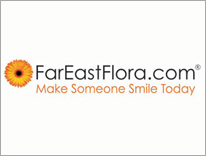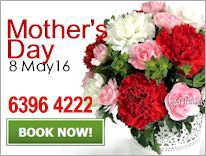 Express Your Heart and Soul to A Loved One
You May Also Like
Related Threads