NGK Volkswagen Laser Iridium Spark Plug
$85
Posted on: 27 Jun 2020 | Updated on : 27 Jun 2020 | 43 views
Merchant information
(11 Reviews)
Blk 147 Bishan Street 11 S(570147)
91259516
Ad information
Plugs come in a set of 4 pieces.
We DO NOT provide installation.
All price based on cash & carry.
Mail delivery at buyer's cost.
Please visit
www.e-shoppinghouse.com
for more of our products.
Due to unpredictable stock movement, certain items may be out of stock.
Best confirm stock availability before heading over.

Please note that all purchases are strictly BY APPOINTMENT only.
Pickup timings:
Monday to Thursday 9am to 9.30pm
Friday 9am to 6pm (after 6pm to be pre-arranged)
Saturday 9am to 6pm
Sundays and PHs CLOSED
Pickup location at
BLK 147 BISHAN STREET 11 S(570147).Delivery and installation at buyer's own cost.
We may not be able to entertain walk-in customers. We will not be responsible if you walk-in without appointment and we are unable to meet you or should you need to wait longer than expected.
Prices are not negotiable and are correct at the time of posting.
We reserve the right to amend the price based on the circumstances and the final price will be confirmed when order is placed.
Ad information
Plugs come in a set of 4 pieces.
We DO NOT provide installation.
All price based on cash & carry.
Mail delivery at buyer's cost.
Merchant information
(11 Reviews)
Blk 147 Bishan Street 11 S(570147)

91259516
Posted on: 27 Jun 2020 | Updated on : 27 Jun 2020 | 43 views
Features & specs
NGK Laser Iridium Spark Plug is manufactured to provide superior ignitability. It is constructed from durable material that is corrosion and abrasion resistant. This spark plug features smallest tip diameter. The iridium, platinum surfaces ensure slow wear rate providing stable idle, superior anti fouling, improved fuel efficiency and lower emissions. It ensures longevity and can be easily installed.
Features
Laser welded Iridium center electrode tip
Platinum disc welded to backside of ground electrode provides long life
Trivalent Metal Plating for superior anti-corrosion and anti-seizing
Faster starts and quicker acceleration
Better fuel economy and lower emissions
Best OEM Iridium spark plug available
Original Equipment Manufacturer approved design
Consumer Reviews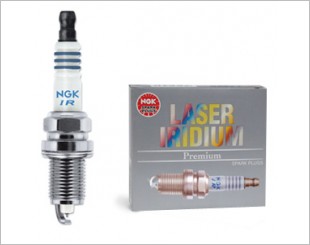 I have known this brand to be OEM parts for Nissan and trust the brand well. Been using this spark plugs from start till now and they works perfectly fine with me. I do not have problems with it except when I forgot to get it changed when it is due. Fuel consumption , engine idling all has been good for me and they are pretty long life. Everything works well and i definitely use the same as price wise also reasonable.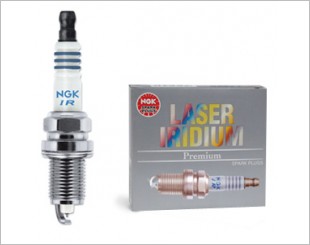 These plugs last a long time and keep my Honda Odyssey running smoothly and efficiently for years! I'm more of a typical drivers. Therefore, it last me till now and I have no issue at all! NGK Laser Iridium are likely a replacement of an improvement over the OEM plugs that you got with your car. I can feel my everything is so much better now. Even idling and revving is smoother. All this helps to save my fuel too! Really impressed by its durability. Highly recommend to everyone! Don't waste your time to search for more info now, you won't regret buying it.
More items from this seller
Similar Items
NGK Laser Iridium Spark Plug
$110
Email Enquiry
This enquiry will be sent directly to the seller.
*
indicates compulsory field.