Motul 300V Power Racing 5W30 Car Engine Oil (2L)
$188 – $248
Posted on: 03 Jul 2021 | Updated on : 03 Jul 2021
Merchant information
(23 Reviews)
10 Ang Mo Kio Industrial Park 2A #04-10 AMK Autopoint S(568047)
9.30am - 7pm (Mon - Fri) 9.30am - 5pm (Sat) 10am - 2pm (Sun)
90108212 93397780
Ad information
Made for the tracks and enjoy the free revving of your engine with protection in mind.
Call us for the best price available!
Ad information
Made for the tracks and enjoy the free revving of your engine with protection in mind.
Call us for the best price available!
Merchant information
(23 Reviews)
10 Ang Mo Kio Industrial Park 2A #04-10AMK Autopoint S(568047)

9.30am - 7pm (Mon - Fri) 9.30am - 5pm (Sat) 10am - 2pm (Sun)
90108212 / 93397780
Posted on: 03 Jul 2021 | Updated on : 03 Jul 2021
Features & specs
Motul has developed "Double Ester Technology" for the new 300V series, superior to complex esters that are recognised as the best base oil for engine oils up till now. Double Ester Technology, made by carefully balancing the ratio of complex esters and the newly developed macromolecular high polymer esters, enable a wider range in base oils, and delivers higher output performance and superior reliability.

By carefully selecting the right polymer balance, "0% shear loss*" can be achieved. 
*Diesel Injector method (CEC L-14-A-93), a standardized testing procedure for a lubricant's shearing force.  
Can be mixed with another viscosity of same series to achieve most suitable viscosity for the engine (except for 5W40).

Applications
Racing cars with atmospheric or turbocharged engines, race or qualifying engines, requiring maximum power output and fastest rev raisings: Qualifying sessions, drag racing, race on tracks, NASCAR, single brand races, uphill races, rallies
Engine designed to run low viscosity lubricants and to minimise fuel dilution in the oil. Check with engine tuner before use
Also recommended for gasoline or diesel engines, turbocharged, direct injection and catalytic converters

Performance Features
Double Ester technology
Maximum oil film resistance, balanced polarity, resistance at very high temperature
Friction modifier
Maximum power output, decrease operating temperature
0% shear loss
Stable oil pressure whatever using conditions
Maximum anti-wear resistance
Perfect engine cleanliness
Low viscosity grade 0W20 allows excellent oil flow into the engine, fastest oil pressure set up, faster rev raisings
Consumer Reviews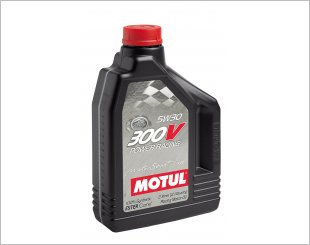 Motul 300V Power Racing series was never on my purchase list due to the high price tag. The effect between Motul and RED LINE was quite identical, probably due to the same group of oil (Ester-based). The visible difference will be the fuel consumption which 300V tends to provide slightly better fuel consumption.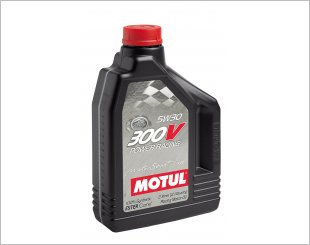 Motul knew they have great and reliable products on hand, so do numerous car manufacturers... Challenge is for local distro to get them out on the streets! Having used a few brands of engine oil before trying the Motul 300V (including Motul 5w40), this EO still manages to surprise me. Easier cranking & ever so eager to rev on my non-turbo B&B car. Drives better when fully loaded with family members now. This review was done after spending around 2000km since the Motul EO & filter change.
More items from this seller
Email Enquiry
This enquiry will be sent directly to the seller.
*
indicates compulsory field.