Tanabe NF210 Lowering Spring
$450
Posted on: 20 Sep 2019 | Updated on : 26 Sep 2019 | 117 views
Merchant information
(28 Reviews)
Blk 3007 Ubi Road 1 #01-426 S(408701)
9am - 6pm (Mon - Fri) 9am - 3.30pm (Sat) Closed on Sun & PHs
67454700 / 96350350
Ad information
NEW!!! For latest MY16 Subaru Forester.
Lowered for style and handling.
Call us today!
Jeep Chee is one of the most popular names when you think of exhaust modification, upgrading of car suspensions, sports modifications.
We are the sole distributor for many brands such as Tanabe, Supersprint, Motul, Apexi, Idemitsu etc.
Jeep Chee also provides:
upgrading of suspension
installation of sport seats
sales of aftermarket sports modification
specialize in Mandrel Bending
many models of different exhausts available
Call us now or visit our web page to find out more!
Website:
http://www.jeepchee.com.sg/
Facebook:
https://www.facebook.com/jeepchee
Ad information
NEW!!! For latest MY16 Subaru Forester.
Lowered for style and handling.
Call us today!
Merchant information
(28 Reviews)
Blk 3007 Ubi Road 1 #01-426 S(408701)

9am - 6pm (Mon - Fri) 9am - 3.30pm (Sat) Closed on Sun & PHs
67454700 / 96350350
Features & specs
The Tanabe NF210 normal feeling springs are designed to provide a lower ride height whilst maintaining the standard suspension performance. Spring rates are slightly raised by up to 5% to retain the factory feeling.

Features
Designed for ride comfort whilst lowering the vehicle
Lowers vehicles up to 40mm
Tanabe SUSTEC 210 technology
Features 2100n/m tensile strength of the coil
Spring rates raised by no more than 10%
Bump stopper strongly recommended for purchase
Consumer Reviews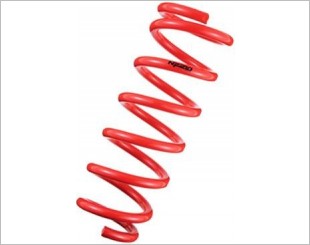 I've had NF210 springs on my car for about 6 months now. Ground clearance has not been an issue even with 4 passengers, and I rarely bottom out. Great spring if you are looking to get rid of some fender gap and clean up the look. I would not recommend them to people that are looking for any sort of performance increase as this gives a normal feeling. It is important and must have for our daily drive as it is basic needs for drivers.
More items from this seller
Advance Racing Coilover
$1,050 – $1,350
Advance Racing 32 Step Damper Shock Absorber
$650 – $800
Similar Items
Tanabe NF210 Lowering Spring
$450
Eibach Sportline Lowering Spring
$520
Tanabe NF210 Lowering Spring
$420 - $680
Tanabe NF210 Lowering Spring Related Topics
Topic Title
Replies
Last Action
Email Enquiry
This enquiry will be sent directly to the seller.
*
indicates compulsory field.