Dunlop SP Sport Maxx 050+ 16" Tyre
Price
Width
Profile
Rim Size
$105
205
55
16"
BEST DEAL!! Made in Japan. Dunlop Sport Maxx 050+ Sale! No GST No Hidden Charges
Posted on: 21 Sep 2019 | Updated on : 24 Sep 2019 | 140 views
Merchant information
(7 Reviews)
25 Kaki Bukit Road 4 #01-55 Synergy @ KB S(417800)
10am - 7pm (Mon - Sat)
63853327 / 87992284
Ad information
Dunlop Sports Maxx 050+ (Latest Model)
205/55/16

Very Grippy

Ultra High-Performance Tyres

Made In Japan

Call | SMS | WhatsApp 87992284
Price is Inclusive of Installation + Balancing + New Valve + Nitrogen
No Other Hidden Charges and No GST
We are located at: 25 Kaki Bukit Road 4 #01-54/55 Synergy@KB S(417800)
Opening Hours
:
10am - 7pm (Mon - Sat)
Call | SMS | WhatsApp @
87992284
or drop by today!
Ad information
Dunlop Sports Maxx 050+ (Latest Model)
205/55/16

Very Grippy

Ultra High-Performance Tyres

Made In Japan

Call | SMS | WhatsApp 87992284
Price is Inclusive of Installation + Balancing + New Valve + Nitrogen
No Other Hidden Charges and No GST
Merchant information
(7 Reviews)
25 Kaki Bukit Road 4 #01-55Synergy @ KB S(417800)

10am - 7pm (Mon - Sat)
63853327 / 87992284
Features & specs
Dunlop introduces its brand new sports tyre SP Sport Maxx 050+. The tyre is designed for excellent performance on dry and wet roads and stability at high speeds. It is a premium tyre that brings you a superior riding comfort and is an idea for high performance cars and compact SUVs.
The high-performance tread design supports maximum handling and performance in warm, dry conditions
A Hybrid Kevlar Nylon Band helps maintain the tyre's structure in order to balance high-speed performance, comfort and noise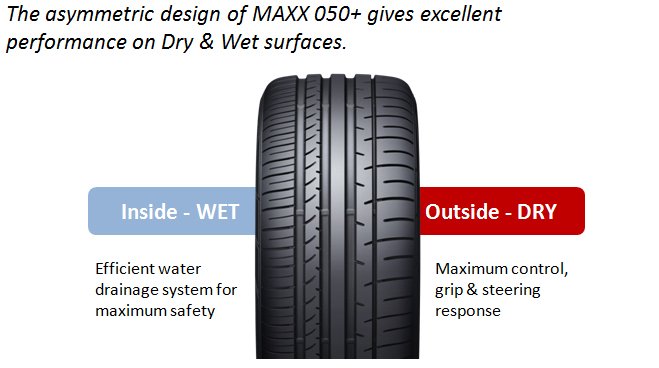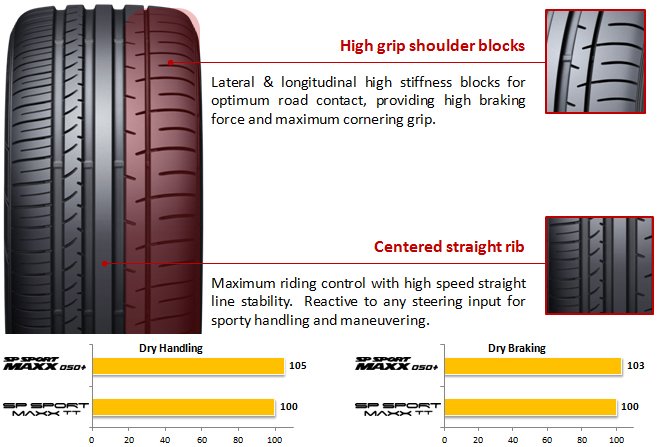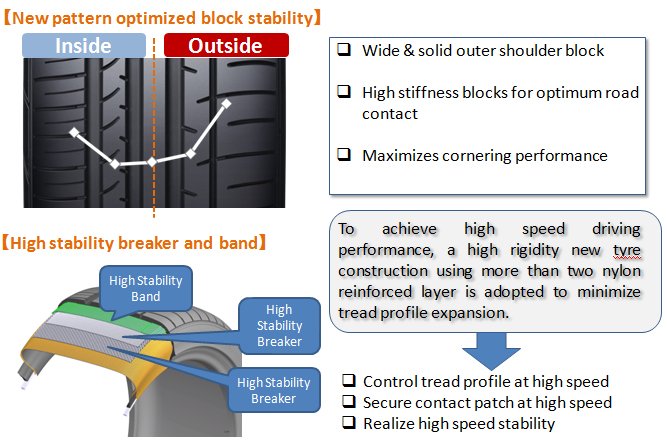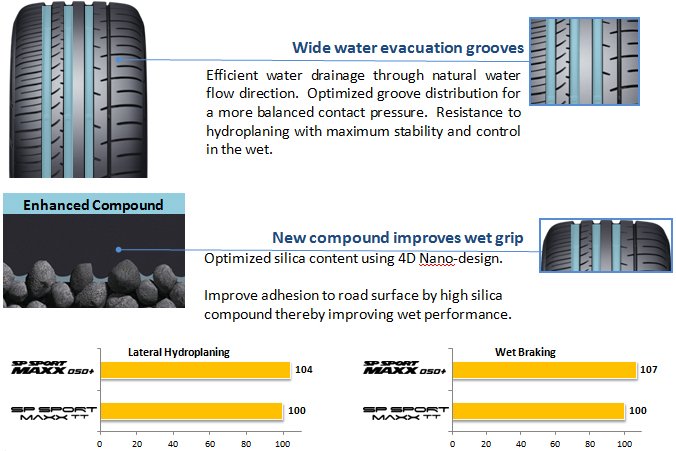 Consumer Reviews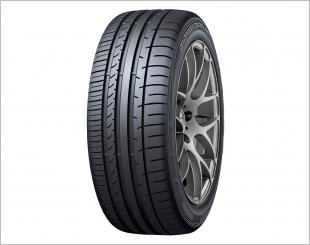 Been using this for 2 weeks (255/35/19). Very happy with the cornering grip, feels more confident during hard cornering and generally quite silent while cruising Thread is nicely designed but sidewall does look a bit boring (MIC and CONTI have best sidewall design), if you are into sidewall looks Paid 265 for each piece. Quite cheap for this size Can't comment on wear yet.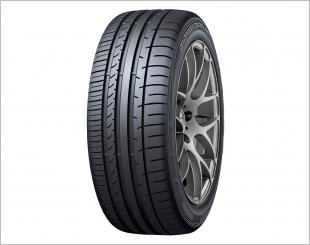 Dunlop announce in Oct 2018 that all ES will be supplied with these tires. So mine came with it. During test drive, a set of different tires were used. This is my first ever Dunlop tires and so far I am happy with it. It's not perfect but good enough for a luxury car.
More items from this seller
Similar Items
Continental CPC5 16" Tyre
$200 - $230
Yokohama AD08R 16" Tyre
$195 - $215
Dunlop SP Sport Maxx 050 Tyre
$120 - $430
Email Enquiry
This enquiry will be sent directly to the seller.
*
indicates compulsory field.