Thinkware F770 Car Camera (Rear)
Posted on: 20 Sep 2021 | Updated on : 20 Sep 2021
Merchant information
(281 Reviews)
159 Sin Ming Road #01-09 Amtech Building S(575625)
9am - 6pm (Mon - Sat) 10am - 3pm (Sun) Closed on PHs
64555031 92269222
Ad information
Total Price for F770 excluded momory card is $558
Individually,
Price for the Memory card is
16GB - $40

32GB - $80

64GB - $140
We provide a range of services such as:
Car Audio Installation
Car Audio Customisation
Car Audio Tuning
Car Security System Installation
SoundProofing
Call us or visit our website to find out more!
Website:
http://www.autoimage.com.sg/
Facebook:
https://www.facebook.com/autoimage.sg/info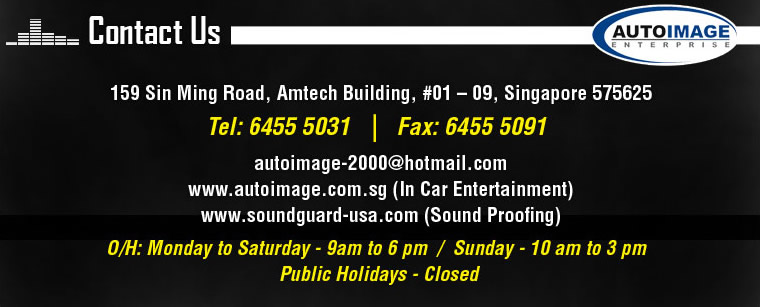 Ad information
Total Price for F770 excluded momory card is $558
Individually,
Price for the Memory card is
16GB - $40

32GB - $80

64GB - $140
Merchant information
(281 Reviews)
159 Sin Ming Road #01-09Amtech Building S(575625)

9am - 6pm (Mon - Sat) 10am - 3pm (Sun) Closed on PHs
64555031 / 92269222
Posted on: 20 Sep 2021 | Updated on : 20 Sep 2021
Features & specs
The new flagship camera from Thinkware offers top of the range capabilities. The F770 also incorporates new features including "Super Night Vision", a night image correction feature, and "Time Lapse" that dramatically extends the parked recording hours.
This model comes with a low profile and discreet shape with a fully matte black finish. The F770 features a 1080p Full HD front facing camera and an optional 1080p Full HD rear facing camera. Available as Plug & Play or Hardwired.
Road Safety Warning Systems
FCWS (Forward Collision Warning System)

Alert Drivers when approaching too closely to the vehicle ahead to avoid collision.

 

LDWS (Lane Departure Warning System)

Alert drivers when swerving out of lane.

 

FVDW (Front Vehicle Departure Warning)

Inform drivers when vehicle ahead is moving off.
Parking Mode
With the built-in parking mode, the device stays on even after the ignition is off to provide impact and motion detection surveillance when you are away from your car.
PC Viewer
Video play back, complete access to the device setting and GPS information with an integrated user interface for Windows & Mac OS.
Formatting memory card and updating firmware is also just a few clicks away.
Mobile App
Intuitive and easy to use, the iOS/Android mobile application provides instant video playback as well as device configuration.
Dual Save Technology
Thinkware's own specially designed technology to save recorded footage in both Micro SD and NAND Flash Memory when an impact is detected. It is particularly useful if a microSD card is removed or damaged due to a collision. The video files stored in NAND Flash Memory are available to view by using the PC viewer.
Super Capacitor
Ensures durable quality without having swelling issues under any weather conditions
Continues recording during an accident
No limited life cycle
Advanced Video Clear Technology
Intelligence Auto Exposure
Smart Focusing System
Noise Reduction System
ACCE (Adaptive Colour &amp: Contrast System)
Thermal Protection Mode
The thermal sensor triggers the self-protection mechanism to shut down the device under extreme temperatures.
Specifications
Front Resolution : Full HD 1080P
Rear Resolution : Full HD 1080P (Optional)
Front Camera : Sensor Sony Exmor CMOS 2.19MP
Rear Camera : Sensor Sony Exmor CMOS 2.19MP (Optional)
Frame Rate : 30fps
GPS : Built in GPS
Viewing Angle : 140° (Diagonal)
| | | |
| --- | --- | --- |
| Recording Capacity |  Front Only : HD : 30fps  | Front & Rear : HD : 30fps |
| 16GB SD Card | 124 min | 62 min |
| 32GB SD Card | 248 min | 124 min |
| 64GB SD Card | 496 min | 248 min |
Consumer Reviews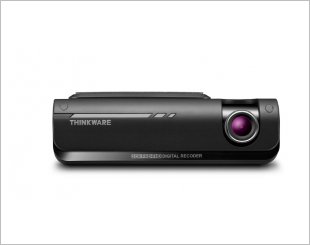 Working well after using for about 2 years - Terrence, Owner of Mazda 3 SLP20--Y
Reviewed by Mobile Reviewer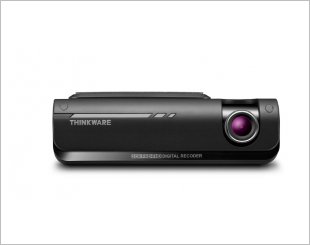 I highly recommend this camera as it is an excellent camera with sharp and clear videos. I did some research on car cams and it paid off. Money well spent. - Danny, Owner of Toyota Corolla Altis SLS46--Y
Reviewed by Mobile Reviewer
Email Enquiry
This enquiry will be sent directly to the seller.
*
indicates compulsory field.