Michelin Pilot Sport 4 S 255/40/R19 Tyre
| | | | |
| --- | --- | --- | --- |
| Price | Width | Profile | Rim Size |
| - | 255 | 40 | 19" |
Condition
Excellent [5/5]
Posted on: 01 Jul 2020 | Updated on : 14 Jul 2020
Merchant information
(62 Reviews)
95 Kaki Bukit Avenue 1 Shun Li Industrial Park S(415982)
( 1 more outlet )
9am - 7pm (Mon - Sat) Closed on Sun & PHs
68412255 96622255
Ad information
Michelin Pilot Sport 4 S
Visit us 
Yap Brothers Motorsport
32 Old Toh Tuck Rd, #01-09
I-Biz Centre
Beside Bukit Batok CNG Gas Station 

Tel 66862255
Hp 96622255
Working hours 
Monday-Saturday 
9am-7pm
Close On Sunday & PH
What we have:
Good tyre at competitive price range from 12' to 25'
Looking for Japan rims?
Well equipped for every needs of our customer
Mobil car engine oil servicing
JBT brake system
3D computer wheel alignment and more
Call us to find out more!
Ad information
Michelin Pilot Sport 4 S
Visit us 
Yap Brothers Motorsport
32 Old Toh Tuck Rd, #01-09
I-Biz Centre
Beside Bukit Batok CNG Gas Station 

Tel 66862255
Hp 96622255
Working hours 
Monday-Saturday 
9am-7pm
Close On Sunday & PH
Merchant information
(62 Reviews)
95 Kaki Bukit Avenue 1Shun Li Industrial Park S(415982)

32 Old Toh Tuck Road #01-09I.Biz Centre S(597658)

9am - 7pm (Mon - Sat) Closed on Sun & PHs
68412255 / 96622255
Posted on: 01 Jul 2020 | Updated on : 14 Jul 2020
Features & specs
Product highlights:
1. The maximum combined performance.
1st in (the largest number of) essential performances:
- 1st in DRY braking
- 1st in WET braking
- 1st in DRY laptime
- 1st in longevity
2. The best of the MICHELIN Pilot Super Sports tyre further enhanced by MICHELIN Pilot Sports Cup 2 tyre innovations.
A genuine crafting process
A high-precision process and a unique know-how associated to the perfect gesture of Michelin experts.
3. Premium design and rim protector.
- Premium touch finish providing a velvet effect on the external sidewall.
- A deep rim protector
4. Acclaimed by car makers.
Homologated by car makes MERCEDES-AMG and FERRARI.
New vehicles are equipped with the new MICHELIN Pilot Sports 4S tyre :
• FERRARI GTC4 LUSSO 2016
• MERCEDES AMG E-Class E63 2017 and E43 2017
MICHELIN Pilot Sport 4 S Tyre Compared to Its Competitors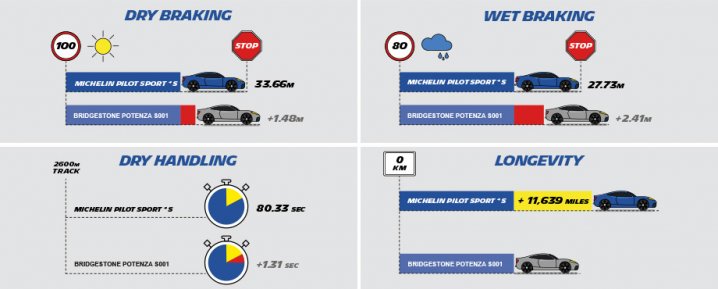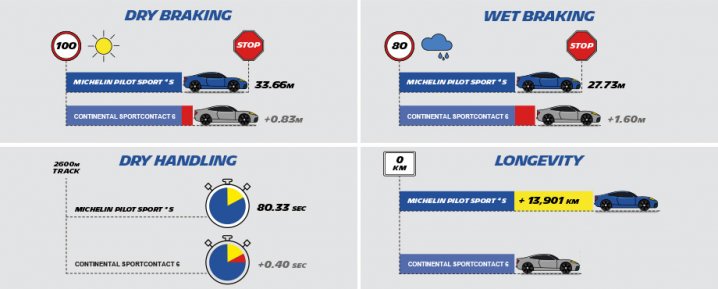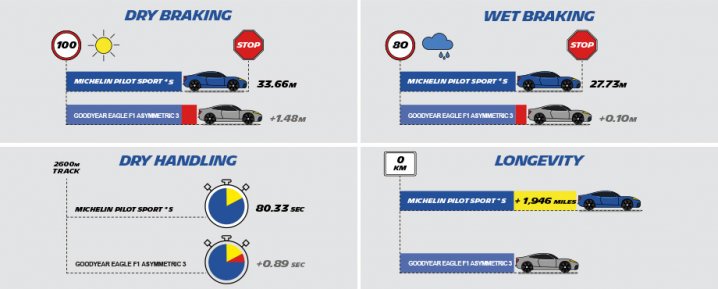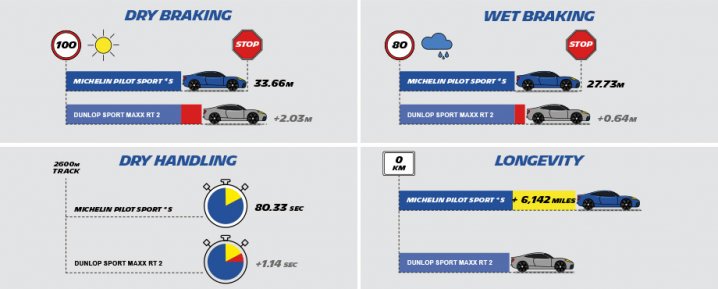 Leona Chin, Motorsports Athlete
Watch Leona as she experiences the new King of tyres - the Pilot Sport 4 S - as she takes a drive at the Thermal Race Track in Calif, USA.
**Standard Limited Warranty
All MICHELIN tyres have a Standard Manufacturer's Limited Warranty, which covers defects in workmanship and materials for the life of the original usable tread, or for 6 years from the date of purchase, whichever occurs first.
Consumer Reviews
N/A
There is no consumer review available. Be the first to
Rate it
!
More items from this seller
Similar Items
Michelin Pilot Sport 4 17" / 19" Tyre
$155 - $520
Email Enquiry
This enquiry will be sent directly to the seller.
*
indicates compulsory field.