Motul 300V Power 5W40 5L Vehicle Servicing
$180
Posted on: 04 Nov 2022 | Updated on : 04 Nov 2022
Merchant information
(3 Reviews)
48 Toh Guan Road East #01-136 Enterprise Hub S(608586)
10am - 7pm (Mon - Fri) 10am - 6pm (Sat) Closed on PHs
84025982
Ad information
Motul 300V Power 5W40
Includes:
5L engine oil
Oil Filter
Full vehicle check
Ad information
Motul 300V Power 5W40
Includes:
5L engine oil
Oil Filter
Full vehicle check
Merchant information
(3 Reviews)
48 Toh Guan Road East #01-136Enterprise Hub S(608586)

10am - 7pm (Mon - Fri) 10am - 6pm (Sat) Closed on PHs
84025982
Posted on: 04 Nov 2022 | Updated on : 04 Nov 2022
Features & specs
Motul has developed "Double Ester Technology" for the new 300V series, superior to complex esters that are recognised as the best base oil for engine oils up till now. Double Ester Technology, made by carefully balancing the ratio of complex esters and the newly developed macromolecular high polymer esters, enable a wider range in base oils, and delivers higher output performance and superior reliability.

By carefully selecting the right polymer balance, "0% shear loss*" can be achieved.
*Diesel Injector method (CEC L-14-A-93), a standardized testing procedure for a lubricant's shearing force.
Can be mixed with another viscosity of same series to achieve most suitable viscosity for the engine.

Applications
Racing cars with atmospheric or turbocharged engines, race engines operating in a wide range of rpm and temperatures: race on tracks, single brand races, rallies, uphill race
Engine producing medium fuel dilution in the oil
Also recommended for gasoline or diesel engines, turbocharged, direct injection and catalytic converters

Performance Features
Double Ester technology
Maximum oil film resistance, balanced polarity, resistance at very high temperature
Friction modifier
Maximum power output, decrease operating temperature
0% shear loss
Stable oil pressure whatever using conditions
Maximum anti-wear resistance
Perfect engine cleanliness
5W-40 grade allows excellent oil flow into the engine, fastest oil pressure set up, faster rev raisings and at the same time high oil pressure at high rpm and high temperatures
Consumer Reviews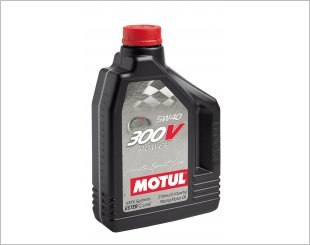 Solid engine oil from Motul. Never expect that lubricant could yield a noticeable difference to the car performance. The engine sounds less rough and the pick up is smooth. Recommended for those who want to improve engine performance. Jasper, Owner of Volvo XC40 SKH81--U
Reviewed by Mobile Reviewer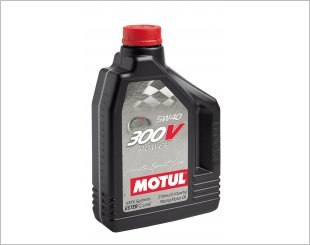 Probably one of the best quality engine oil you can get for your car. Able to feel a difference when switching to 300V. The engine is more responsive and smoother pick up. There is also better fuel consumption as compared to other performance grade engine oil that I have used. Strongly recommended - Joe, Owner of Toyota Camry SJA62--C
Reviewed by Mobile Reviewer
Email Enquiry
This enquiry will be sent directly to the seller.
*
indicates compulsory field.