Continental ContiPremiumContact 2 215/55/R18 Tyre
| | | | |
| --- | --- | --- | --- |
| Price | Width | Profile | Rim Size |
| $95 | 215 | 55 | 18" |
Condition
Excellent [5/5]
Posted on: 06 Jun 2021 | Updated on : 11 Jun 2021
Merchant information
(92 Reviews)
95 Kaki Bukit Avenue 1 Shun Li Industrial Park S(415982)
( 1 more outlet )
9am - 7pm (Mon - Sat) Closed on Sun & PHs
68412255 96622255
Ad information
Continental CPC2
For More information call
Yap Brothers Motorsports
32 Old Toh Tuck Rd
#01-09
I-Biz Centre
What we have:
Good tyre at competitive price range from 12' to 25'
Looking for Japan rims? 
Well equipped for every needs of our customer
Mobil car engine oil servicing
JBT brake system
3D computer wheel alignment and more
Call us to find out more!
Ad information
Continental CPC2
For More information call
Yap Brothers Motorsports
32 Old Toh Tuck Rd
#01-09
I-Biz Centre
Merchant information
(92 Reviews)
95 Kaki Bukit Avenue 1Shun Li Industrial Park S(415982)

32 Old Toh Tuck Road #01-09I.Biz Centre S(597658)

9am - 7pm (Mon - Sat) Closed on Sun & PHs
68412255 / 96622255
Posted on: 06 Jun 2021 | Updated on : 11 Jun 2021
Features & specs
The ContiPremiumContact 2 has a unique 3D tread groove which gives it optimal braking performance on both wet and dry surfaces, excellent protection against aquaplaning, precise handling and unbeatable driving stability.
Safety
Shorter stopping distance
Protection against aquaplaning
Performance
High mileage potential
Smooth drive
Environment
Fuel efficient
Quiet drive
The innovative 3-D-Groove
The distinctive feature of the new ContiPremiumContactTM 2 is its unique 3D tread grooves, which optimise braking performance on both wet and dry roads and achieve optimum protection against aquaplaning.
Shallow side for better braking on dry roads, steep side for better braking on wet roads
The shallow side of the 3D groove gives greater tread block stability and improved road contact, which results in shorter braking distances on dry roads. Even when placed under great strain the tread blocks do not bend away and so the tyre retains maximum contact with the road. This more even contact pressure ensures maximum transmission of power to the dry road.
The steep side of the 3D groove makes the edge of the tread block extremely angular. This enables it to cut through the water on the road, much like a windscreen wiper. The direct contact between the tyre and road means exceptionally short braking distances, even in the wet.
Special shape of the 3D grooves for better resistance to aquaplaning
The special shape of the 3D grooves (shallow and steep sides) means that as the water flows through, a swirl effect is created. The water is thus dispersed more rapidly and the risk of aquaplaning reduced
The harmonious round shape of the ground contact patch also increases resistance to aquaplaning
Improved handling thanks to asymmetrical tread pattern
The compact outer shoulder and the reduced number of tread blocks ensure optimum road contact and excellent cornering stability. The double block structure of the inner ribs ensures high circumferential tread stiffness, which results in  improved driving stability and braking performance. The open inner shoulder with its continuous lateral grooves and an increased number of tread blocks reduces rolling noise and disperses water efficiently, giving a comfortable ride and excellent protection against aquaplaning.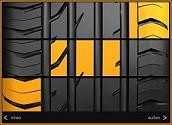 Consumer Reviews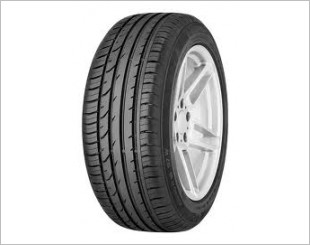 The tyres came standard with my Sharan, and it has follow me through >70K Km for the past 1 year 8 months. Yes, no typo, it is >70K Km, and still have ~50% Thread left!!! The tyre is surprisingly quiet, for the 1st 50K Km, and thereafter get noisier, mainly because of hardening, rather than wear and tear. Braking performance in both wet and dry are above average (day 1 till now), and grip is reasonably good (considering that I am using it on a MPV). Thought of changing another set now as the hardening is compromising on comfort as well as safety, but unfortunately, CPC2 from Stamford not longer come with ContiSeal. Not sure about the newer CPC6. Will check it out soon.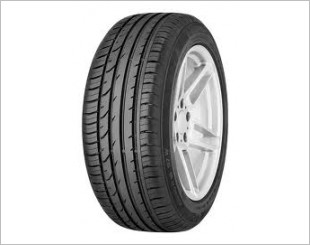 Reliable brand. The CPC 2 have good grip in both wet and dry conditions. As towards the end of its life span. The dry grip is still consider good. These tyres don't screech even when you applied E-brake. The aquaplaning resistance is unpredictable. Beware of this. The ride is comfortable and quiet only on good tarmac condition. Quite bumpy. I have been running about 30000km on these tyres. Left about 5mm thread. I am not a aggressive driver.
More items from this seller
Email Enquiry
This enquiry will be sent directly to the seller.
*
indicates compulsory field.