Motul 300V 5W40 Vehicle Servicing Package (With Free Black & Decker Vacuum Cleaner)
$168
Posted on: 20 Jul 2020 | Updated on : 20 Jul 2020 | 32 views
Merchant information
(17 Reviews)
25 Kaki Bukit Road 4 #06-42 Synergy @ KB S(417800)
( 1 more outlet )
10am - 7pm (Mon - Sat)
91294092 92406288
Ad information
Motul 300V 5W40 Servicing Package
FREE BLACK & DECKER VACUUM CLEANER
Ad information
Motul 300V 5W40 Servicing Package
FREE BLACK & DECKER VACUUM CLEANER
Merchant information
(17 Reviews)
25 Kaki Bukit Road 4 #06-42Synergy @ KB S(417800)

25 Kaki Bukit Road 4 #03-24Synergy @ KB S(417800)

10am - 7pm (Mon - Sat)
91294092 / 92406288
Posted on: 20 Jul 2020 | Updated on : 20 Jul 2020 | 32 views
Features & specs
Motul has developed "Double Ester Technology" for the new 300V series, superior to complex esters that are recognised as the best base oil for engine oils up till now. Double Ester Technology, made by carefully balancing the ratio of complex esters and the newly developed macromolecular high polymer esters, enable a wider range in base oils, and delivers higher output performance and superior reliability.

By carefully selecting the right polymer balance, "0% shear loss*" can be achieved.
*Diesel Injector method (CEC L-14-A-93), a standardized testing procedure for a lubricant's shearing force.
Can be mixed with another viscosity of same series to achieve most suitable viscosity for the engine.

Applications
Racing cars with atmospheric or turbocharged engines, race engines operating in a wide range of rpm and temperatures: race on tracks, single brand races, rallies, uphill race
Engine producing medium fuel dilution in the oil
Also recommended for gasoline or diesel engines, turbocharged, direct injection and catalytic converters

Performance Features
Double Ester technology
Maximum oil film resistance, balanced polarity, resistance at very high temperature
Friction modifier
Maximum power output, decrease operating temperature
0% shear loss
Stable oil pressure whatever using conditions
Maximum anti-wear resistance
Perfect engine cleanliness
5W-40 grade allows excellent oil flow into the engine, fastest oil pressure set up, faster rev raisings and at the same time high oil pressure at high rpm and high temperatures
Consumer Reviews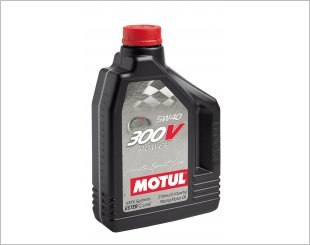 I've always used Mobil1 Enhance Gold for my car. As you guys know, this particular brand and model is expensive but this time there's a workshop offered a very competitive pricing for the Motul 300V Power 5W40 with free Oil filter and includes workmanship. The offer is cheap and I can't resist. It's the only one workshop that offered it. If you google or search on FB you will find it. So I decided to have a go on this EO. I was surprised by its performance. It makes my engine run so much smoother than the best Mobil 1 Gold available. I'm hook!, so this will be my staple EO for my next servicing.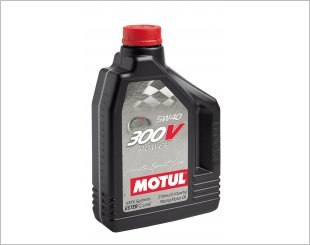 I have been a "Competitor Brand" oil supporter for decades and recently participate in the MCF Motul giveaway. At the time of writing this review, the oil has clocked 7000 km with minimum idle time. There is no feel of sluggishness or excessive valve-train noise. The engine performance, including oil temperature and pressure has been consistent and stable throughout entire 2.5 months. The Type R engine definitely feels more responsive then competitor oils and acceleration feels beefy and a particular flat spot of this high compression NA engine have reduced significantly. It pulls extremely well from 2500-9800rpm red line. I observed there is a slight improvement in fuel economy about 0.8km per litre of petrol after 300-500km set in period. I am not surprised as this is EsterCore technology. The Motul 300V Power 5W40 oil properties is excellent and able to resist fuel dilution effectively, some competitor brands may need some top up after 5000km or a track day, however there is no replenishment made so far. The Integra R PGM-FI is remapped slightly for competition use. Went 1 Sepang Track day with Motul 300V Power 5W40 - Oil Temperature is stable 110-115degC after several hot laps and did not exhibit any thinning out at high temp. Oil temperature handling characteristic is good, fast cool down too. This oil is capable and display good handling a wide range of temperature and engine rpm. Competitor oil I have used have some difficulty dealing with excessive heat. There is no vaporization after track day, engine oil level remains same of day 1. As this 300V oil is not designed for long oil drain interval (unlike the 8100), I recommend oil to be replaced no longer than 8000 km.
More items from this seller
Email Enquiry
This enquiry will be sent directly to the seller.
*
indicates compulsory field.