Posted on: 30 Jul 2020 | Updated on : 30 Jul 2020 | 64 views
Merchant information
(46 Reviews)
9008 Tampines Street 93 #01-67 Tampines Industrial Park A S(528843)
9am - 6pm (Mon - Fri) 9am - 9pm (Sat & Sun)
96585808
Ad information
​​​​​​​​​​​​​​
Snow foam car wash through cleansing from the foam great for weekly maintenance, safe for sealant and wax.
At LAMBENCY DETAILING, we pride ourselves in gaining our customers' trust. It doesn't matter what car you drive, we just want you to be satisfied with our service.
For bookings/enquiries!
> Contact us > 96585808
Social Media
Merchant information
(46 Reviews)
9008 Tampines Street 93 #01-67Tampines Industrial Park A S(528843)

9am - 6pm (Mon - Fri) 9am - 9pm (Sat & Sun)
96585808
Posted on: 30 Jul 2020 | Updated on : 30 Jul 2020 | 64 views
Features & specs
SONAX Gloss Shampoo Concentrateis a highly effective, phosphate free formula that penetrates andloosens tough dirt without damaging or stripping the protective layer.The special anionic surfactants within, adhere to dirt particles andact as emulsifiers absorbing and dissolving oil droplets. SONAX GlossShampoo Concentrate is safe for all finishes and leaves a brilliant,clean shine to your paint surface every time!
Product Attributes
Brilliant, Surfactant-rich Formula
Gentle on Paint Surfaces, Wont Strip Wax
Thick Lathering Action and Pleasant Scent
Phosphate Free, ph-neutral Formula
Product Size: 1 Liter
Consumer Reviews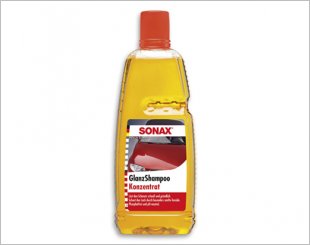 One of the recommended brand for car wash. Had other well know brand, Sonax is one of the better choice.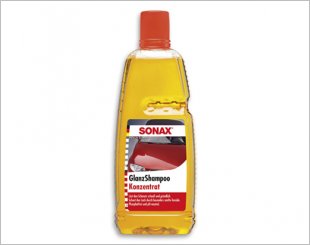 Sonax never fails to amaze. This product does exactly what it's name suggests: producing a glossy shine after washing. I am certain that it has strong cleaning power because I park under trees with industrial vehicles passing by my car frequently when commuting and all that road grime is gone in one wash. The shine is certain to have. It definitely leaves whatever existing car wax/surface detailants on and water beading is not affected. I am not sure whether it imparts any hydrophobicity but the cleaning power and gloss is all you need from this bottle. At $15 for a 1 litre bottle, or even cheaper during promotional periods, it is quite a bargain.
More items from this seller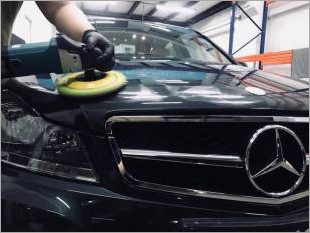 Sonax Coating Correction Maintenance
$159 – $189
Sonax Coating Preventive Maintenance
$38 – $68
SONAX Signature Profiline CC36 Ceramic Coating
$790 – $1,190
SONAX Car Spa & Interior Sterilisation
$50 – $80
SONAX Basic Ceramic Coating
$250 – $350
Email Enquiry
This enquiry will be sent directly to the seller.
*
indicates compulsory field.