Liqui Moly Ceratec Performance Addictives Car Engine Treatment
$68
Posted on: 24 Sep 2023 | Updated on : 24 Sep 2023
Merchant information
(34 Reviews)
155 Kaki Bukit Avenue 1 #01-00 Shun Li Industrial Park S(416012)
10am - 7pm (Mon - Fri) 10am - 3pm (Sat)
92376217 68442814
Ad information
Brand new Cera Tec for $68!
3pm - 3am!
Call us now or visit our website for more details!
 
Website: http://www.eclipseauto.com.sg/
 

Ad information
Brand new Cera Tec for $68!
3pm - 3am!
Merchant information
(34 Reviews)
155 Kaki Bukit Avenue 1 #01-00 Shun Li Industrial Park S(416012)

10am - 7pm (Mon - Fri) 10am - 3pm (Sat)
92376217 / 68442814
Posted on: 24 Sep 2023 | Updated on : 24 Sep 2023
Features & specs
CeraTec is a high-tech ceramic wear protection product for all motor oils. CeraTec reduces friction and wear due to ceramic compounds that withstand extremely high chemical and thermal loads. Prevents direct metal-to-metal contact, thus increasing the engine service life. The low-friction effect reduces fuel consumption in gasoline and diesel engines. Sufficient for 5 liters of motor oil.
Features
Reduces engine friction
Increases engine service life
Improves fuel consumption
Consumer Reviews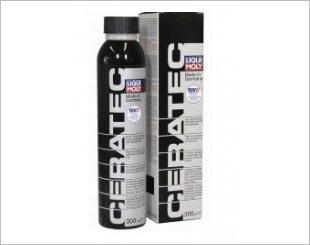 Buy during offer is $39 dollars. Good for cars of 100, 000 km or more. Can feel the difference and consistently refine. - Sam Kam, Owner of Volkswagen Golf SGD83--A
Reviewed by Mobile Reviewer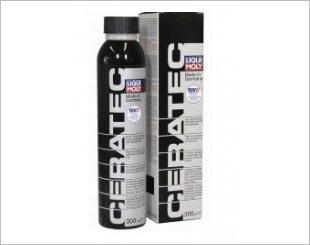 Can feel the differences with the engine sounds more smooth and lively. I believe that it will sure help to protect and also improve my car engine. - Johnson, Owner of Honda Odyssey SJY17--J (sony)
Reviewed by Mobile Reviewer
More items from this seller
Email Enquiry
This enquiry will be sent directly to the seller.
*
indicates compulsory field.