HKS Hi-Power Muffler Exhaust System
$1,200
Posted on: 04 Jul 2020 | Updated on : 04 Jul 2020 | 23 views
Merchant information
(74 Reviews)
53 Ubi Avenue 1 #01-01 Paya Ubi Industrial Park S(408934)
( 1 more outlet )
9.30am - 7.30pm (Mon - Sat)
68444281 68444282 98457540
Ad information
HKS exhaust system available for TOYOTA C-HR 1.8 hybrid
HKS Hi-Power Muffler came back with the same concept, "High Power & High Performance", and "Resonant Sound" and "Stylish" are harmonized together.
Call us now or visit our website for more information!
Website:
http://www.fongkim.com.sg/home/
Facebook:
https://www.facebook.com/fongkim.com.sg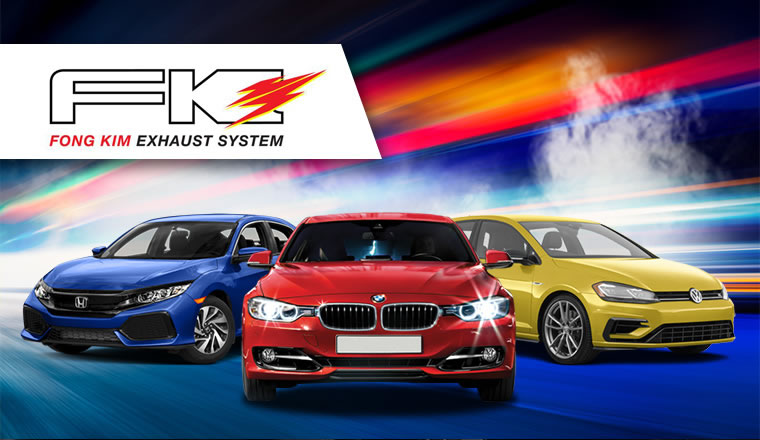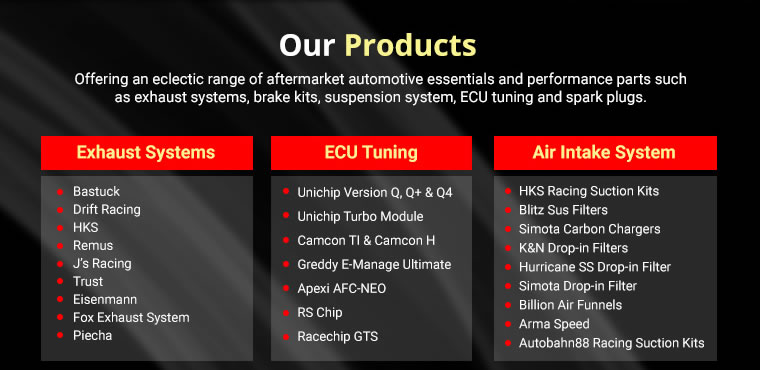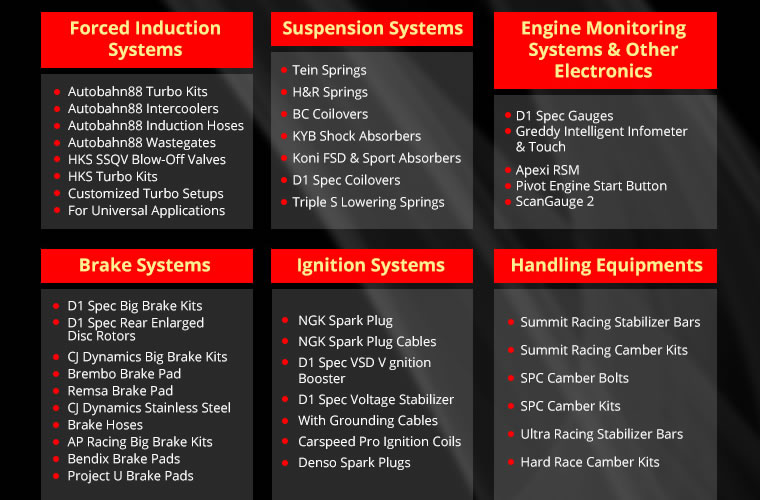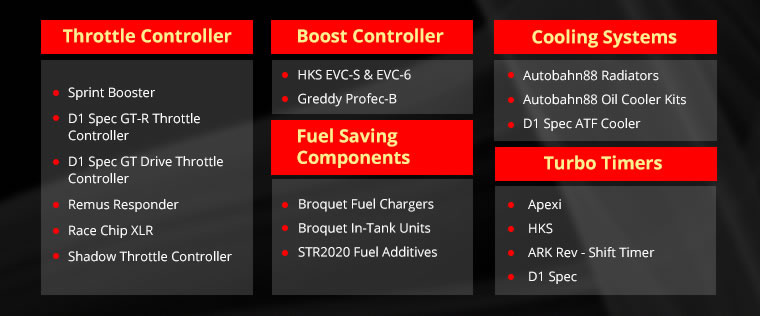 Ad information
HKS exhaust system available for TOYOTA C-HR 1.8 hybrid
HKS Hi-Power Muffler came back with the same concept, "High Power & High Performance", and "Resonant Sound" and "Stylish" are harmonized together.
Merchant information
(74 Reviews)
53 Ubi Avenue 1 #01-01Paya Ubi Industrial Park S(408934)

Blk 3015 Ubi Road 1 #01-200/210 S(408704)

9.30am - 7.30pm (Mon - Sat)
68444281 / 68444282 / 98457540
Posted on: 04 Jul 2020 | Updated on : 04 Jul 2020 | 23 views
Features & specs
To maintain the exhaust efficiency, enlargement of the exhaust pipe is usually required; the sound level tends to be increased and low-tone. The exhaust system with a cannon ball-shaped shell usually has lower silencer capacity than an oval-shaped shell; therefore, to reduce the sound level, the pipe diameter is narrowed. However, a narrow pipe diameter also reduces the exhaust efficiency and increase the exhaust pressure.
HKS utilised original unique technology to maintain the exhaust capacity and sound level to meet the JASMA standard which is more severe than the regular safety standard. Inner structure of the silencer was redesigned so the unwanted low exhausts resonance was eliminated, and the sound quality was improved.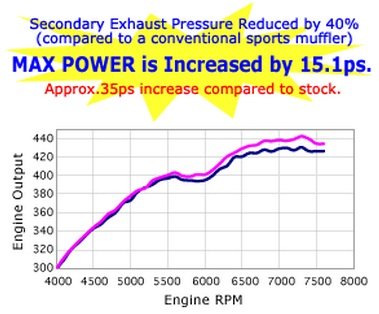 * Data is based on the test results of a prototype for RB26.
Exhaust Dress-up Evolution & Safety regulations applicable
Powerful rear view with the cannon ball-shaped and modern titanium colour tips improve the appearance.
Tuning cars race in circuits for a time attack have improved the appearance more stylish.
To maintain large exhaust capacity, the pipe diameter of the exhaust pipe installed on the bottom of a vehicle must be enlarged, and the ground clearance must be narrow. HKS Hi-Power Muffler was designed to maintain sufficient ground clearance with redesigned flanges and layout.
Consumer Reviews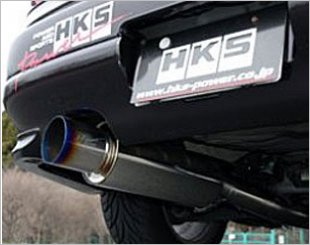 This exhaust was fixed on my Lancer EX. It is really loud and bassy and can set off alarms in multi storey carparks. However, the sound is too bassy and it intrude into the cabin even if you drive lightly.
More items from this seller
Triple S Suspension Lowering Spring
$450 – $500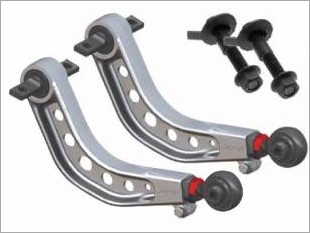 SPC Camber Kit And Bolts
$120 – $580
Sprint Booster Throttle Control
$380
Remus Exhaust System
$1,850 – $1,900
HKS Exhaust System Center Pipe
$650
Similar Items
CSC Marmitte LTA Approved Volkswagen Golf & Scirocco Exhaust System
$1,650
Supersprint LTA Approved BMW Exhaust System
$1,300 - $3,600
HKS Hi-Power Muffler Exhaust System Related Topics
Topic Title
Replies
Last Action
Email Enquiry
This enquiry will be sent directly to the seller.
*
indicates compulsory field.