Summit Racing Honda Civic Front Strut Bar
$180
Posted on: 07 Jun 2023 | Updated on : 07 Jun 2023
Merchant information
(75 Reviews)
53 Ubi Avenue 1 #01-01 Paya Ubi Industrial Park S(408934)
( 1 more outlet )
9.30am - 7.30pm (Mon - Sat)
68444281 68444282 98457540
Ad information
Summit Racing front tower bar for Honda Civic FDs (To provide better handling and stability when cornering)
Call us now or visit our website for more information!
 
Website: http://www.fongkim.com.sg/
 
Facebook: https://www.facebook.com/fongkim.com.sg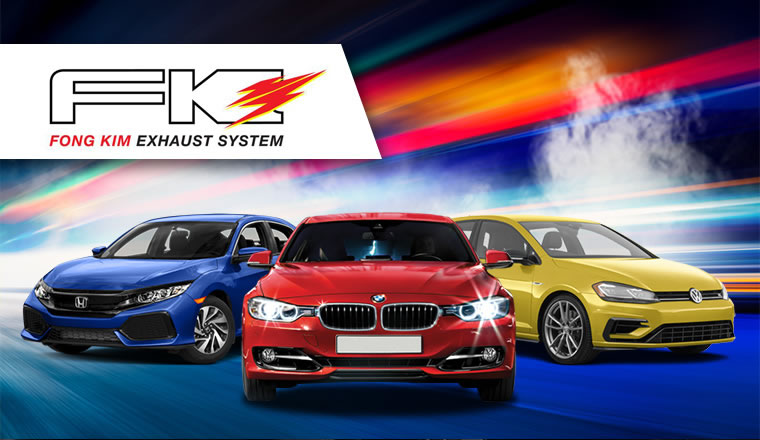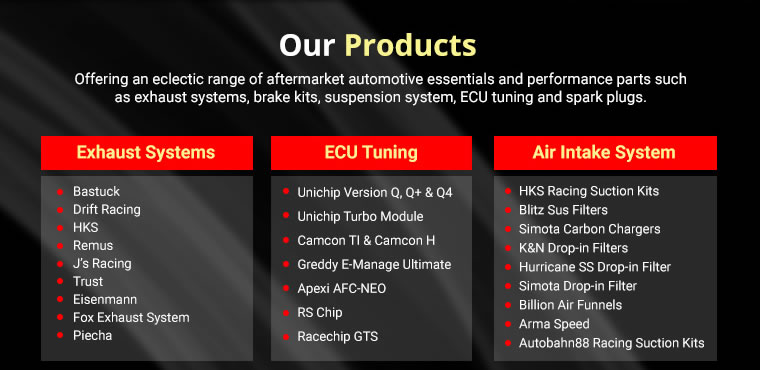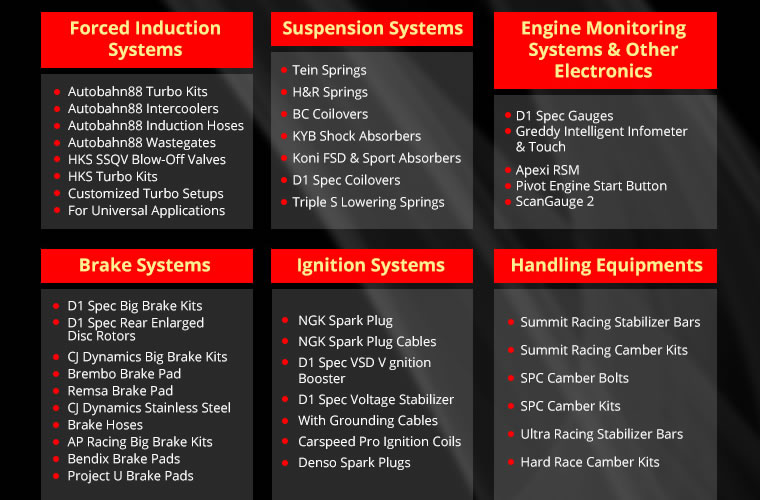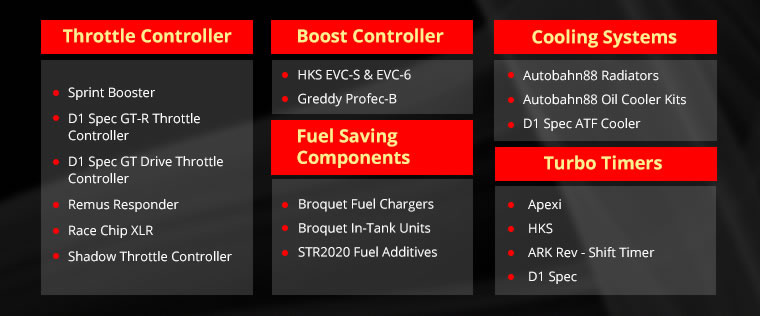 Ad information
Summit Racing front tower bar for Honda Civic FDs (To provide better handling and stability when cornering)
Merchant information
(75 Reviews)
53 Ubi Avenue 1 #01-01Paya Ubi Industrial Park S(408934)

Blk 3015 Ubi Road 1 #01-200/210 S(408704)

9.30am - 7.30pm (Mon - Sat)
68444281 / 68444282 / 98457540
Posted on: 07 Jun 2023 | Updated on : 07 Jun 2023
Features & specs
Mounted at the front chassis for strengthening purposes and to also eliminate all the suspension noise and more stability during acceleration, hard driving and braking (simulating race track conditions).
Consumer Reviews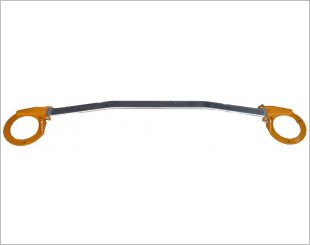 Have installed the full summit racing equipment in my previous car. Great performance and have full after sales service which is most important to me. Went back to install another full set of summit racing equipment such as front lower arm; front RCA; front and rear sway bars; front tower bar; front lower 4pt subframe brace; mid lower 4pt brace; rear lower brace 2pt; rear lower brace 4pt; rear arm strengthening bar; rear camber and toe kit for my new harrier and still loving the performance. - Peter, Owner of Toyota Harrier SLS13--C
Reviewed by Mobile Reviewer
More items from this seller
Dastek Universal Unichip Version Q ECU Tuning
$850 – $1,100
Dastek Honda Civic Unichip Version Q ECU Tuning
$850 – $1,100
Email Enquiry
This enquiry will be sent directly to the seller.
*
indicates compulsory field.