GNet X2T 2-Channel Full HD Wide Angle Waterproof Car Dash Camera (For Truck & Fleet Vehicles)
$488
Posted on: 29 Aug 2021 | Updated on : 29 Aug 2021
Merchant information
(53 Reviews)
Blk 33 Sin Ming Drive #01-363 S(575707)
9am - 6pm (Mon - Fri) 9am - 5pm (Sat) Closed on Sun & PHs
68730013 96718191
Ad information
Product Features
2-Channel Front & Rear Full HD Camera
Front & Rear (1920 x 1080)
Night Vision
Wide 140 degree angle
ADAS - Advance Driver Assistance System
Parking recording (Motion detect, Impact Recording)
Format Free & Memory Automatic Recovery System
External cameras has infrared, waterproof(IP66), tempered glass & metal housing
*Comes with 32GB memory card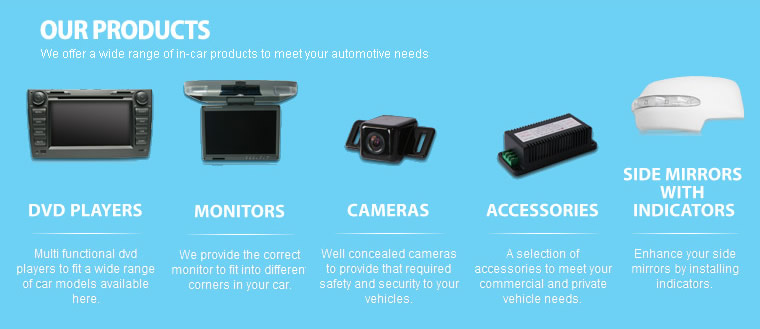 Ad information
Product Features
2-Channel Front & Rear Full HD Camera
Front & Rear (1920 x 1080)
Night Vision
Wide 140 degree angle
ADAS - Advance Driver Assistance System
Parking recording (Motion detect, Impact Recording)
Format Free & Memory Automatic Recovery System
External cameras has infrared, waterproof(IP66), tempered glass & metal housing
*Comes with 32GB memory card
Merchant information
(53 Reviews)
Blk 33 Sin Ming Drive #01-363 S(575707)

9am - 6pm (Mon - Fri) 9am - 5pm (Sat) Closed on Sun & PHs
68730013 / 96718191
Posted on: 29 Aug 2021 | Updated on : 29 Aug 2021
Features & specs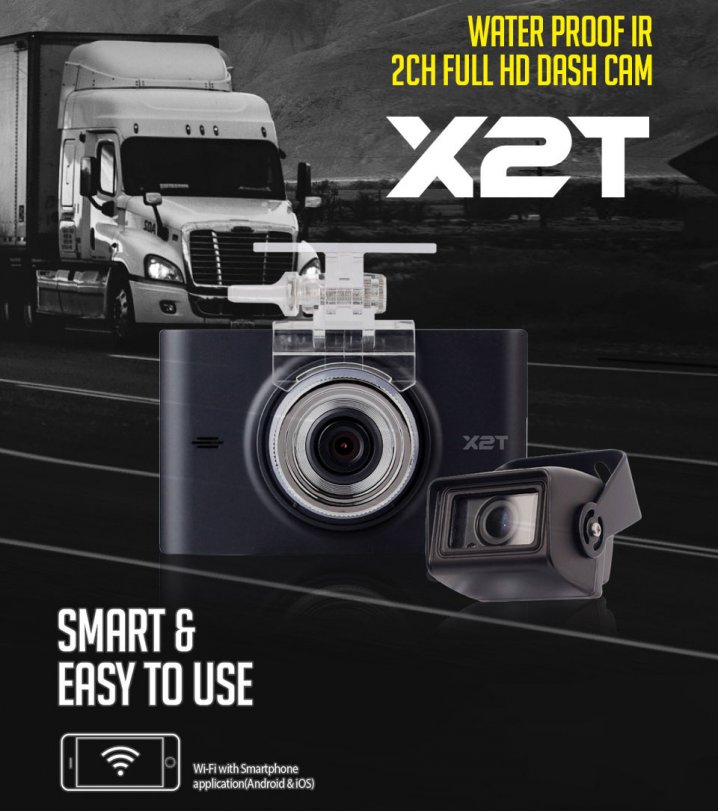 X2T for truck drivers
Dash camera for trucks and fleet vehicles
2-channel full HD with 3.5 inch LCD screen front and full HD rear camera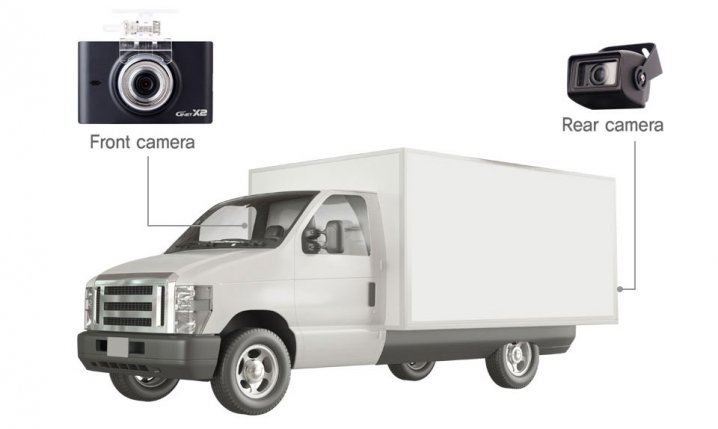 Outside Camera
Infrared Camera (IR) Waterprood (IP66) Tempered Glass & Metal Housing Case
It provides a clear picture image quality even in night and durable metal housing case has no problem in rain or snow.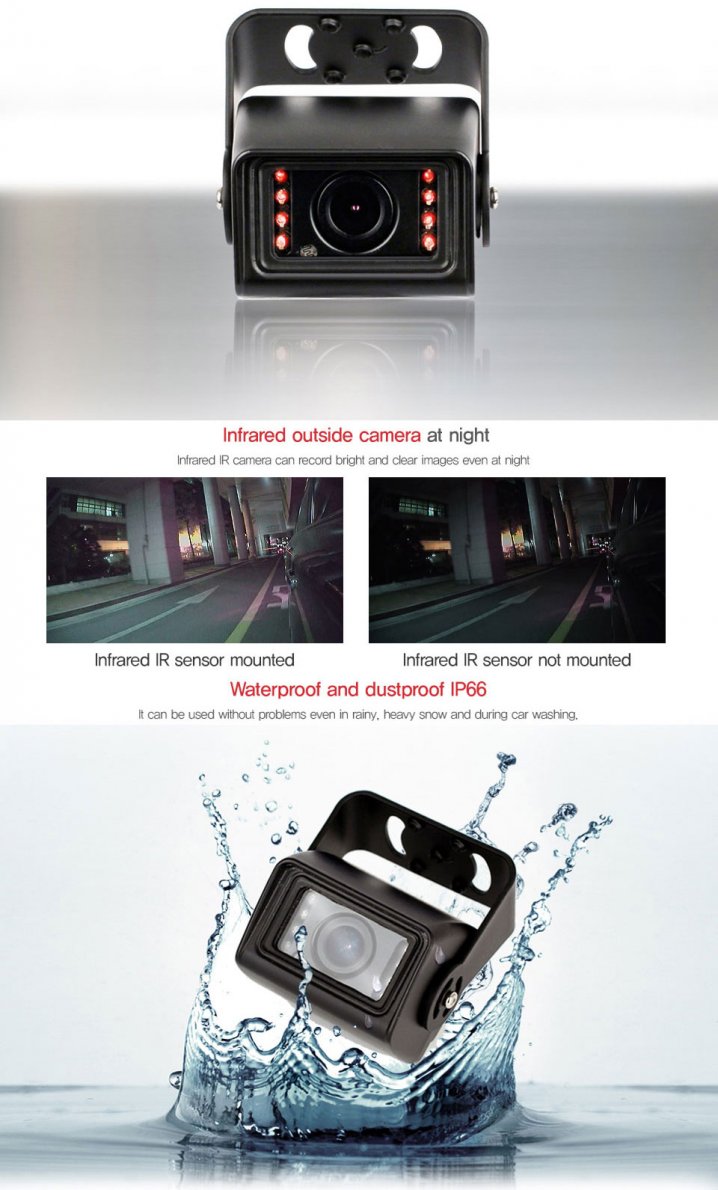 ADAS Update
Your Safe Driving Assistant
(Advance Driver Assistance System)
ADAS systens to help driver in the driving process.
It can increase car safety and more general road safety.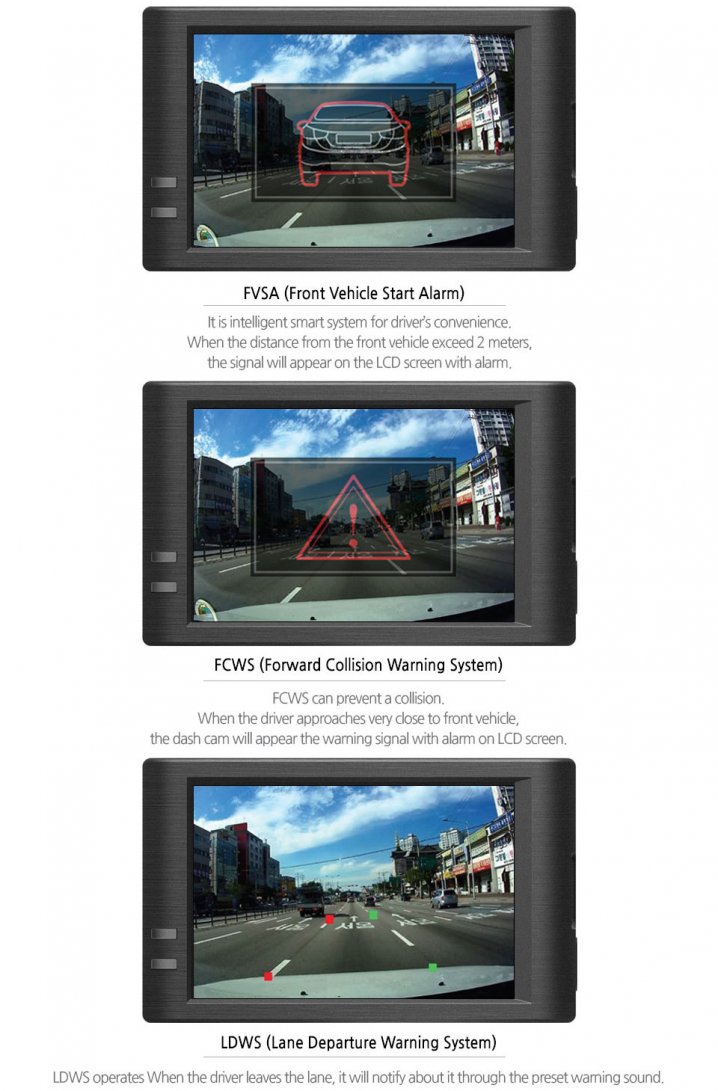 Night Vision
Auto Night Vision employs the GNET ISP (Image Signal Processing) technology and the real-time image processing function to bring brighter images under night time.
JDR File System
The world's first JDR file system is the next generation format ssytem after AAVI and MP4 format. The exclusive JDR file format has been developed with 20 years of security expertise and know-how. JDR format recording can be played via GNET PC Viewer and GNET Application.

Format Free
JDR file format efficiently uses storage of memory card. It assign to a block of data to a certain size or size optionaly adjusted by the user to allocate space according to the pre-set so you do not need to format the memory card periodically.
Auto Data Recovery
JDR file system can automatically recover damages files and/or deleted files which were done by mistake by inserting memory card into the camera. Reason being that is unlike other system which stores data in the memory wheras the JRD file system stores data in the CPU.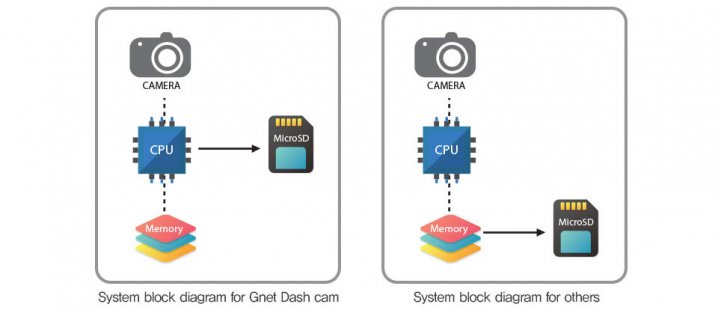 24 Hours Recording Mode
GNet Dash camera records 24 hours recordings not only driving but during parking as well.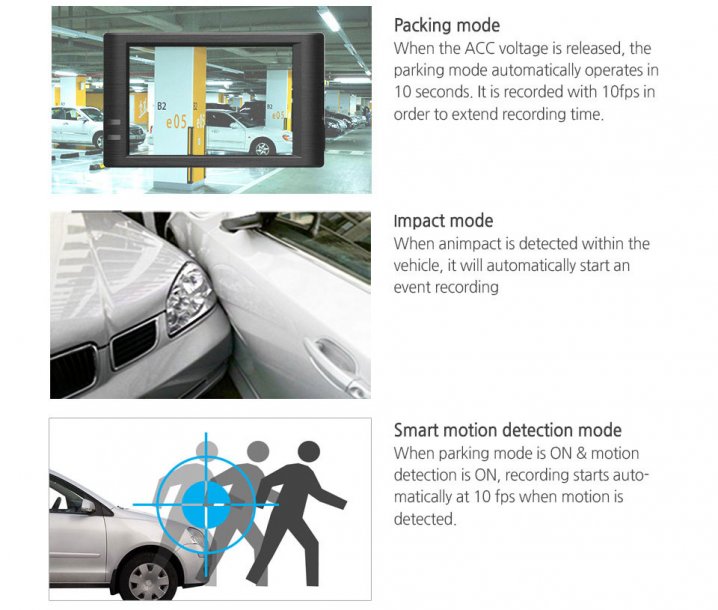 3.5" Touch Screen & Easy To Use GUI
You can check you status with large screen and high defination LCD on the spot and convenient operation by full touch screen. More intuitive and convenient GUI design - Windows style menu design readable and easy to use.

Front Angle View 140°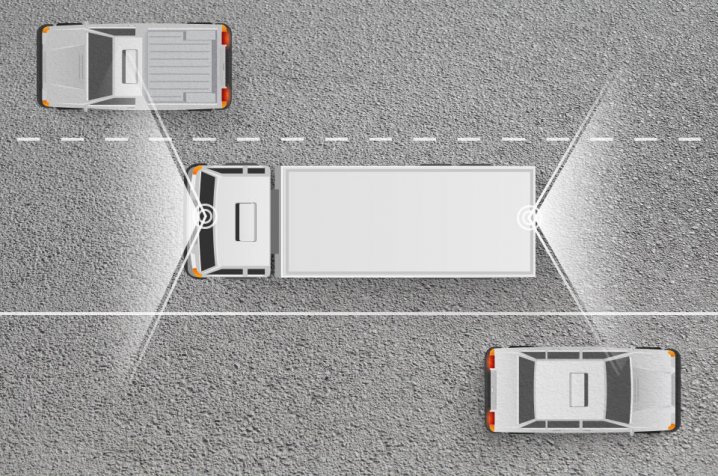 Along with a 140° wide angle lens view, it will minimize blind spots to assure recording of all events without fail.
LBP (Low Battery Protection)
Intelligent Low Voltage Battery Protection
For the purpose of battery protection, dash cam automoatically detects and cuts off voltage when the voltage drops below certain point. Once initiated, recording is stopped and power is turned off.
High Temperature Durability
Designed to prevent overheating, GNet Dash Camera can operate at any high temperature.
External GPS
Connect with external GPS to precisely pinpoint the vehicle's location and routes with its driving speed on the map. The GPS helps you get accurate assessment with the status of the accident by providing you with vehicle speed, the direction of the collision and the severity of the impact.

Multiple Language
Voice guidance in multiple language
You can hear such things as start recording, event occurred, connected wifi & etc. from the voice guidance that informs you each time something changes.
*Supports in Korean, English, Chinese, Japanese, Vietnamese, Turkish, Italian, Russian
GNet Smaprtphone Application (Andriod/iOS)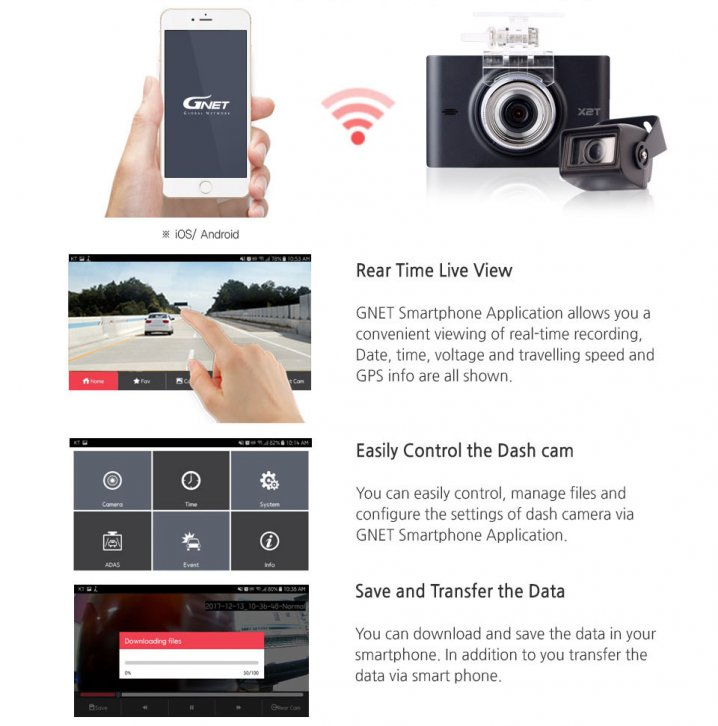 GNet PC Viewer (Window/MAC)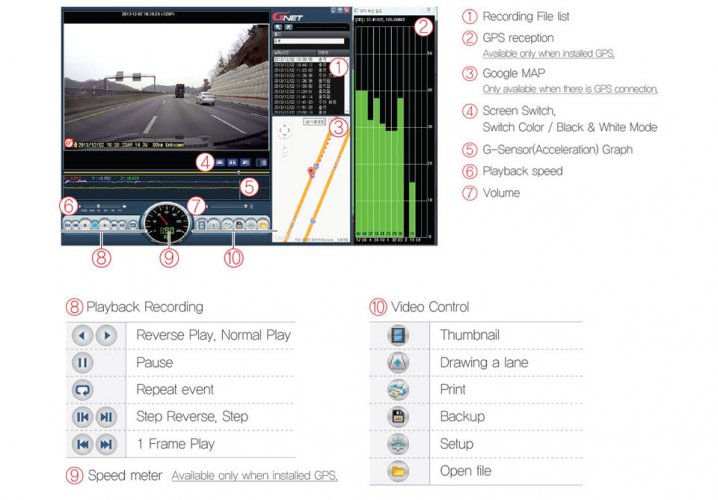 Easy to install
After first use of the dash cam, connect Micro SD card to the PC and installation wil start automatically. Do not have the need to downlaod the PC viewer manually.
Convenient to use
Simple-to-use interface provides you easy and convenient viewing of your recorded videos. Through PC Viewer. you can playback and download recorded videos along with your route history and speed record. You can also change the dash cam settings, format the memory card or install updates.
Consumer Reviews
N/A
There is no consumer review available. Be the first to
Rate it
!
More items from this seller
IROAD Range Car Camera
$210 – $500
Mercedes & BMW Multimedia Video Interface Media Player
$800 – $3,500
Mercedes Benz E-Class 6.5" Touch Screen Monitor DVD Player
$850 – $2,800
Email Enquiry
This enquiry will be sent directly to the seller.
*
indicates compulsory field.