$1,500
Condition
Very Good [4/5]
Posted on: 06 Sep 2019 | Updated on : 14 Sep 2019 | 134 views
Merchant information
(11 Reviews)
10 Kaki Bukit Road 1 #01-20 Kb Industrial Building S(416175)
( 1 more outlet )
8.30am - 5.30pm (Mon - Sat) Close on Sun
90301715 / 68442288
Ad information
Black BBS SX Rim
Size: 19"
PCD: 5x108
Suitable for Volvo, Citreon, Ford & Range Rover
In Mint Condition
1 Set Selling

@ $1500
You can contact us via the following method:
South East Tyre Co
www.setyre.com.sg
No 10 Kaki Bukit Road 1
#01-20 KB Industrial Building
Singapore 416175
Tel: 68442288
Blk 58 Marine Terrace
#01-49 Singapore 440058
Tel: 62417665
Ad information
Black BBS SX Rim
Size: 19"
PCD: 5x108
Suitable for Volvo, Citreon, Ford & Range Rover
In Mint Condition
1 Set Selling

@ $1500
Merchant information
(11 Reviews)
10 Kaki Bukit Road 1 #01-20Kb Industrial Building S(416175)

Blk 58 Marine Terrace #01-49 S(440058)

8.30am - 5.30pm (Mon - Sat) Close on Sun
90301715 / 68442288
Features & specs
The one-piece newcomer in the fresh double-spoke design with BBS design elements is produced exclusively in Germany. The SX wheel is manufactured in the low-pressure casting process, and is available in the colours brilliant silver and crystal black (special-effect paint) in the dimensions 7.5 x 17, 8.0 x 18 and 8.5 x 19 inches with a General Operating Permit (German abbreviation: ABE) for a variety of vehicles. In addition, for the first time there are ECE fitments – and thus Europe-wide registration-free – wheel applications in 17 and 18 inches in the program. Compatibility with standard tyre pressure monitoring systems, a special coating and the unrestricted suitability for snow chains ensure enjoyment of the product.

Features
ECE fitments, wheel applications in 17" and 18"

Finish
Brilliant silver, crystal black (special-effect paint)

Sizes : 17", 18" & 19"
Consumer Reviews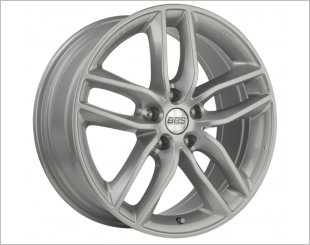 Bought this BBS SX Black Metallic from Leong Seng. Surprisingly cheap for the whole set! The design and look of the rim looks are really classic and the paint work is special gloss coat throughout the rim. It will make brake dust easier to clean off. It was my first time getting an upmarket rim replacement and the feel of this flow casted rim was much better than my previous taiwan branded replica rim. The rim might be on the heavier side but it really made my ride much smoother and more assured when cruising. It rolls very well too. Paired it with 18 inch Pzero PZ4- a good combi for smooth handling
Similar Items
Dotz SP5 Black Edition 18" Rim
$2,200 - $3,000
19" Rim
$1,800
BBS 19" Rim (With Tyre)
$1,600
19" Rim
$950
BBS SX Rim
$1,400 - $2,300
More items from this seller
18" Rim
$550
Mak Tornado 18" Rim
$800
BBS CH-R Rim
$750 – $1,100
Mak Fuoco 20" Rim
$1,200 – $1,600
19" Rim
$1,000
BBS CS 17"/ 19" Rims
$1,400 – $2,400
Email Enquiry
This enquiry will be sent directly to the seller.
*
indicates compulsory field.