Dunlop Formula D05 16" Tyres
| | | | |
| --- | --- | --- | --- |
| Price | Width | Profile | Rim Size |
| - | 205 | 55 | 16" |
Condition
Excellent [5/5]
Posted on: 20 Oct 2019 | Updated on : 06 Nov 2019 | 124 views
Merchant information
(144 Reviews)
9 Tagore Lane #02-22 9@Tagore S(787472)
11am - 9pm (Mon - Sat)
62545575 / 91094429
Ad information
Used Dunlop Tyres
Tyre size :205/55R16 x 4pc
Price listed includes 4 Tyres and installation
Payment by Cash
Pitstop Tyres Pte Ltd
Pitstop Tyres Pte Ltd
Visit us:
Unit # 02-22,
9@TAGORE
,
No. 9 Tagore Lane,
Singapore 787472
Singapore
Call us now to know more and appointments!
Contact: 62545575
Mobile: 91094429 (Edmund)
Operating Hours :
11 am to 9 pm
Mondays to Saturdays
Sundays & Public Holidays CLOSED.
Special Wheel Alignment Promo - With every 4 pcs of tyres purchased
You Pay $10  ( Standard Japanese & Korean Made  Car) for Hunter Computerised  wheel alignment .(conditions apply)
You Pay  $20  (Standard European Made Cars) for Hunter Computerised  wheel alignment .(conditions apply)
🔆We offer Tyre Maintenance Package till the expiration of your tyre life.
Free nitrogen installation
Free tyre patch (conditions apply)
Free every 10 000 km rotation and balancing
Ad information
Used Dunlop Tyres
Tyre size :205/55R16 x 4pc
Price listed includes 4 Tyres and installation
Payment by Cash
Pitstop Tyres Pte Ltd
Merchant information
(144 Reviews)
9 Tagore Lane #02-229@Tagore S(787472)

11am - 9pm (Mon - Sat)
62545575 / 91094429
Features & specs
Favouring the Singaporean customer's driving expectation for both comfort and wet grip, the Formula D05 features several innovative design features such as the Noise Stopping Bar, which breaks the air waves in the longitudinal grooves and considerably reduces the noise level.
Wiped out, excellent braking performance as if on dry road.
Excellent grip level at any utmost conditions.
Leave no water on the surface  of contact area, delivers the best grip of tires to the road surface.
Excellent grip on dry without skidding.
Extremely quiet ride throughout the life of tyre.
Technologies
The Edge-Effect reduce the water-film between tire and road edges.
Increases the contact area.
Enhanced grip tread compound for better traction
Accelerated water evacuation from the contact area.
Small lateral groove between block (2nd rib) together with strong tie-bar to resist tread deformation.
Prohibit any potential noise wave created during tire rolling to transmit into vehicle chassis in lateral direction.
For more info and sizes:
Consumer Reviews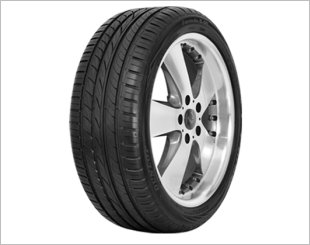 Tyre wear out and and due for change a few months back. Was recommended to get this tyre as it was one of their latest series and though it was slightly over my budget but went ahead with it. Was thinking safety more important. Grip wise during rain is good and be it dry or wet weather, driving is comfortable. Nothing to complain about, hope it is durable so no need change so fast.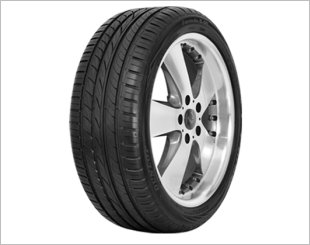 Was previously on Kumho performance tyres and intending to get other tyre models with good wet grip. Do some research in here but unable to decide on which one to go for. Eventually decide to go for this D05 tyres as it offer more than good grip. I personally find that it is more quiet than my previous set of tyres.
More items from this seller
Victor Equipment Innsbruck Rotary Forged 22" Rims (With Tyres)
$6,288
TSW Brooklands 10-spoke Deep Concave 17" Rims (With Kumho Tyres)
$2,488 – $5,999
Email Enquiry
This enquiry will be sent directly to the seller.
*
indicates compulsory field.