Passione Argento AT-S62 High Efficient 2-Way Component Speakers
Posted on: 15 Feb 2023 | Updated on : 22 Mar 2023
Merchant information
(284 Reviews)
159 Sin Ming Road #01-09 Amtech Building S(575625)
9am - 6pm (Mon - Sat) 10am - 3pm (Sun) Closed on PHs
92269222 64555031
Ad information
Passione Argento AT-S62
2-way 6.5 inch (16,5 cm) Compo
25 mm Silk dome Tweeter
Maximum Amplifier Power: 150 Watts
Minimum Amplifier Power: 30 Watts
Frequency Response: 50 Hz – 21 kHz
High-efficient speaker set
Fiberglass membrane
Mounting and installation adapters for the tweeter
12 dB cable filter
We provide a range of services such as:
Car Audio Installation
Car Audio Customisation
Car Audio Tuning
Car Security System Installation
SoundProofing
Call us or visit our website to find out more!
Website:
http://www.autoimage.com.sg/
Facebook:
https://www.facebook.com/autoimage.sg/info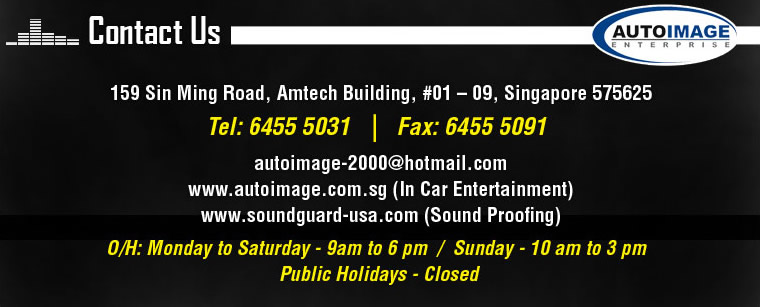 Ad information
Passione Argento AT-S62
2-way 6.5 inch (16,5 cm) Compo
25 mm Silk dome Tweeter
Maximum Amplifier Power: 150 Watts
Minimum Amplifier Power: 30 Watts
Frequency Response: 50 Hz – 21 kHz
High-efficient speaker set
Fiberglass membrane
Mounting and installation adapters for the tweeter
12 dB cable filter
Merchant information
(284 Reviews)
159 Sin Ming Road #01-09Amtech Building S(575625)

9am - 6pm (Mon - Sat) 10am - 3pm (Sun) Closed on PHs
92269222 / 64555031
Posted on: 15 Feb 2023 | Updated on : 22 Mar 2023
Features & specs
Argento AT-S62
Specifications:
2-way 6.5 inch (16,5 cm) Compo

25 mm Silk dome Tweeter

Maximum Amplifier Power: 150 Watts

Minimum Amplifier Power: 30 Watts

Frequency Response: 50 Hz – 21 kHz
Consumer Reviews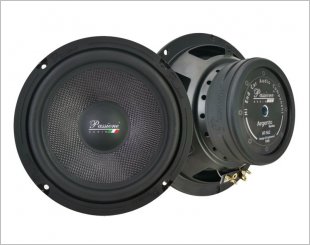 I am surprised with the sound quality from the Passione Agento speakers with deliver crystal clear sound at a affordable price. During the installation, I noticed that the process was effortless due to the construction that fit into the housing very nicely. Unlike previous installations, the installers had to cut and modify before the speakers could be fitted. The Passione speakers were direct fit and result? I was amazed with the warmth and spread of soundstage which I can feel the car cabin size bigger than it was.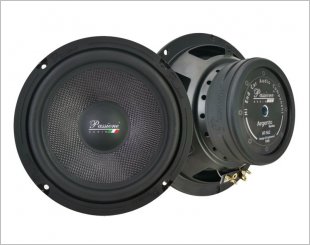 I have fitted a pair of so called branded speakers for my Honda Civic 2019 and thought that it was good. When I went to Autoimage Enterprise to look for upgrade options, I was advised to shift the earlier upgraded speakers to the rear and install the Pasionne Argento AO-S62 to the front for better sound stage. I took the gamble and gave it a try. At the end of the installation, I was blow away by the result! The sound stage is wide and I can feel the artist singing in front of the windscreen! My wife and children could tell the big difference when they came into the car and getting stuck at the JB causeway is no longer frustrating as the family is happy watching youtube with cinema sound effect in the car .
More items from this seller
Email Enquiry
This enquiry will be sent directly to the seller.
*
indicates compulsory field.