Yokohama Advan Fleva V701 235/35/R19 Tyre
| | | | |
| --- | --- | --- | --- |
| Price | Width | Profile | Rim Size |
| $105 | 235 | 35 | 19" |
Condition
Excellent [5/5]
Posted on: 07 Nov 2019 | Updated on : 13 Dec 2019 | 77 views
Merchant information
(40 Reviews)
95 Kaki Bukit Avenue 1 Shun Li Industrial Park S(415982)
( 1 more outlet )
9am - 7pm (Mon - Sat) Closed on Sun & PHs
68412255 96622255
Ad information
Tyres On Offer Sale 
Yokohama Advan Fleva V701
Visit us 
Yap Brothers Motorsport
32 Old Toh Tuck Rd, #01-09
I-Biz Centre
Beside Bukit Batok CNG Gas Station 

Tel 66862255
Hp 96622255

Working hours 
Monday-Saturday 
9am-7pm
Close On Sunday & PHs
What we have:
Good tyre at competitive price range from 12' to 25'
Looking for Japan rims?
Well equipped for every needs of our customer
Mobil car engine oil servicing
JBT brake system
3D computer wheel alignment and more
Call us to find out more!
Ad information
Tyres On Offer Sale 
Yokohama Advan Fleva V701
Visit us 
Yap Brothers Motorsport
32 Old Toh Tuck Rd, #01-09
I-Biz Centre
Beside Bukit Batok CNG Gas Station 

Tel 66862255
Hp 96622255

Working hours 
Monday-Saturday 
9am-7pm
Close On Sunday & PHs
Merchant information
(40 Reviews)
95 Kaki Bukit Avenue 1Shun Li Industrial Park S(415982)

32 Old Toh Tuck Road #01-09I.Biz Centre S(597658)

9am - 7pm (Mon - Sat) Closed on Sun & PHs
68412255 / 96622255
Features & specs
Be wild. Advan Fleva V701 dominate the streets like a wild animal in its element. Sprinting into action. Going the distance. Stopping at your command. Advan Fleva V701 ; follow your instincts, enjoy true driving passion.
Emotional Handling
Profile adapted from the ADVAN Sport V105
Most advanced ADVAN profile
Improvement of the steering stability by high speed range requested by European car manufacturer
Improvement of optimisation of the ground contact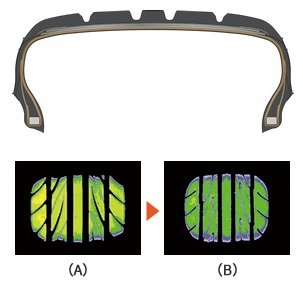 A)S.drive AS01 (B)ADVAN FLEVA V701
Differentiating between the pitch layout for the shoulder and center
Increased tread pattern stiffness realises a more direct feeling to handling
Optimised ground contact area
Reduces tyre noise, and enhances ride quietness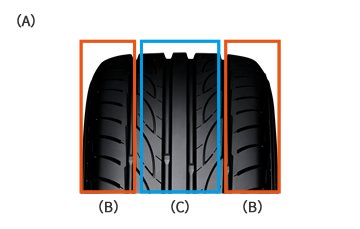 A)2 in1 contrasting pitch (B)60pitch (C)30pitch
Low Noise Sport Tyre
Non-penetrating lug groove pattern increases overall performance. In contrast to the main groove, the non-penetrating lug grooves increased performance in a variety of ways.
Suppresses popping noise for a quieter ride
Suppresses heel and toe friction, as well as noise caused by tyre friction
Increases block stiffness and enhances the direct feeling of handling
EU grading up to C/A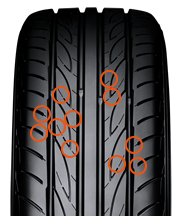 Extreme Wet Grip
Directional pattern enhances water evacuation.
Expels water when driving on wet roads and improves drainage.

* Claw grooves push aside water at corners. The groove design increases effective groove length.
Environmental New Sport Compound
Several polymers are blended in "nanoBLEND Compound". It was designed for the optimum balance of superior wet grip performance, high fuel efficiency, and wear resistance.
Wet braking
Steering stability in wet 
Turning in wet
(A)High fuel-efficient polymer 
(B)Silica 
(C)Orange Oil 
(D)Wear-resistant polymer 
(E)ADVAN FLEVA V701
(F)Our conventionalproduct (AS01)
(G)Improved by
Target Car Models
Sport cars
Sport Sedan
Compact cars
Mid Sedan
Tuning cars
Cross Utility Vehicle
Benefits
To enjoy the feeling of passionate driving
Satisfaction at every turn and every corner
Enthusiastic driving for your own car
Let the road feel your emotion
Features
Cool and attractive pattern design
Emotional handling
Extreme wet grip
Low noise sport tyre
Consumer Reviews
N/A
There is no consumer review available. Be the first to
Rate it
!
More items from this seller
Email Enquiry
This enquiry will be sent directly to the seller.
*
indicates compulsory field.