NEFU Plabo 2-Channel Car Camera (With Mightycell Backup Power Battery EN3300)
Posted on: 05 Jan 2020 | Updated on : 05 Jan 2020 | 31 views
Merchant information
(2 Reviews)
237 Pandan Loop #08-08 Westech Building S(128424)
10am - 7pm (Mon - Fri) 10am - 2pm (Sat) Closed on Sun & PHs
65704858 83997613
Ad information
✨BUNDLE DEAL PROMO✨
1. NEFU Plabo 2 Channel Car Camera
2. Mightycell EN3300 Back Up Power Battery
3. Free upgrade to 32GB (From 16GB)
= NOW only @ $612! (Normal Price $736)
NEFU Plabo 2 Chanel Car Camera (U.P $488)
2 Channel Full HD + Full HD recording (30FPS)

Sony Starvis Image Sensor

Built-in WiFi with Smart IOS, Android, App

Direct video share, Video editing

Made in Korea

Mightycell Backup Power Battery EN3300 ($248)
Battery: 64W / 12V

15 hr parking mode recording

Battery type: LiFePo4

90% charged just 30 min driving

Smart Sensor & High temperature protection sensor

Compact size for easy installation

Made in Korea

Ad information
✨BUNDLE DEAL PROMO✨
1. NEFU Plabo 2 Channel Car Camera
2. Mightycell EN3300 Back Up Power Battery
3. Free upgrade to 32GB (From 16GB)
= NOW only @ $612! (Normal Price $736)
NEFU Plabo 2 Chanel Car Camera (U.P $488)
2 Channel Full HD + Full HD recording (30FPS)

Sony Starvis Image Sensor

Built-in WiFi with Smart IOS, Android, App

Direct video share, Video editing

Made in Korea

Mightycell Backup Power Battery EN3300 ($248)
Battery: 64W / 12V

15 hr parking mode recording

Battery type: LiFePo4

90% charged just 30 min driving

Smart Sensor & High temperature protection sensor

Compact size for easy installation

Made in Korea

Merchant information
(2 Reviews)
237 Pandan Loop #08-08Westech Building S(128424)

10am - 7pm (Mon - Fri) 10am - 2pm (Sat) Closed on Sun & PHs
65704858 / 83997613
Features & specs
Features:
– Battery Capacity 42Wh / 12.0V
This small battery pack can power 2 channel car camera for about 15 hours and 1 channel car camera for about 25 hours (model dependent)
– LiFePO4 Battery Technology
High energy density combined with safety and consistent performance
– Super Fast Charging
It needs only 30 minutes driving to charge 90% !!
– Smart Sensor & High-temperature protection sensor
It cut off the power when overheating and overcurrent
– Extensibility & Usability
LED Display show charging status
– Compact battery size
Small size makes it easy to install inside your car.
Size : L:138 (mm) X W:114(mm) X H:33(mm)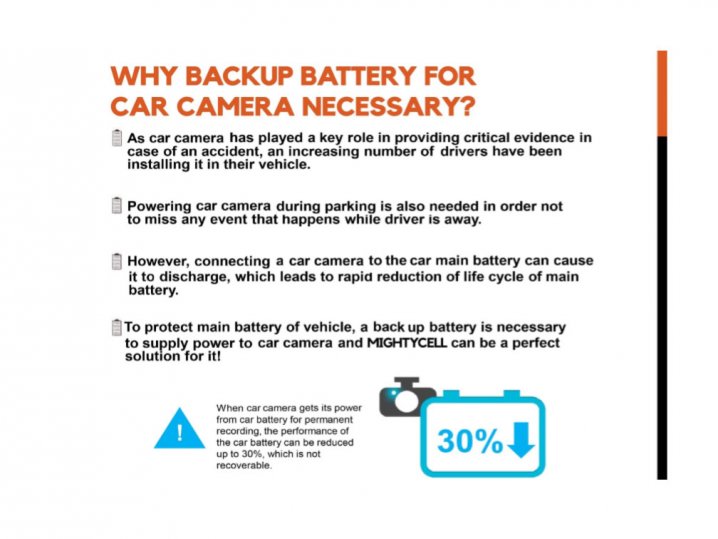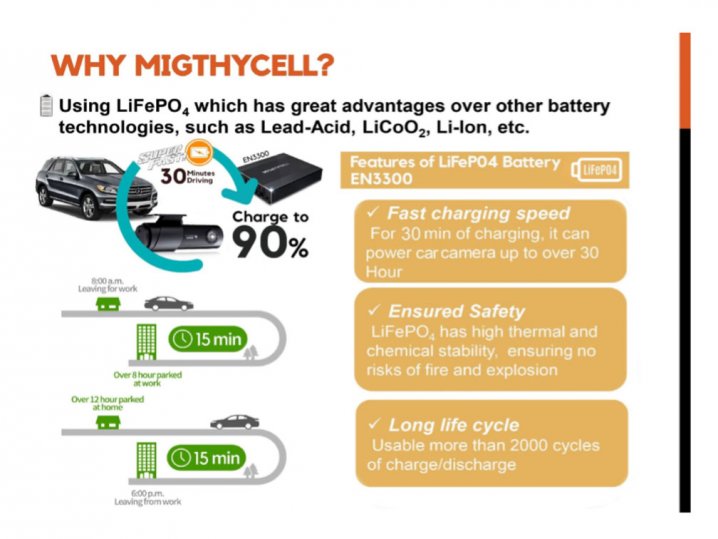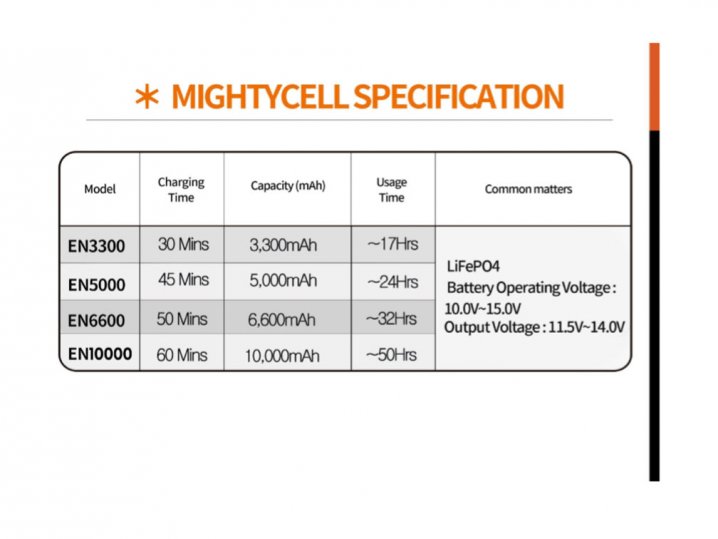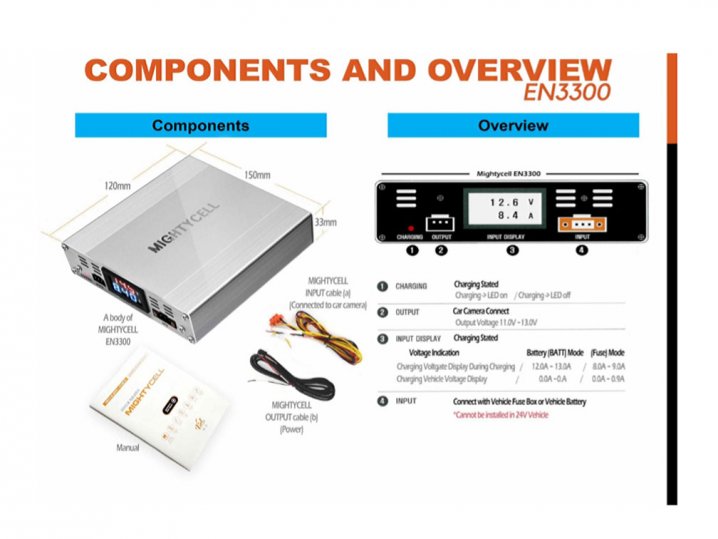 Consumer Reviews
N/A
There is no consumer review available. Be the first to
Rate it
!
More items from this seller
NEFU Plabo 2-Channel Car Camera (With Mightycell Backup Power Battery EN3300) Related Topics
Topic Title
Replies
Last Action
Email Enquiry
This enquiry will be sent directly to the seller.
*
indicates compulsory field.