Goodyear Eagle F1 Asymmetric 5 215/45/R17 Tyre
| | | | |
| --- | --- | --- | --- |
| Price | Width | Profile | Rim Size |
| $113 | 215 | 45 | 17" |
Posted on: 07 Feb 2020 | Updated on : 18 Feb 2020 | 75 views
Merchant information
(40 Reviews)
95 Kaki Bukit Avenue 1 Shun Li Industrial Park S(415982)
( 1 more outlet )
9am - 7pm (Mon - Sat) Closed on Sun & PHs
68412255 96622255
Ad information
GoodYear Eagle F1 Asymmetric 5 On Offer Sale 
PM For Price 
205/45/17
205/50/17
215/40/17
215/45/17
225/45/17
225/50/17
225/55/17
235/45/17
245/45/17
225/40/18
225/45/18
235/40/18
235/45/18
235/50/18
245/35/18
245/40/18
245/45/18
255/35/18
255/45/18
265/35/18
225/35/19
225/45/19
235/35/19
245/35/19
245/40/19
255/35/19
255/40/19
Visit us 
Yap Brothers Motorsport
32 Old Toh Tuck Rd, #01-09
I-Biz Centre
Beside Bukit Batok CNG Gas Station 

Tel 66862255
Hp 96622255

Working hours 
Monday-Saturday 
9am-7pm
Close On Sunday & PHs
We provide 
# Michelin #PS4 # PS4S #Yokohama # Bridgestone # Continental # Pirelli # GoodYear Eagle F1 Asymmetric 5 # Hankook # Kumho # Dunlop # New Tyres # Batteries # Second hand Tyres Rims # Japan rims # TPMS #
What we have:
Good tyre at competitive price range from 12' to 25'
Looking for Japan rims?
Well equipped for every needs of our customer
Mobil car engine oil servicing
JBT brake system
3D computer wheel alignment and more
Call us to find out more!
Ad information
GoodYear Eagle F1 Asymmetric 5 On Offer Sale 
PM For Price 
205/45/17
205/50/17
215/40/17
215/45/17
225/45/17
225/50/17
225/55/17
235/45/17
245/45/17
225/40/18
225/45/18
235/40/18
235/45/18
235/50/18
245/35/18
245/40/18
245/45/18
255/35/18
255/45/18
265/35/18
225/35/19
225/45/19
235/35/19
245/35/19
245/40/19
255/35/19
255/40/19
Visit us 
Yap Brothers Motorsport
32 Old Toh Tuck Rd, #01-09
I-Biz Centre
Beside Bukit Batok CNG Gas Station 

Tel 66862255
Hp 96622255

Working hours 
Monday-Saturday 
9am-7pm
Close On Sunday & PHs
We provide 
# Michelin #PS4 # PS4S #Yokohama # Bridgestone # Continental # Pirelli # GoodYear Eagle F1 Asymmetric 5 # Hankook # Kumho # Dunlop # New Tyres # Batteries # Second hand Tyres Rims # Japan rims # TPMS #
Merchant information
(40 Reviews)
95 Kaki Bukit Avenue 1Shun Li Industrial Park S(415982)

32 Old Toh Tuck Road #01-09I.Biz Centre S(597658)

9am - 7pm (Mon - Sat) Closed on Sun & PHs
68412255 / 96622255
Features & specs
EMPOWER YOUR DRIVE
Goodyear's ultimate all-rounder:
New Eagle F1 Asymmetric 5 combines luxurious comfort with superior wet braking and dry handling performance.

Designed with Active Braking Technology that delivers shorter braking distance on wet and dry road

Excellent handling performance on dry roads with Power Cushion Technology

A quieter and more comfortable ride vs its predecessor
Designed with highly refined compound with extra silica load, Eagle F1 Asymmetric 5 delivers shorter braking distance on both wet and dry roads.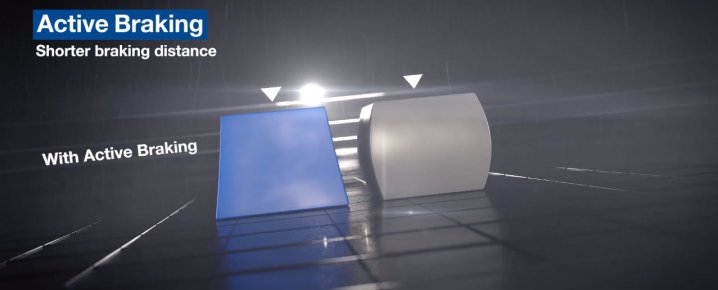 Equipped with Active Braking Technology that increases the contact surface for shorter braking distances.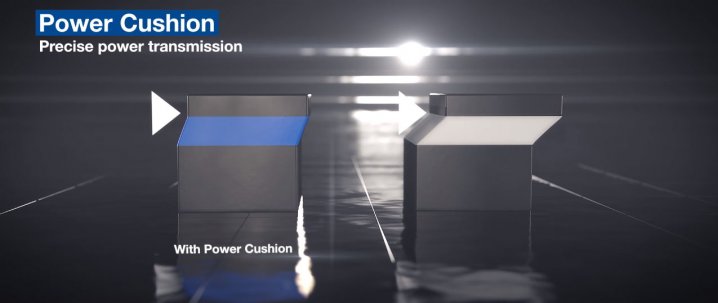 Improved carcass and pattern design for excellent dry handling.
TYRE TEST
1st: 2019 Summer 53 Tyre Braking Shootout (225/45 R17)

1st: 2019 SUV 4x4 Summer Tyre Test (225/55 R17)

1st: Goodyear Eagle F1 Asymmetric 5 VS Asymmetric 3 VS Continental PremiumContact 6 - In depth test (225/40 R18)

1st: Goodyear Eagle F1 Asymmetric 5 vs SuperSport vs SuperSport R (235/35 R19)

2nd: 2019 Gute Fahrt Summer 18 Inch Tyre Test (225/40 R18)

2nd: 2019 Auto Bild Summer Tyre Test (225/45 R17)

2nd: 2019 Auto Bild Sports Car Tyre Test (245/45 R18)
Consumer Reviews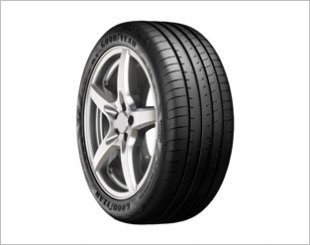 Had these set of tyres on my Jag for about 2 months plus. I must say that i have not regret especially given the price.These set of tyres gripped like crazy and i have not felt anything near that it is giving up no matter how i pushed so far. Good aquaplaning capabilities as i felt confident on wet roads. Road noise wise considered very quiet given its performance pedigree. Will highly recommend to others and i might just purchase again if no better deals are available.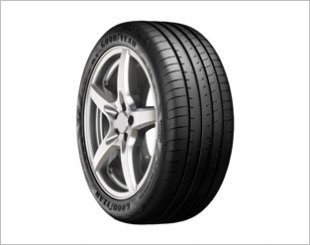 I got my Goodyear F1ASYM5 2 months ago during the most rainy season in Singapore and now is the actual testimonial about these. Previously on the competitor PC6. Firstly, when i go to my all time reliable shop in Ubi, Uncle Daniel say got promo, price below what im using, but specs the same if not better. Ok lor, why not try. We all love to SAVE $$ and good quality. I no regret and byebye to the previous brand! GOODYEAR IS " 2 THUMBS UP!!" Comfort Less road noise especially moving and stopping in SG traffic lights in all weather. On highway is also relatively quieter than other brands i have use. Soft and moving off has no drag. Cornering This is where i am impress and surprised! (in a positive way!) cornering like roundabouts, enter & exit to highways has lesser body roll & gave me confidence to control my vehicle, even on rainy days. If u ask me is it as sticky as those sports series or tires, i can save good enough and save $$ lor. Braking yes i know i repeat this a few times, because when we use a good product, we also want to feel safe for ourselves and our family. In December when it rain the most, the braking is quite on point due to the asymmetric design of the tires. I also realized Goodyear actually has a long history and this a new improved version of the previous model. Stuck in traffic jams and sudden slow down of cars gives me proper control of the road. *Bonus* Tire wall and rim protection I was pleasantly surprise because i didnt know about this until i use. The side walls are thicker and has rim protection of my newly bought rims! This feature is not available in my previous tire. How seasoned a driver you are, SG got mulit storey carparks, shopping malls etc. Really minimize my kerb rash or any damage to my rims to zero. I am thankful to purchase a great innovstion and product and will continue to use Goodyear F1ASYM5. Next may consider on the Supersport series.
More items from this seller
Email Enquiry
This enquiry will be sent directly to the seller.
*
indicates compulsory field.