Goodyear Eagle EfficientGrip 205/55/R17 Tyre
| | | | |
| --- | --- | --- | --- |
| Price | Width | Profile | Rim Size |
| $85 | 205 | 55 | 17" |
Condition
Excellent [5/5]
Posted on: 22 Jan 2020 | Updated on : 22 Jan 2020 | 1 views
Merchant information
(40 Reviews)
95 Kaki Bukit Avenue 1 Shun Li Industrial Park S(415982)
( 1 more outlet )
9am - 7pm (Mon - Sat) Closed on Sun & PHs
68412255 96622255
Ad information
GoodYear Efficient Grip 
Visit us 
Yap Brothers Motorsport
32 Old Toh Tuck Rd, #01-09
I-Biz Centre
Beside Bukit Batok CNG Gas Station 

Tel 66862255
Hp 96622255

Working hours 
Monday-Saturday 
9am-7pm
Close On Sunday & PH
What we have:
Good tyre at competitive price range from 12' to 25'
Looking for Japan rims?
Well equipped for every needs of our customer
Mobil car engine oil servicing
JBT brake system
3D computer wheel alignment and more
Call us to find out more!
Ad information
GoodYear Efficient Grip 
Visit us 
Yap Brothers Motorsport
32 Old Toh Tuck Rd, #01-09
I-Biz Centre
Beside Bukit Batok CNG Gas Station 

Tel 66862255
Hp 96622255

Working hours 
Monday-Saturday 
9am-7pm
Close On Sunday & PH
Merchant information
(40 Reviews)
95 Kaki Bukit Avenue 1Shun Li Industrial Park S(415982)

32 Old Toh Tuck Road #01-09I.Biz Centre S(597658)

9am - 7pm (Mon - Sat) Closed on Sun & PHs
68412255 / 96622255
Features & specs
The new Eagle EfficientGrip is Goodyear's quietest, most comfortable tire ever. The leading tire company's latest innovation is engineered with advanced "Quiet Tred" technology to minimize road noise and help deliver a silky smooth ride, without compromising safety which is the hallmark of all Goodyear tires.
Designed for luxury car drivers in Singapore who are looking to escape the hustle and bustle of the urban environment when they step into their cars, the new Goodyear Eagle EfficientGrip can help make the journey more quiet and smooth.
"Luxury car owners in Asia want to enjoy their drive on the road. Whether navigating the busy streets of the city during the week or taking a long drives over the weekend, these discerning drivers are after an indulgent experience without compromising on safety" said Daniel Smytka, Vice President -Consumer Tires, Goodyear Asia Pacific.
Goodyear's internal tests show that Eagle EfficientGrip is the company's quietest tire ever. Furthermore, based on external tests on wet-braking performance, the tire outperforms a leading competitor in its class.
High grip assymetric design.
The Goodyear Eagle EfficientGrip has an advanced asymmetric tread design that provides a high concentration of gripping blades across the contact patch for maximum grip. This increased grip helps reduce wet braking distances and maximises control in all driving conditions.
Quiet Tread Technology
Noise dampening tread.
A closed shoulder design which prevents radiating radial noise, and a balanced block distribution that lowers impact noise to deliver a quieter journey.
Shock absorbing carcass.
The added rubber underlay absorbs tyre vibrations, reducing the impact of road irregularities for a smoother ride.
Fuel efficient tread compound.
Featuring the latest innovations in fuel efficient technology, the Goodyear Eagle® EfficientGrip's lightweight construction and innovative silica tread compound reduces rolling resistance, which means you can go further on less fuel.
Original Equipment.
The Goodyear Eagle EfficientGrip is the tyre of choice for original equipment on many premium vehicles including BMW X1, Mercedes-Benz E-Class and Holden Commodore, and in Europe it has become the chosen tyre for many other luxury vehicles.
A testament to Goodyear's never-ending commitment to innovation, the Eagle EfficientGrip combines outstanding grip performance with Quiet Tread Technology, making it the latest premium passenger tyre from Goodyear.
All in all, Goodyear Eagle EfficientGrip is in a class of its own.
Available Sizes
185/65R14
185/60R15
185/65R15
195/50R15
195/55R15
195/60R15
195/65R15
205/60R15
205/65R15
215/60R15
195/55R16
205/45R16
205/50R16
205/55R16
205/60R16
215/55R16
215/60R16
225/55R16
225/60R16
205/40R17
205/45R17
205/50R17
215/50R17
215/55R17
215/60R17
225/45R17
225/50R17
225/55R17
235/45R17
235/55R17
245/45R17
225/40R18
225/45R18
235/40R18
235/55R18
235/60R18
245/40R18
245/45R18
255/35R18
Consumer Reviews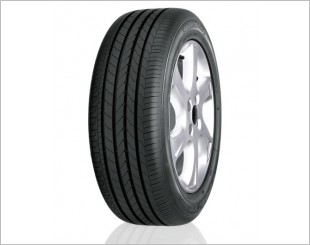 Price wise it's okok only. Dry and wet grip is good for a comfort oriented tyre, handles well on twisty roads and high speeds. When it looses grip, it's feels gradual. Tyre sidewall is pretty soft, can feel it when doing triple digit speeds on the highway(nshw) with slight banking, seems to wobble a bit more. Noise wise, it's definitely quiet and it's comfy as well. Not sure about tread life, still on my first set. Probably lasts longer than my previous PS4, not as grippy of course.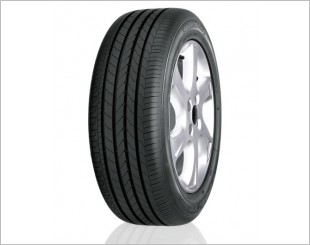 Got a set of Goodyear Eagle EfficientGrip at a steal for my rear wheel drive car at the front. Immediately noticed are the quietness of the wheels. Rolling resistance is minimal so is my steering is lighter than before. It is so comfortable that as if I did a soundproofing to my car.
More items from this seller
Email Enquiry
This enquiry will be sent directly to the seller.
*
indicates compulsory field.