Nissan Cabstar (For Lease)
1 Year Lease
2 Year Lease
3 Year Lease
-
$1,600 /mth
$1,500 /mth
Driving
Min 2 year(s) experience
Posted on: 27 Jul 2021 | Updated on : 27 Jul 2021
Merchant information
(4 Reviews)
210 Turf Club Road Lot B73 The Grandstand Car Mall @ The Grandstand S(287995)
9.30am - 5.30pm (Mon - Fri) 9.30am - 1.30pm (Sat - N/A for Car Rental) Closed on Sun & PHs
64620777 90460831
Ad information
New Vehicles
Rates:
2 Years Lease - $1600/mth
3 Years Lease - $1500/mth
Index Rent-A-Car makes sure that we provide services that can meet all aspects of market demand. Not only do we customize rental programs for our esteemed customers, we offer both short-term and long-term rental packages for individuals who do not wish to be burdened with the liabilities of car-ownership.
Move your business forward with our fleet of commercial vehicles.
The fleet is tailored to suit your business requirements, assuring you business efficiency and to be your most reliable choice.
Your business is how you decide it to be. Call us now to get it started.
T&C applies, Call us now to find out more!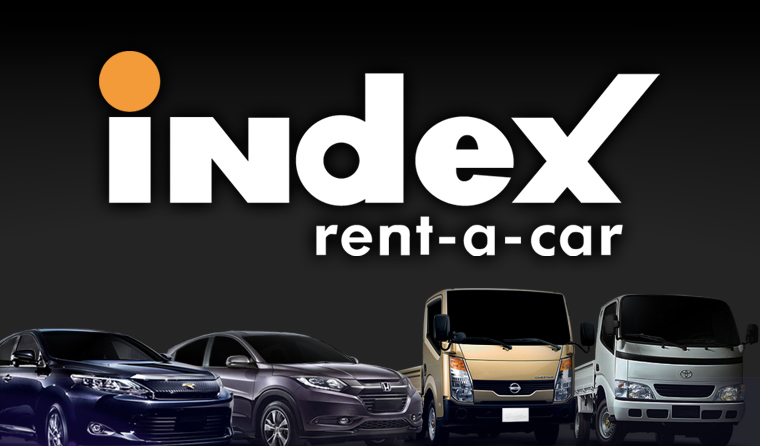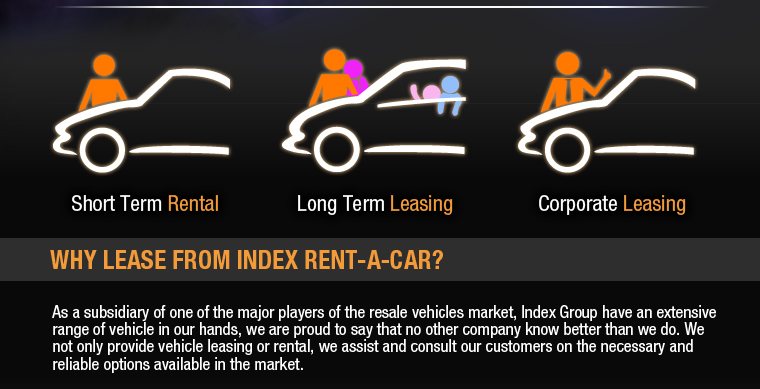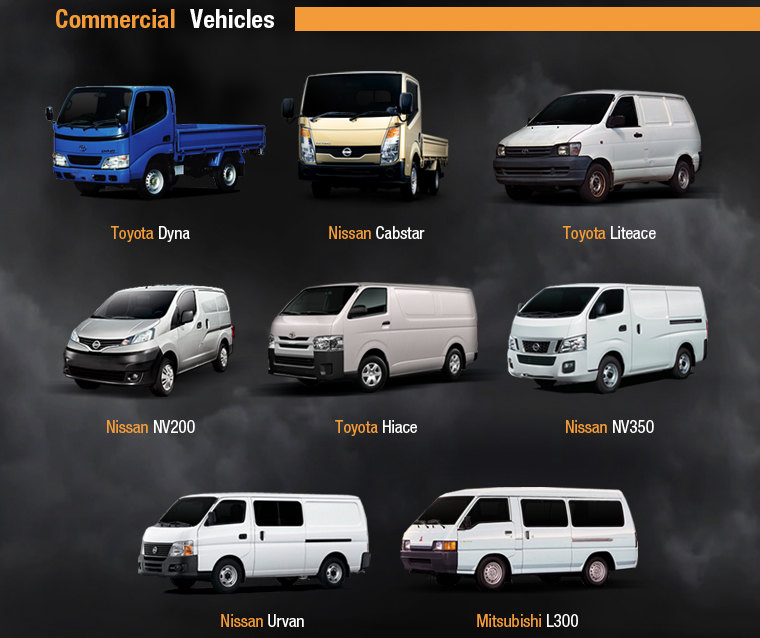 Ad information
New Vehicles
Rates:
2 Years Lease - $1600/mth
3 Years Lease - $1500/mth
Merchant information
(4 Reviews)
210 Turf Club Road Lot B73 The GrandstandCar Mall @ The Grandstand S(287995)

9.30am - 5.30pm (Mon - Fri) 9.30am - 1.30pm (Sat - N/A for Car Rental) Closed on Sun & PHs
64620777 / 90460831
Posted on: 27 Jul 2021 | Updated on : 27 Jul 2021
More items from this seller
Email Enquiry
This enquiry will be sent directly to the seller.
*
indicates compulsory field.