Gladen RC 90.C2 2-Channel Car Amplifier With Gladen MC165 Coaxial Speakers
Posted on: 04 Dec 2021 | Updated on : 04 Dec 2021
Merchant information
(87 Reviews)
2 Yishun Industrial Street 1 #02-01 Northpoint Bizhub S(768159)
11am - 7.30pm (Mon - Fri) 11am - 5pm (Sat) Closed on Sun & PHs
67545101 81260383
Ad information
​​​​​​​
Ad information
​​​​​​​
Merchant information
(87 Reviews)
2 Yishun Industrial Street 1 #02-01Northpoint Bizhub S(768159)

11am - 7.30pm (Mon - Fri) 11am - 5pm (Sat) Closed on Sun & PHs
67545101 / 81260383
Posted on: 04 Dec 2021 | Updated on : 04 Dec 2021
Features & specs
RC 90c2 is a 2-channel amplifier analog.
2-channel amplifier analog
High-Level with Auto Sense
Double Side PCB and
SMD components
Specifications
Power in RMS @ 4 Ohm per channel: 2 x 85 Watt
Power in RMS @ 4 Ohm mono: 1 x 260 Watt
Size 215 x 147 x 50 mm
Consumer Reviews
N/A
There is no consumer review available. Be the first to
Rate it
!
More items from this seller
Bosch S5 Mega Power Silver DIN 60 Maintenance Free 60Ah 600CCA Car Battery
$190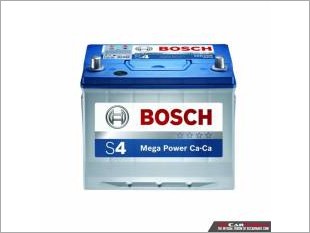 Bosch S4 Ca-Ca Mega Power 80D23L Maintenance Free 70Ah 560CCA Car Battery
$180
Bosch S4 Ca-Ca Mega Power 42B20L/R Battery
$135
Email Enquiry
This enquiry will be sent directly to the seller.
*
indicates compulsory field.