Falken ZIEX ZE914 EcoRun 225/50/R17 Tyre
| | | | |
| --- | --- | --- | --- |
| Price | Width | Profile | Rim Size |
| $65 | 225 | 50 | 17" |
Condition
Excellent [5/5]
Posted on: 19 Jun 2021 | Updated on : 19 Jun 2021
Merchant information
(92 Reviews)
95 Kaki Bukit Avenue 1 Shun Li Industrial Park S(415982)
( 1 more outlet )
9am - 7pm (Mon - Sat) Closed on Sun & PHs
68412255 96622255
Ad information
Falken Ziex ZE914
225/50/17 Available 
Visit us 
Yap Brothers Motorsport
32 Old Toh Tuck Rd, #01-09
I -Biz Centre
Beside Bukit Batok CNG Gas Station 
Singapore 
Tel 66862255
Hp 96622255
Working hours 
Monday-Saturday 
9am-7pm
Close On Sunday & PH
What we have:
Good tyre at competitive price range from 12' to 25'
Looking for Japan rims? 
Well equipped for every needs of our customer
Mobil car engine oil servicing
JBT brake system
3D computer wheel alignment and more
Call us to find out more!
Ad information
Falken Ziex ZE914
225/50/17 Available 
Visit us 
Yap Brothers Motorsport
32 Old Toh Tuck Rd, #01-09
I -Biz Centre
Beside Bukit Batok CNG Gas Station 
Singapore 
Tel 66862255
Hp 96622255
Working hours 
Monday-Saturday 
9am-7pm
Close On Sunday & PH
Merchant information
(92 Reviews)
95 Kaki Bukit Avenue 1Shun Li Industrial Park S(415982)

32 Old Toh Tuck Road #01-09I.Biz Centre S(597658)

9am - 7pm (Mon - Sat) Closed on Sun & PHs
68412255 / 96622255
Posted on: 19 Jun 2021 | Updated on : 19 Jun 2021
Features & specs
The ZIEX ZE914 EcoRun is a hybrid vehicle tyre with the cost saving fuel efficiency of a Low Rolling Resistance Compound, engineered with performance in mind. 
This tyre features an asymmetric tread pattern with four straight wide circumferential grooves for hydroplane resistance along with a dual high rigidity rib construction, allowing good wet and dry braking stability. Slots and sipes can be found throughout the tyre, optimised for even tread wear with a comfortable ride while providing additional traction. With a size list ranging from 15-inch to 18-inch and speed ratings of H, V and W, the ZE914 EcoRun is a great tyre for enthusiasts looking to save at the pump.
Consumer Reviews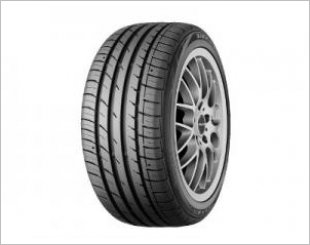 Reasonable cost, good grip in the wet and dry. Resists hydroplaning well. Quiet when new, uneven wear towards end of tyre life. Though rated as a eco tyre, FC remains more or less the same.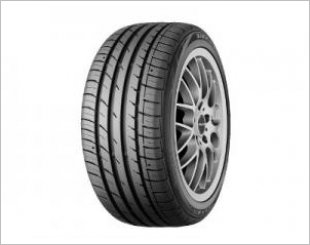 Neat tyres, surprisingly good value compared to my previous Contipremium contact 5. Am on a set of 205, 55 R16. The tyres are comfortable and give a good ride, noise level is average, tested on a raining day and the grip was relatively effective and decent.
More items from this seller
Email Enquiry
This enquiry will be sent directly to the seller.
*
indicates compulsory field.