OWS Uber Power NA Racing 4L Vehicle Servicing Package
$140 – $160
Posted on: 18 Feb 2023 | Updated on : 18 Feb 2023
Merchant information
(47 Reviews)
10 Ang Mo Kio Industrial Park 2A #03-13 AMK Autopoint S(568047)
8.30am - 7pm (Mon - Sat) Closed on Sun & PHs
96327928 64845225
Ad information
OWS Uber Power NA Racing is specially formulated for high revving NA engines. Tested & proven under racing conditions in national track facilities in Germany to produce more horsepower and less wear. 

Performance Features
Excellent oil temperature & pressure control
Substantial reduction in mechanical friction to save fuel
Gives increased horsepower & torque
Protects engine from wear
Only racing oil that can handle drag track, rally and races
Ad information
OWS Uber Power NA Racing is specially formulated for high revving NA engines. Tested & proven under racing conditions in national track facilities in Germany to produce more horsepower and less wear. 

Performance Features
Excellent oil temperature & pressure control
Substantial reduction in mechanical friction to save fuel
Gives increased horsepower & torque
Protects engine from wear
Only racing oil that can handle drag track, rally and races
Merchant information
(47 Reviews)
10 Ang Mo Kio Industrial Park 2A #03-13AMK Autopoint S(568047)

8.30am - 7pm (Mon - Sat) Closed on Sun & PHs
96327928 / 64845225
Posted on: 18 Feb 2023 | Updated on : 18 Feb 2023
Features & specs
OWS Über Power NA Racing

Super High Performance Racing Oil - OWS Über Power NA Racing is a super high performance speciï¬cation racing engine oil designed for high horsepower Naturally-Aspirated (NA) Engines. Specially fomulated for high revving NA engines. Tested and proven under all street and racing conditions, producing more horsepower and less wear.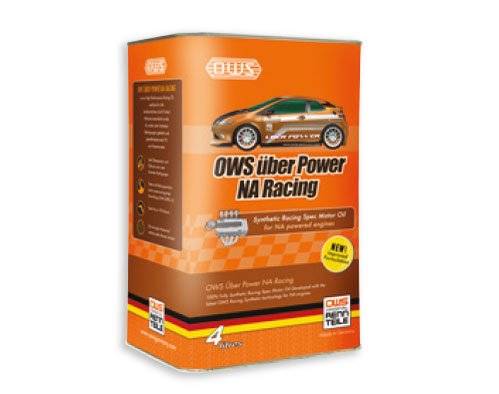 Consumer Reviews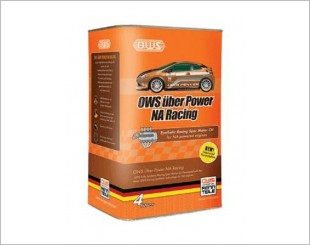 This product has excellent specifications compared to other brands. It is race ready, allowing my transmission shifting smooth as silk and I am confident that this oil will go the distance before I need to do another maintenance on my automatic transmission. This has led to an even more smooth, comfortable ride, everyday. I recommend this product to anyone in need of a good racing engine oil.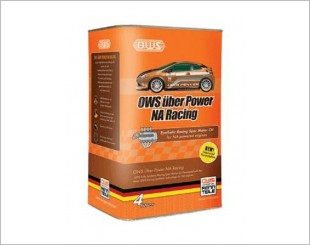 Got this for free from my friend who switched to riding, giving away most of his high performance items. Used it on my powerful car on the track, and the results were astounding! Ensuring the engine performs and it being pushed to the limits, the power delivery to my wheels are fantastic. Using great traction tyres, pickup off the line would be like dropping down the track from the roller coaster. The adrenaline it gives you is just WOW.
More items from this seller
APi Racing RS/RA Coilover
$1,680 – $3,350
Vehicle Pre-Inspection Check
$80 – $180
Dixcel Brake Pad & Rotor Replacement
$170 – $1,200
Email Enquiry
This enquiry will be sent directly to the seller.
*
indicates compulsory field.