Dunlop SP Sport LM705 195/65/R15 Tyre
| | | | |
| --- | --- | --- | --- |
| Price | Width | Profile | Rim Size |
| $90 | 195 | 65 | 15" |
Posted on: 21 May 2023 | Updated on : 21 May 2023
Merchant information
(121 Reviews)
50 Serangoon North Avenue 4 #01-16 First Centre S(555856)
( 2 more outlet )
9am - 6.30pm (Mon - Fri) 9am - 6pm (Sat) 9am - 3.30pm (Sun & PHs)
83998810 91283828 65708087
Ad information
Call us or visit our website for more information!
Website:
http://www.arrowtyres.com.sg/


Merchant information
(121 Reviews)
50 Serangoon North Avenue 4 #01-16First Centre S(555856)

1 Tampines North Drive 3 #01-03BHCC Space S(528499)

9am - 6.30pm (Mon - Fri) 9am - 6pm (Sat) 9am - 3.30pm (Sun & PHs)
83998810 / 91283828 / 65708087
Posted on: 21 May 2023 | Updated on : 21 May 2023
Features & specs
The Dunlop SP SPORT LM705 is a new tire designed to provide a comfortable driving sensation since you start. It can be used in a wide range of vehicles that include sedan, wagon and mini-van.
Taking inspiration from the Japanese masters of spying and assassination - the ninjas - Dunlop's new tyres promise increased ride comfort and fuel efficiency, coupled with all new levels of quiet operation.
In order to understand how the new tyres work to reduce road noise, simply imagine yourself tip-toeing as opposed to stomping around - a gradual contact between the surface of your foot and the floor is what allows your foot to make quiet progress.
In the same way, the SP Sport LM705's redesigned thread profile also now adopts a larger number of individual blocks and sports a rounder footprint. This delivers the net effect of greater dispersion of shocks from the road to suppress tyre vibration, as well as allowing the tyre to contact the road in a gradual manner from its centre, aiding in softening shocks and suppressing vibrations form the road.
A redesigned sidewall also now allows more sections of the tyre to flex when driving over bumps, giving the tyre an additional cushioning effect when driving over ruts and broken tarmac.
Dunlop's own tests have recorded a 10% decrease in vertical axial force generated by the SP Sport LM705 against the preceding tyre model, while the road noise levels and interior noise levels have decreased by 24% and 26% respectively.
Consumer Reviews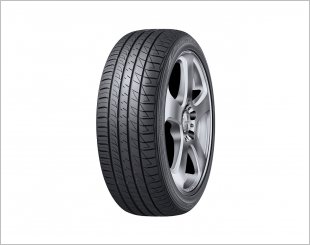 Will recommend Dunlop LM705 to people who want a comfortable and quiet ride. It has perform well so far. - Faizal, Owner of Mazda 3 SMY40--S
Reviewed by Mobile Reviewer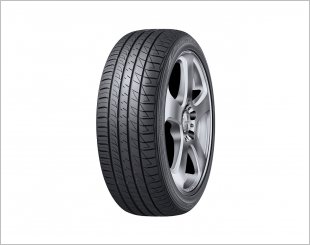 So far, the best comfort tyres I have drive. Nothing much to complain about. Bought it previously during a workshop promotion. - Shawn, Owner of Honda Stream SMC49--U
Reviewed by Mobile Reviewer
More items from this seller
Michelin Pilot Sport 4 17" / 19" Tyre
$165 – $520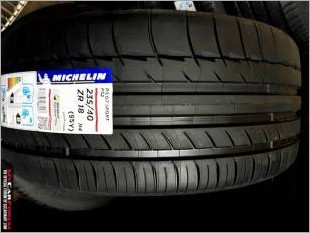 Michelin Pilot Sport PS2 235/40/R18 Tyre
$265
Bendix Brake Pad
$80 – $150
Tyre Repair Kit
$269
Castrol EDGE 5W-40 SN Engine Oil
$128 – $318
Email Enquiry
This enquiry will be sent directly to the seller.
*
indicates compulsory field.