SSR Type C Design Matt Gunmetal 15" Rim
| | | |
| --- | --- | --- |
| Price | PCD | Rim Size |
| $95 | 5x114.3 | 15" |
Condition
Excellent [5/5]
Posted on: 21 May 2020 | Updated on : 29 May 2020 | 172 views
Merchant information
(40 Reviews)
95 Kaki Bukit Avenue 1 Shun Li Industrial Park S(415982)
( 1 more outlet )
9am - 7pm (Mon - Sat) Closed on Sun & PHs
68412255 96622255
Ad information
SSR Type C Design Rims 
15-7
5-114.3
ET35
Matt Gunmetal Color Available 4pcs 
Visit us 
Yap Brothers Motorsport
32 Old Toh Tuck Rd, #01-09
I -Biz Centre
Beside Bukit Batok CNG Gas Station 
Singapore 
Tel 66862255
Hp 96622255
$380 For 4pcs with Installation And Balancing Including GST 
Working hours 
Monday-Saturday 
9am-7pm
Close On Sunday & PH
What we have:
Good tyre at competitive price range from 12' to 25'
Looking for Japan rims?
Well equipped for every needs of our customer
Mobil car engine oil servicing
JBT brake system
3D computer wheel alignment and more
Call us to find out more!
Ad information
SSR Type C Design Rims 
15-7
5-114.3
ET35
Matt Gunmetal Color Available 4pcs 
Visit us 
Yap Brothers Motorsport
32 Old Toh Tuck Rd, #01-09
I -Biz Centre
Beside Bukit Batok CNG Gas Station 
Singapore 
Tel 66862255
Hp 96622255
$380 For 4pcs with Installation And Balancing Including GST 
Working hours 
Monday-Saturday 
9am-7pm
Close On Sunday & PH
Merchant information
(40 Reviews)
95 Kaki Bukit Avenue 1Shun Li Industrial Park S(415982)

32 Old Toh Tuck Road #01-09I.Biz Centre S(597658)

9am - 7pm (Mon - Sat) Closed on Sun & PHs
68412255 / 96622255
Posted on: 21 May 2020 | Updated on : 29 May 2020 | 172 views
Features & specs
The SSR Type C wheels are light weight 1 piece wheel featuring an aggressive 1 piece design designed for lightweight and rigidity.
Features
1 piece wheel construction
Designed for light weight, high rigidity and strength
Available in Bronze, Gun Metallic and White
Center Caps available at additional price
Consumer Reviews
N/A
There is no consumer review available. Be the first to
Rate it
!
More items from this seller
Similar Items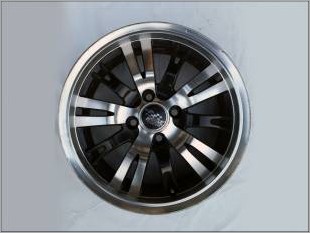 15" Sports Rim
$420
15" Rims
$380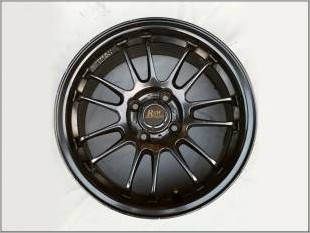 15" Sports Rim
$400
15" Sports Rim
$300
15" Rim
$95
Tyres With Rims (15" - 17")
$200 - $1,000
Email Enquiry
This enquiry will be sent directly to the seller.
*
indicates compulsory field.