Michelin Energy XM2 195/65/R15 Tyre
| | | | |
| --- | --- | --- | --- |
| Price | Width | Profile | Rim Size |
| $55 | 195 | 65 | 15" |
Condition
Excellent [5/5]
Posted on: 26 Jul 2022 | Updated on : 12 Aug 2022
Merchant information
(145 Reviews)
3 Ang Mo Kio Street 62 #01-22 Link @ AMK S(569139)
( 2 more outlet )
10am - 7pm (Mon - Sat) Close on Sun & PHs
88601269
Ad information
Thick treads @ Mrrjestic Tyres! 
195/65/15 Michelin XM2
80% tread
Only at $55 NET per pc 
Price includes:
✅ Installation 
✅ Balancing 
✅ 6 MONTH WARRANTY 
WhatsApp us at 88601269
Ad information
Thick treads @ Mrrjestic Tyres! 
195/65/15 Michelin XM2
80% tread
Only at $55 NET per pc 
Price includes:
✅ Installation 
✅ Balancing 
✅ 6 MONTH WARRANTY 
WhatsApp us at 88601269
Merchant information
(145 Reviews)
3 Ang Mo Kio Street 62 #01-22Link @ AMK S(569139)

48 Toh Guan Road East #02-127Enterprise Hub S(608586)

10am - 7pm (Mon - Sat) Close on Sun & PHs
88601269
Posted on: 26 Jul 2022 | Updated on : 12 Aug 2022
Features & specs
Michelin Energy XM2 tyres last 20% longer with maximum safety.
Benefits
More Mileage   
20% more mileage compared to leading competitors1
More Fuel Saving      
10% reduction in rolling resistance to save fuel2 
Maximum Safety
Stops 1.2 meters shorter than average of competitors3
(1)Based on TUV Rheinland (Thailand) report in 2011; Toyota Vios J 1.5 2007; Tire Size: 185/65 R14 86H; Air Pressure (F/R): 33/30 psi. 
(2)Based on internal test conducted in 2011 and verified by TUV, compared to Michelin Energy XM1.
(3)Based on internal test conducted in 2010 in Japan. Corolla Axio 2007. Tyre size 195/65 R15 91V.
Technology
20% More Mileage
Thanks to "Alternating Bridging" Technology. Alternating Bridging reinforces the rigidity of tread blocks. With rigidity enhanced, the tread blocks move less freely, reducing the rate of tyre wear.
Sipes with Alternating Bridge - this "Bridge" connection between tread blocks limits their flexibility, preventing rapid tyre wear without compromising on wet grip.
Normal tyre with full depth sipes - Traditional full depth sipes allow tread blocks to move around more freely, causing a faster tyre wear.
* Based on TUV Rheinland (Thailand) report; Michelin Energy XM2 compared to Michelin Energy XM1; Field test in Thailand; Test date 13-03-2011 ~ 29-04-2011 ; Toyota Vios J 1.5 2007; Tire Size: 185/65 R14 86H; Air Pressure (F/R): 33/30 psi.
Fuel Saving
Thanks to Full Silica Compound
The silica in the rubber compound reduces friction between the rubber particles generating less heat.
With less heat generated, less energy is lost, thus reducing fuel consumption.
The silica also increases the tyre's flexibility, therefore improving road holding.
Guaranteed with GREEN X marking
Green X marking on the tyre sidewall indicates Michelin's leadership in fuel saving and represents Michelin's commitment to reducing fuel usage and CO2 emissions, while maintaining excellence in longevity and safety.
Maximum Safety
Thanks to "Micro-Adaptive Compound"
The tread compound of the Michelin Energy XM2 is more flexible.
It better adapts itself to the irregularities of the road surface and therefore guarantees excellent grip.
The tread suppleness of Michelin Energy XM2 is better than Michelin Energy XM1 by 3 points (measured in shore).
And Optimum Void Grooves
The grooves of the Michelin Energy XM2 can evacuate up to 20% more water compared to the Michelin Energy XM1+. A higher volume of water evacuated at a faster rate lowers the risk of hydroplaning.
Available Sizes
165/65R13 77T
175/70R13 82T
175/65R14 82H
185/60R14 82H
185/65R14 86H
185/70R14 88H
195/70R14 91H
185/60R15 84H
185/65R15 88H
195/55R15 85V
195/60R15 88V
195/65R15 91V
205/60R15 91V
205/65R15 94V
215/65R15 96H
205/55R16 91V
205/60R16 92V
205/65R16 95H
215/55R16 93V
215/60R16 95H
215/65R16 98H
225/55R16 95V
225/60R16 98V
Visit our website for more information: http://www.michelin.com.sg/
Consumer Reviews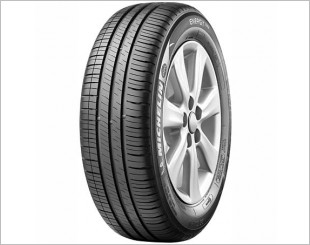 Extremely good tyre for a family type driver. Be it is control and look, it has a fun factor for a decent grip during dry and wet driving. Thumbs Up! - Muhammad Hasif Bin Haron, Owner of Toyota Sienta SKZ80- -E
Reviewed by Mobile Reviewer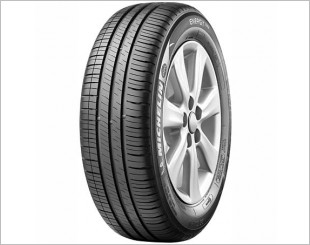 Changed from Yoko's to these on a recommendation from the boss of a Tyre shop. So far so good. Tyres are grippy on both Wet and Dry, the ride is really quiet with really low rolling resistance. Should fit laidback sedate driving styles. I clocked 20+km/l on my drive to work (40km/90% Highway) Not sure about tyre wear/lifespan yet, will review again after a couple of servicings.
More items from this seller
Email Enquiry
This enquiry will be sent directly to the seller.
*
indicates compulsory field.