Bridgestone Turanza T005A 215/55/R17 Tyre
| | | | |
| --- | --- | --- | --- |
| Price | Width | Profile | Rim Size |
| $85 | 215 | 55 | 17" |
Condition
Excellent [5/5]
Posted on: 25 Jun 2020 | Updated on : 01 Jul 2020 | 124 views
Merchant information
(42 Reviews)
95 Kaki Bukit Avenue 1 Shun Li Industrial Park S(415982)
( 1 more outlet )
9am - 7pm (Mon - Sat) Closed on Sun & PHs
68412255 96622255
Ad information
Bridgestone Turanza T005A
215/55/17 Available 4pcs 
Visit us 
Yap Brothers Motorsport
32 Old Toh Tuck Rd, #01-09
I -Biz Centre
Beside Bukit Batok CNG Gas Station 
Singapore 
Tel 66862255
Hp 96622255
Working hours 
Monday-Saturday 
9am-7pm
Close On Sunday & PH
What we have:
Good tyre at competitive price range from 12' to 25'
Looking for Japan rims?
Well equipped for every needs of our customer
Mobil car engine oil servicing
JBT brake system
3D computer wheel alignment and more
Call us to find out more!
Ad information
Bridgestone Turanza T005A
215/55/17 Available 4pcs 
Visit us 
Yap Brothers Motorsport
32 Old Toh Tuck Rd, #01-09
I -Biz Centre
Beside Bukit Batok CNG Gas Station 
Singapore 
Tel 66862255
Hp 96622255
Working hours 
Monday-Saturday 
9am-7pm
Close On Sunday & PH
Merchant information
(42 Reviews)
95 Kaki Bukit Avenue 1Shun Li Industrial Park S(415982)

32 Old Toh Tuck Road #01-09I.Biz Centre S(597658)

9am - 7pm (Mon - Sat) Closed on Sun & PHs
68412255 / 96622255
Posted on: 25 Jun 2020 | Updated on : 01 Jul 2020 | 124 views
Features & specs
Product highlights:
Offers an exceptionally comfortable driving experience for both short and long distance journeys
Features variable pitch that reduces pattern noise and high-angle sipes that are fine-tuned to soften tyre impact on the road leading to less road noise
Improved tyre contact shape and reinforced sidewall help reduce vibrations
Designed and developed to be equipped with an optimised contact shape that ensures consistent contact pressure on the road to reduce shock and impact noise for better comfort
Improved at the molecular level, with Bridgestone introducing an exclusive Nano Pro-Tech

™

compound for this tyre
The new compound is engineered to strengthen the bond between silica and polymer to increase the contact area, resulting in reduced heat generation and energy loss, leading to better wet performance and safety
Chamfering on the tyre prevents deformation and ensures even contact with the road for improved braking performance
Advanced Thread Pattern Design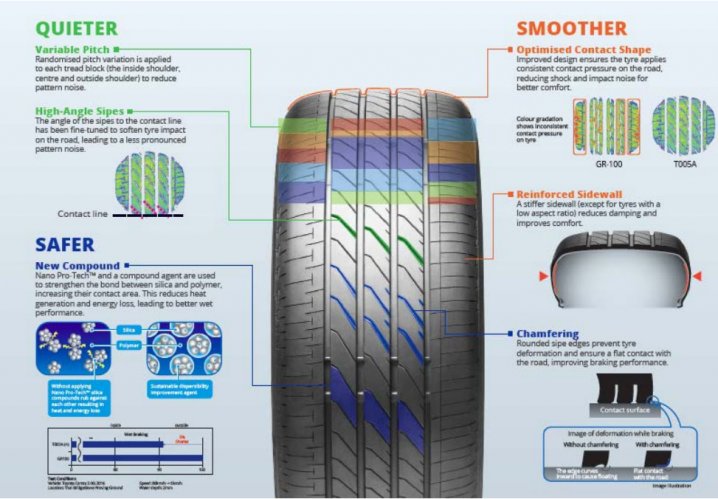 Sizes Available in Singapore
Turanza T005A is available in 36 different sizes, fitting rims from 15" to 19" and fits 35 to 65 tyre profile series.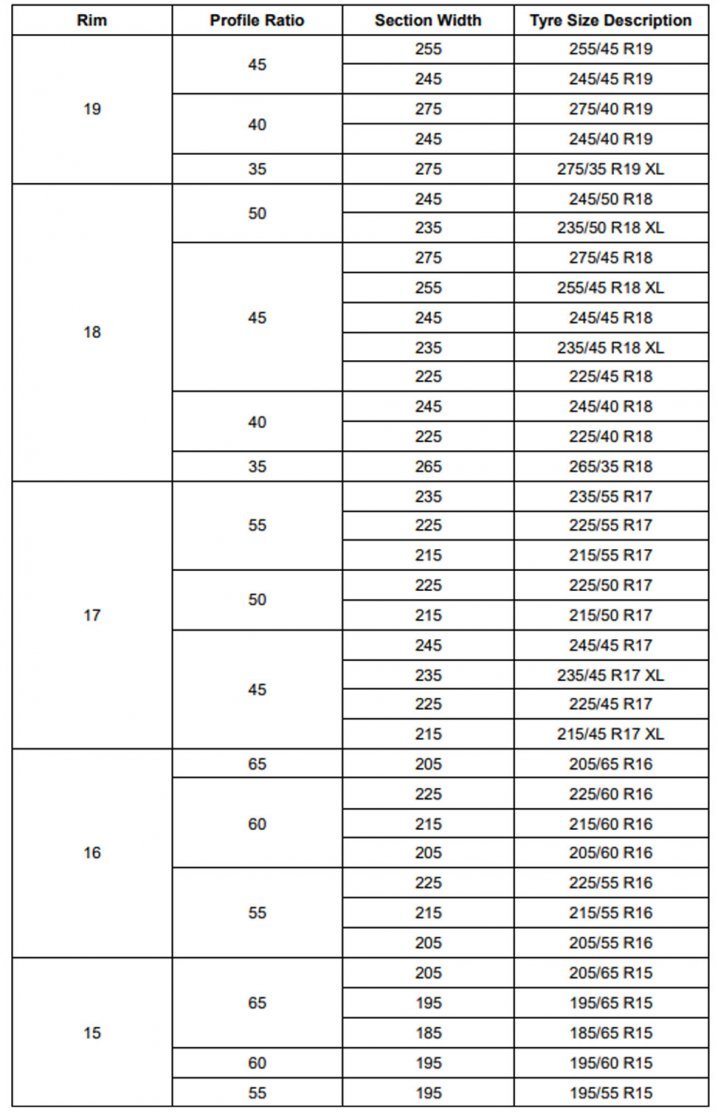 Consumer Reviews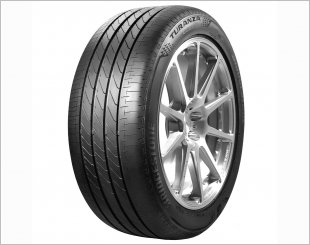 Installed this on Aug 2018 and have completed 5000KM, compare to P7 milleage drop from 9.5km/l to 9km/l( Same route and driving pattern). I suppose this tire focus more on grip and comfort more than milleage. Have been using comfort tyre like Energy XM2 , Yokohama decibel and P7 so I dun really feel the charatistic is fantastic. However, the price is consider reasonable as it was marketed as a premium tyre.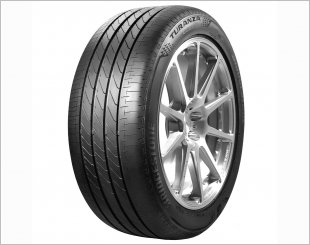 Have installed and driven this set new of tyres for about a week plus. During the past week, T005A has proven to be a comfort tyre for daily drive. Smooth drive with excellent handling even when turning a corner. As I have used similar tyre, GR100 before, I can make a better comparison on both comfort tyres. T005A seems to have stronger side wall as I experience less vibration when driving on expressways. For road noise, GR 100 was good enough for me earlier. But T005A is better especially for my car, which does not have excellent sound proofing.
More items from this seller
Email Enquiry
This enquiry will be sent directly to the seller.
*
indicates compulsory field.