Yokohama BluEarth-GT AE51 215/60/R16 Tyre
| | | | |
| --- | --- | --- | --- |
| Price | Width | Profile | Rim Size |
| $146 | 215 | 60 | 16" |
Posted on: 27 Oct 2021 | Updated on : 27 Oct 2021
Merchant information
(61 Reviews)
Blk 1 Sin Ming Industrial Estate Sector C #01-101 /103/105 S(575636)
( 2 more outlet )
8.30am - 5.30pm (Mon - Fri) 8.30am - 4pm (Sat) Closed on Sun & PHs
65525588 90303389
Ad information
Yokohama BluEarth-GT AE51

Size: 215/60/R16


High-quality Driving Performance Benefitting Grand Touring

Exceptional Performance in the Wet

Greater Fuel Efficiency
Ad information
Yokohama BluEarth-GT AE51

Size: 215/60/R16


High-quality Driving Performance Benefitting Grand Touring

Exceptional Performance in the Wet

Greater Fuel Efficiency
Merchant information
(61 Reviews)
Blk 1 Sin Ming Industrial Estate Sector C #01-101 /103/105 S(575636)

50 Old Toh Tuck RoadCNG Filling Station S(597657)

8.30am - 5.30pm (Mon - Fri) 8.30am - 4pm (Sat) Closed on Sun & PHs
65525588 / 90303389
Posted on: 27 Oct 2021 | Updated on : 27 Oct 2021
Features & specs
Yokohama BluEarth-GT AE51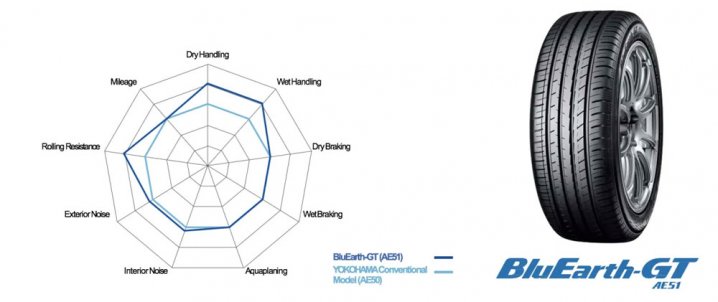 The BluEarth-GT AE51 is designed to get the most out of the mid-range sedan. Its unshakeable strength & premium performance tyre helps to enhanced rigidity and excellent high-speed stability.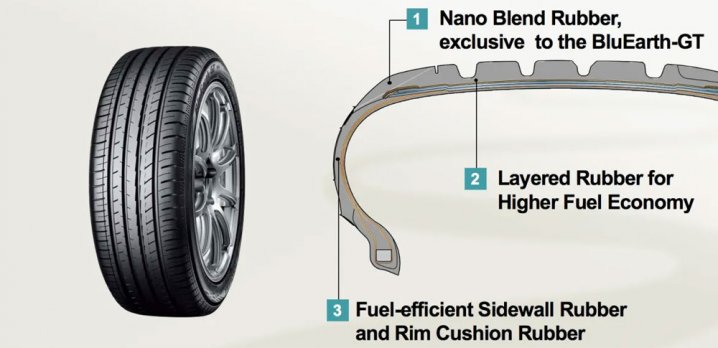 Features:

High-quality Driving Performance Benefitting Grand Touring
Tread Pattern that empowers overwhelming power with its Asymmetric Pattern, Triple Centre Rib, Lightning Grooves, and Blade Cut Sipes.

Achieving both handling stability and comfort by controlling block rigidity.

Realizes superior stability at high speeds through the smooth ground contact form and uniform contact pressure.

Maintains excellent grip during high-speed lane changes and hard cornering.
Exceptional Performance in the Wet
New Blending Technology which increases ground contact area in wet weather.

Enhanced Wet Braking with water dispersion relative to conventional blending technology and shorter braking distance.

Enhanced Wet Grip Performance through edge effects of the Lightning Grooves that effectively remove water film.
Greater Fuel Efficiency
Exclusive Nano Blend Rubber that achieves both excellent wet-weather performance and fuel economy.

The thickness of the ultra-low heat rubber is optimised for each tyre size to control tread rigidity.

Employs fuel-efficient rubber to curb heat generation in the sidewall and rim cushion.
Consumer Reviews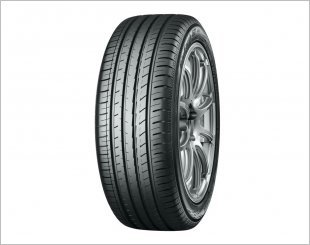 Gotten this a replacement tyre after seeing my old ones worn out. Noise level improves and I have seen my car is more fuel efficient as a few pumps. - Benson, Owner of Honda Jazz SMR15--E
Reviewed by Mobile Reviewer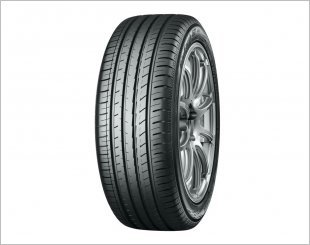 I have driven about a month or so on my Mazda 3. Surprisingly to see some improvement in my fuel consumption and have really enjoyed the better FC since changing. Older cars are always known as petrol drinker and I am kinda glad to see there is an improvement. Treadwear doesn't seem high and is in decent condition. - CM Lim, Owner of Mazda 3 SJB83--L
Reviewed by Mobile Reviewer
More items from this seller
Email Enquiry
This enquiry will be sent directly to the seller.
*
indicates compulsory field.