Dunlop Veuro VE303 205/55/R16 Tyre
| | | | |
| --- | --- | --- | --- |
| Price | Width | Profile | Rim Size |
| $60 | 205 | 55 | 16" |
Condition
Excellent [5/5]
Posted on: 17 Oct 2020 | Updated on : 24 Oct 2020
Merchant information
(68 Reviews)
95 Kaki Bukit Avenue 1 Shun Li Industrial Park S(415982)
( 1 more outlet )
9am - 7pm (Mon - Sat) Closed on Sun & PHs
68412255 96622255
Ad information
Dunlop Veuro VE303 Tyres
205/55/16 Available 
Visit us 
Yap Brothers Motorsport
32 Old Toh Tuck Rd, #01-09
I -Biz Centre
Beside Bukit Batok CNG Gas Station 
Singapore 
Tel 66862255
Hp 96622255
Working hours 
Monday-Saturday 
9am-7pm
Close On Sunday & PH
What we have:
Good tyre at competitive price range from 12' to 25'
Looking for Japan rims?
Well equipped for every needs of our customer
Mobil car engine oil servicing
JBT brake system
3D computer wheel alignment and more
Call us to find out more!
Ad information
Dunlop Veuro VE303 Tyres
205/55/16 Available 
Visit us 
Yap Brothers Motorsport
32 Old Toh Tuck Rd, #01-09
I -Biz Centre
Beside Bukit Batok CNG Gas Station 
Singapore 
Tel 66862255
Hp 96622255
Working hours 
Monday-Saturday 
9am-7pm
Close On Sunday & PH
Merchant information
(68 Reviews)
95 Kaki Bukit Avenue 1Shun Li Industrial Park S(415982)

32 Old Toh Tuck Road #01-09I.Biz Centre S(597658)

9am - 7pm (Mon - Sat) Closed on Sun & PHs
68412255 / 96622255
Posted on: 17 Oct 2020 | Updated on : 24 Oct 2020
Features & specs

Dunlop Veuro VE303
When Silence Brings Comfort
The VEURO VE303 is a premium comfort tyre that offers high handling stability with exceptional quietness.
Features and Advantages
New pattern design to improve silence:

11% improvement

Better wet braking performance for safety:

6% improvement

Low fuel consumption and long wear life:

Rolling Resistance 9% reduced | Wear Life 25% improvement

New construction improves rigidity
Newly developed pattern reduces volume of lug groove
Low heat adhesive improves wet braking performance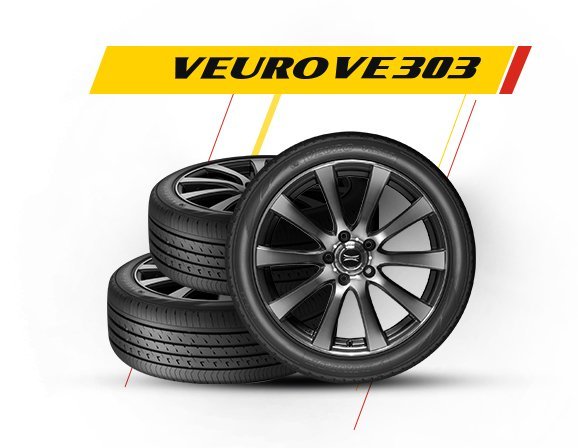 Sizes:
245/40R19
245/45R19
245/40R18
235/40R18
225/40R18
255/45R18
245/45R18
225/45R18
245/50R18
235/50R18
245/45R17
235/45R17
225/45R17
215/45R17
225/50R17
225/55R17
215/55R17
205/55R16
235/60R16
225/60R16
215/60R16
205/65R16
Consumer Reviews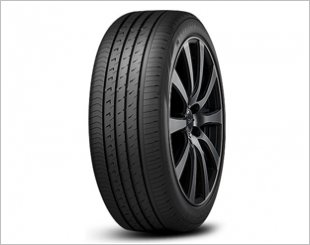 I have had it for more than 1000km and drove to seremban and back via north south highway after running in around 200km. I am no expert in tires so can only compare subjectively with my previous Bridgestone t001 and continental csc5. In terms of handling and quietness, I felt this is on par or better than T001. I drove hard and fast on NSH and felt very stable with this tires. But I felt csc5 was still better handling, even though it's around the same or maybe slightly noiser than the VE303. Driving over water puddles is excellent and stable, the car wasn't even dragged down when I went over water pools on highway. Impressive. It definitely does not lose out in that aspect to my previous 2 tires and I think it's better than the T001. My issue with CSC5 was that the thread wear is low and I had to change it pretty early. VE303 is marketed as high thread wear so it remains to be proven but at least there is that assurance given upfront by Dunlop. The feedback from the road is good band probably on par with T001 but once again, I felt feedback from csc5 was better. If it doesn't degrade significantly over its run length, I will probably use it again. Installed in a diesel powered Renault kadjar.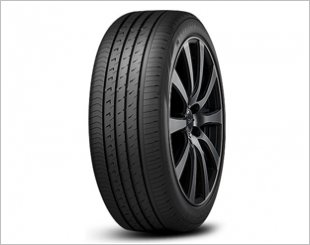 Saw new dunlop tyre review. Just installed after oem Nexen Nblue become a bit noisey. Will review after 10K rides
More items from this seller
Email Enquiry
This enquiry will be sent directly to the seller.
*
indicates compulsory field.