Michelin Primacy 4 205/55/R16 Tyre
| | | | |
| --- | --- | --- | --- |
| Price | Width | Profile | Rim Size |
| $75 | 205 | 55 | 16" |
Condition
Excellent [5/5]
Posted on: 21 Feb 2021 | Updated on : 04 Mar 2021
Merchant information
(89 Reviews)
95 Kaki Bukit Avenue 1 Shun Li Industrial Park S(415982)
( 1 more outlet )
9am - 7pm (Mon - Sat) Closed on Sun & PHs
68412255 96622255
Ad information
Michelin Primacy 4 Tyres On Offer Sale 
205/55/16 Available 4pcs 
Visit us 
Yap Brothers Motorsport
32 Old Toh Tuck Rd, #01-09
I -Biz Centre
Beside Bukit Batok CNG Gas Station 
Singapore 
Tel 66862255
Hp 96622255
Working hours 
Monday-Saturday 
9am-7pm
Close On Sunday & PH
What we have:
Good tyre at competitive price range from 12' to 25'
Looking for Japan rims?
Well equipped for every needs of our customer
Mobil car engine oil servicing
JBT brake system
3D computer wheel alignment and more
Call us to find out more!
Ad information
Michelin Primacy 4 Tyres On Offer Sale 
205/55/16 Available 4pcs 
Visit us 
Yap Brothers Motorsport
32 Old Toh Tuck Rd, #01-09
I -Biz Centre
Beside Bukit Batok CNG Gas Station 
Singapore 
Tel 66862255
Hp 96622255
Working hours 
Monday-Saturday 
9am-7pm
Close On Sunday & PH
Merchant information
(89 Reviews)
95 Kaki Bukit Avenue 1Shun Li Industrial Park S(415982)

32 Old Toh Tuck Road #01-09I.Biz Centre S(597658)

9am - 7pm (Mon - Sat) Closed on Sun & PHs
68412255 / 96622255
Posted on: 21 Feb 2021 | Updated on : 04 Mar 2021
Features & specs
The Michelin Primacy 4 tyre offers a new a reference for safety. After three years of development, this tyre provides a high level of performance on wet roads, from the first use until worn to the legal wear indicator (1.6mm). This tyre, thus responds to the need to perform at a high level when worn; a long-lasting performance.
Compared to its direct competitors, the new Michelin Primacy 4 lasts an average of 18,000 kilometres more, confirming the long-lasting performance of the new tyres designed by Michelin.
The new Michelin Primacy 4 tyre is a concrete demonstration of the Michelin Group's strategy: consumers must be able to drive safely, throughout the life of the tyre, right down to the legal wear indicator of 1.6 mm. 
This tyre replaced the Michelin Primacy 3.
Consumer Reviews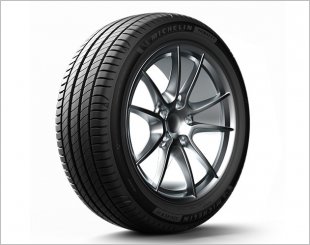 Good comfort n performance - Chew hock hua, Owner of Mercedes Benz E200 SMW60--k
Reviewed by Mobile Reviewer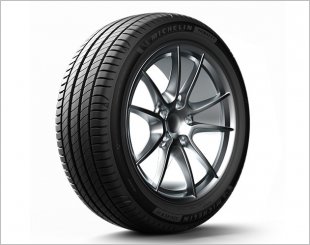 I have been a Michelin fan...I have try a few other brands but will always end up with Michelin. I have use 3St before and now on Primacy 4...i can really depend on this type when driving with my family. In each model, there is always new feature and provide excellent satisfaction. I have yet to try the 4St...but I believe it is another awesome Tyre !... - Kwok Wei Loon, Owner of Volkswagen Tiguan SDZ69--T
Reviewed by Mobile Reviewer
More items from this seller
Email Enquiry
This enquiry will be sent directly to the seller.
*
indicates compulsory field.