Pirelli P Zero 275/30/R19 Tyre
| | | | |
| --- | --- | --- | --- |
| Price | Width | Profile | Rim Size |
| $145 | 275 | 30 | 19" |
Condition
Excellent [5/5]
Posted on: 29 Apr 2021 | Updated on : 14 May 2021
Merchant information
(92 Reviews)
95 Kaki Bukit Avenue 1 Shun Li Industrial Park S(415982)
( 1 more outlet )
9am - 7pm (Mon - Sat) Closed on Sun & PHs
68412255 96622255
Ad information
Pirelli P Zero Tyres On Offer Sale 
275/30/19 Available 
Visit us 
Yap Brothers Motorsport
32 Old Toh Tuck Rd, #01-09
I -Biz Centre
Beside Bukit Batok CNG Gas Station 
Singapore 
Tel 66862255
Hp 96622255
Working hours 
Monday-Saturday 
9am-7pm
Close On Sunday & PH
What we have:
Good tyre at competitive price range from 12' to 25'
Looking for Japan rims? 
Well equipped for every needs of our customer
Mobil car engine oil servicing
JBT brake system
3D computer wheel alignment and more
Call us to find out more!
Ad information
Pirelli P Zero Tyres On Offer Sale 
275/30/19 Available 
Visit us 
Yap Brothers Motorsport
32 Old Toh Tuck Rd, #01-09
I -Biz Centre
Beside Bukit Batok CNG Gas Station 
Singapore 
Tel 66862255
Hp 96622255
Working hours 
Monday-Saturday 
9am-7pm
Close On Sunday & PH
Merchant information
(92 Reviews)
95 Kaki Bukit Avenue 1Shun Li Industrial Park S(415982)

32 Old Toh Tuck Road #01-09I.Biz Centre S(597658)

9am - 7pm (Mon - Sat) Closed on Sun & PHs
68412255 / 96622255
Posted on: 29 Apr 2021 | Updated on : 14 May 2021
Features & specs
A reference point for the Ultra High Performance segment, it is characterised by an asymmetric tread pattern. Ideal for all top of the range sports and high-powered cars, it can also be considered for powerful mid-range vehicles. 
A milestone in the development of the Pirelli range, P ZERO™ has been chosen as original equipment for the most performance orientated and powerful models on the market. Its asymmetric tread pattern improves braking performance and enhances handling and control. Excellent in wet conditions with improved safety in potential aquaplaning situations.
Its new nano-composite compound ensures maximum grip and stability. The structural integrity of the tyre improves steering response, which is essential in sports driving, and also ensures uniform tread wear. 
The special "S-shaped" grooves in the tread area deliver lower cabin noise levels, enhancing driver comfort.
Key Homologations:
Alfa Romeo, Aston Martin, Audi, Bentley, BMW, Ferrari, Ford, GM, Jaguar, Lamborghini, Lotus, Maserati, Mercedes, MINI, Porsche, Seat, Volkswagen
Sporting characteristics offer power and control when driving top of the range cars. Developed for all, top of the range, sports and high powered cars, P ZERO™ tyres can also be considered for powerful mid-range vehicles.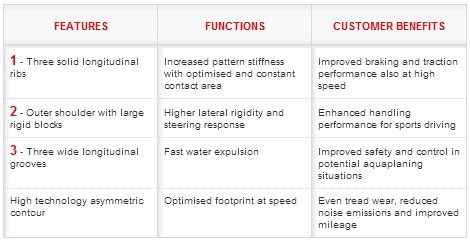 Consumer Reviews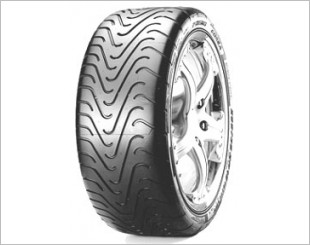 i am on my 2nd set of pirelli P-zero tyres on Elanta. Tyres were introduced by Owner of Pit Stop Edmund. Wow, i would say that the tyres are impressive in dry, wet or even ponding condition with excellent grip. Price of tyres are wallet friendly as well. try it for yourself. - see bing kun, Owner of Hyundai Elantra SLH81--L
Reviewed by Mobile Reviewer
More items from this seller
Email Enquiry
This enquiry will be sent directly to the seller.
*
indicates compulsory field.