Bridgestone Turanza T001 RunOnFlat 225/50/R18 Tyre
| | | | |
| --- | --- | --- | --- |
| Price | Width | Profile | Rim Size |
| $135 | 225 | 50 | 18" |
Condition
Excellent [5/5]
Posted on: 04 Apr 2021 | Updated on : 14 Apr 2021
Merchant information
(91 Reviews)
95 Kaki Bukit Avenue 1 Shun Li Industrial Park S(415982)
( 1 more outlet )
9am - 7pm (Mon - Sat) Closed on Sun & PHs
68412255 96622255
Ad information
Bridgestone Turanza T001 RunOnFlat Tires
225/50/18 Available 4pcs 
Visit us 
Yap Brothers Motorsport
32 Old Toh Tuck Rd, #01-09
I -Biz Centre
Beside Bukit Batok CNG Gas Station 
Singapore 
Tel 66862255
Hp 96622255
Working hours 
Monday-Saturday 
9am-7pm
Close On Sunday & PH
What we have:
Good tyre at competitive price range from 12' to 25'
Looking for Japan rims? 
Well equipped for every needs of our customer
Mobil car engine oil servicing
JBT brake system
3D computer wheel alignment and more
Call us to find out more!
Ad information
Bridgestone Turanza T001 RunOnFlat Tires
225/50/18 Available 4pcs 
Visit us 
Yap Brothers Motorsport
32 Old Toh Tuck Rd, #01-09
I -Biz Centre
Beside Bukit Batok CNG Gas Station 
Singapore 
Tel 66862255
Hp 96622255
Working hours 
Monday-Saturday 
9am-7pm
Close On Sunday & PH
Merchant information
(91 Reviews)
95 Kaki Bukit Avenue 1Shun Li Industrial Park S(415982)

32 Old Toh Tuck Road #01-09I.Biz Centre S(597658)

9am - 7pm (Mon - Sat) Closed on Sun & PHs
68412255 / 96622255
Posted on: 04 Apr 2021 | Updated on : 14 Apr 2021
Features & specs
ORIGINAL EQUIPMENT FOR MERCEDES-BENZ AND MAZDA 6
The TURANZA T001 was developed with luxury touring in mind and is original equipment on prestige cars including Mercedes-Benz and Mazda 6. The tyre combines a unique tread design with noise reduction technology to deliver superior performance and ride comfort.
Mercedes-Benz Original Extended on selected sizes
Reduced road noise
Touring comfort
Performance Information

Features
WIDE MAIN GROOVE

Minimise risk of hydroplaning

 

NANOPRO-TECH TREAD COMPOUND

Unparalleled performance in the wet and good rolling resistance

 

FLAT CONTACT PATCH TREAD PROFILE

Reduced irregular wear

 

SLIM HIGH BEAD FILLER

Better handling and comfort

 

HIGH-ANGLE BLOCKS

Superior braking

 

5 DEGREE NOISE REDUCTION

Reduced road noise
Sizes Available
215/45R16 XL
215/60R16
225/40R18 XL
225/45R17
225/45R17 XL
225/45R19
225/55R18
Consumer Reviews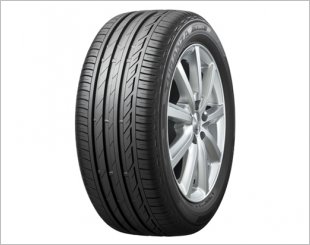 The tyres on my car was doing fine, design looked sporty, noise reduction was pretty good. The price was on the high side, it would be nice if $$ is slightly slower. Overall the tyres served me well for almost 3 years. - C.K.Lim, Owner of Opel Astra SLG8--Z
Reviewed by Mobile Reviewer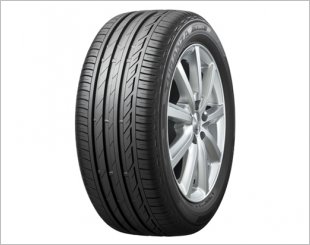 So far tyres have served me well. Have been using Bridgestone tyres on my previous rides as well. Tyres do very well in both wet and dry conditions. Wear rate appears to be reasonable as well. - Andrew Ng, Owner of Skoda Karoq SKW6--B
Reviewed by Mobile Reviewer
More items from this seller
Email Enquiry
This enquiry will be sent directly to the seller.
*
indicates compulsory field.