Goodyear Eagle F1 Asymmetric 5 215/45/R17 Tyre
| | | | |
| --- | --- | --- | --- |
| Price | Width | Profile | Rim Size |
| $95 | 215 | 45 | 17" |
Condition
Excellent [5/5]
Posted on: 04 Apr 2021 | Updated on : 14 Apr 2021
Merchant information
(91 Reviews)
95 Kaki Bukit Avenue 1 Shun Li Industrial Park S(415982)
( 1 more outlet )
9am - 7pm (Mon - Sat) Closed on Sun & PHs
68412255 96622255
Ad information
GoodYear Eagle F1 Asymmetric A5 Tires On Offer Sale 
215/45/17 Available 
Visit us 
Yap Brothers Motorsport
32 Old Toh Tuck Rd, #01-09
I -Biz Centre
Beside Bukit Batok CNG Gas Station 
Singapore 
Tel 66862255
Hp 96622255
Working hours 
Monday-Saturday 
9am-7pm
Close On Sunday & PH
What we have:
Good tyre at competitive price range from 12' to 25'
Looking for Japan rims? 
Well equipped for every needs of our customer
Mobil car engine oil servicing
JBT brake system
3D computer wheel alignment and more
Call us to find out more!
Ad information
GoodYear Eagle F1 Asymmetric A5 Tires On Offer Sale 
215/45/17 Available 
Visit us 
Yap Brothers Motorsport
32 Old Toh Tuck Rd, #01-09
I -Biz Centre
Beside Bukit Batok CNG Gas Station 
Singapore 
Tel 66862255
Hp 96622255
Working hours 
Monday-Saturday 
9am-7pm
Close On Sunday & PH
Merchant information
(91 Reviews)
95 Kaki Bukit Avenue 1Shun Li Industrial Park S(415982)

32 Old Toh Tuck Road #01-09I.Biz Centre S(597658)

9am - 7pm (Mon - Sat) Closed on Sun & PHs
68412255 / 96622255
Posted on: 04 Apr 2021 | Updated on : 14 Apr 2021
Features & specs
EMPOWER YOUR DRIVE
Goodyear's ultimate all-rounder:
New Eagle F1 Asymmetric 5 combines luxurious comfort with superior wet braking and dry handling performance.

Designed with Active Braking Technology that delivers shorter braking distance on wet and dry road

Excellent handling performance on dry roads with Power Cushion Technology

A quieter and more comfortable ride vs its predecessor
Designed with highly refined compound with extra silica load, Eagle F1 Asymmetric 5 delivers shorter braking distance on both wet and dry roads.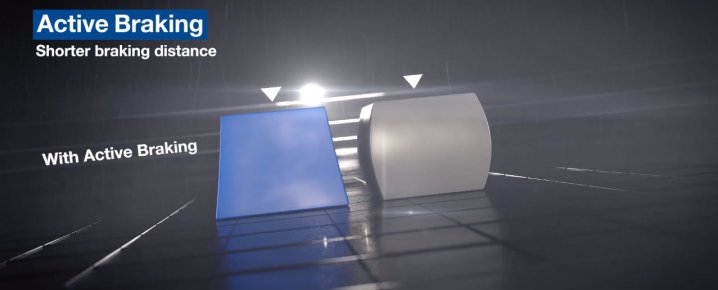 Equipped with Active Braking Technology that increases the contact surface for shorter braking distances.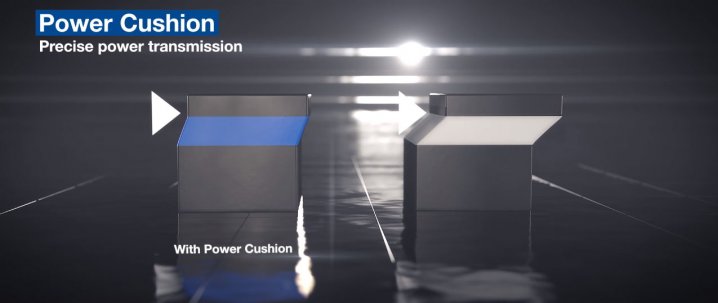 Improved carcass and pattern design for excellent dry handling.
TYRE TEST
1st: 2019 Summer 53 Tyre Braking Shootout (225/45 R17)

1st: 2019 SUV 4x4 Summer Tyre Test (225/55 R17)

1st: Goodyear Eagle F1 Asymmetric 5 VS Asymmetric 3 VS Continental PremiumContact 6 - In depth test (225/40 R18)

1st: Goodyear Eagle F1 Asymmetric 5 vs SuperSport vs SuperSport R (235/35 R19)

2nd: 2019 Gute Fahrt Summer 18 Inch Tyre Test (225/40 R18)

2nd: 2019 Auto Bild Summer Tyre Test (225/45 R17)

2nd: 2019 Auto Bild Sports Car Tyre Test (245/45 R18)
Available Sizes:
195/40/R17 81W 

205/40/R17 84W 

205/45/R17 88V 

205/45/R17 88W 

205/45/R17 88Y 

205/50/R17 93Y 

215/40/R17 87Y 

215/45/R17 87Y 

215/45/R17 91Y 

225/45/R17 91Y 

225/45/R17 94Y 

225/50/R17 94Y 

225/50/R17 98Y 

225/55/R17 97Y 

235/45/R17 94Y 

235/45/R17 97Y 

235/55/R17 103Y

235/55/R17 99H 

245/40/R17 91Y 

245/40/R17 95Y 

245/45/R17 95Y 

245/45/R17 99Y 

245/55/R17 106H

215/50/R18 92W 

225/35/R18 87W 

225/40/R18 92Y 

225/45/R18 91Y 

225/45/R18 95Y 

225/50/R18 95W 

225/60/R18 104Y

235/40/R18 95Y 

235/45/R18 98Y 

235/50/R18 101H

235/50/R18 101Y

235/55/R18 100V

245/35/R18 92Y 

245/40/R18 93Y 

245/40/R18 97Y 

245/45/R18 100Y

255/35/R18 94Y 

255/45/R18 103Y

255/45/R18 99Y 

265/35/R18 97Y 

275/35/R18 99Y 

225/35/R19 88Y 

225/40/R19 93Y 

225/45/R19 96W 

235/35/R19 91Y 

235/40/R19 96Y 

235/45/R19 99H 

245/35/R19 93Y 

245/40/R19 94W 

245/40/R19 98Y 

245/45/R19 102Y

255/30/R19 91Y 

255/35/R19 96Y 

255/40/R19 100Y

275/35/R19 100Y

285/30/R19 98Y 

235/45/R20 100W

255/30/R20 92Y 

255/40/R20 101Y

265/30/R20 94Y 

265/35/R20 99Y 

285/30/R20 99Y 

295/35/R20 105Y

245/30/R21 91Y 

245/35/R21 96Y 

255/40/R21 102Y

255/30Z/R21 93Y

265/40/R21 105Y

285/35/R21 105Y

295/25/R21 96Y 

265/40/R22 106Y

315/30/R22 107Y
Consumer Reviews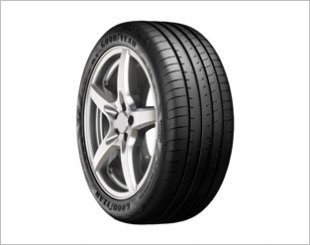 Replaced a set of Michelin PS4 after 36,000km with the GY F1 Asy5 at Soon Huat. My first impression is that at legal speeds in Singapore, the F1Asy matches the PS4 in all areas. At a price that is 30 percent less than the PS4. I took the F1 for a test at my wet condo car park, in the wet, on dry roads and in the pouring rain to check for the tyres ability to clear water. Glad to say that the F1 matched the PS4 (from my memory) when the PS4 were new. I am also glad to say that the performance of the PS4 did not drop by much despite is nearing EOL at 36,000km and graining. Time will tell if the F1 Asy5 wears as well as the PS4 as the miles climb. Pumped with nitrogen gas and on a softly sprung car, I am happy that there is less roll during hard cornering. Probably due to the hard side walls. Overall I will rate the F1 as a Best Buy and excellent value for money.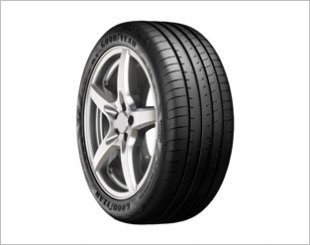 Swapped out the factory fitted 205/55R16 tyres for 225/45R17 F1A5s yesterday. Immediately felt the positive difference, though it isn't a fair comparison since the former is an eco tyre. After installation, I took a drive through South Buona Vista Road and a longish West to East jaunt on AYE-MCE-KPE. Performance was as per expected through the "99-bends" and a significant upgrade from stock. I was however impressed with the ride comfort despite being a UHP tyre with a lower profile compared to the stock 55, and it was also quieter. This morning, the heavens opened and I was also able to record a positive feel of these tyres in the wet. First impressions are that this is a very balanced tyre between performance and comfort, and at this price point great value. These are my first Goodyears on any cars I had. I have a feeling they won't be my last. Will check back in here for another review as the mileage rolls on!
More items from this seller
Original BMW 5 Series E60 Hyper Silver 17" Rims
$125
Email Enquiry
This enquiry will be sent directly to the seller.
*
indicates compulsory field.